Butlins - Flash Sale Now !!!!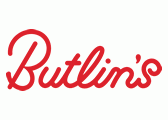 Dear Affiliate,
Launching at midday on Monday (21st Oct) Butlins are running an incredible flash sale with up to an extra £100 off all 2013 family breaks, this amazing offer can only last for 36 hours so will end at midnight on Tuesday.
2014 breaks willl have up to an additional £30 off family bookings for the duration of this flash sale so there is something there for everyone!
A new set of banner creative will be live from midday in the AWin merchant interface to further support your promotional efforts, you can always ensure you have the latest Butlins banner creative live on your site by picking up creative in the 'Latest Banner Offers' group (banners are updated weekly inline with the Butlins sitewide promotions so you should never have to edit Butlins creative yourself again!).
This is a great opportunity to boost your earnings on the Butlins affiliate program as we start to look forward toward the 2014 early booking season!
The Butlins team is always pleased to hear from our publishers and understand promotional opportunities so dont hesitate to get in touch.
The Butlins Affiliate Team