Brighten Up Your Holiday with Swimwear365

Add a splash of colour to your holiday wardrobe this season with our fabulous range of bright trends swimwear at Swimwear365.
With a fab selection of colours ranging from canary yellow and tomato red to funky fuchsia and vibrant orange, this trend is perfect for a holiday in the sun. Whether it's hot coloured bikinis, tankinis or a mix of both that you're looking for – you'll be certain to find the perfect holiday essentials at Swimwear365.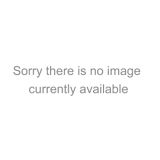 And now, as well as new customers receiving 10% off their first order, you can be a trend setter by shopping from our Spring/Summer Collection which is now available.
So brighten up for your next holiday with Swimwear365 and flaunt your tan in the most eye catching swimwear out this season.
New Affiliates
Not yet a part of the Swimwear365 affiliate program…you're missing out on our 10% commission rate! Plus, we've got some fantastic joining incentives for February!
Be sure to check out our profile on Affiliate Window
Alternatively, contact us direct at swimwear365.promotions@orangecanyon.co.uk
Tags: beachwear, bikini, holiday fashion, holidays, ladies swimwear, online shop, Summer Holidays, swimsuit, Swimwear