---
Brand New Collections Sure To Make You Smile At Sock Shop
This week at Sock Shop we hope you love our brand new magical Harry Potter range, along with our Just For Fun Collection - but hurry, these products are subject to available stock.

Sadly, there is no magical Sorting Hat included in this pack of quality cotton rich men's socks to determine your house, so you will have to choose which pair you wear depending on your daily needs – so are you a brave Gryffindor, cunning Slytherin, clever Ravenclaw, or a hard-working Hufflepuff today?
Our Price £10.99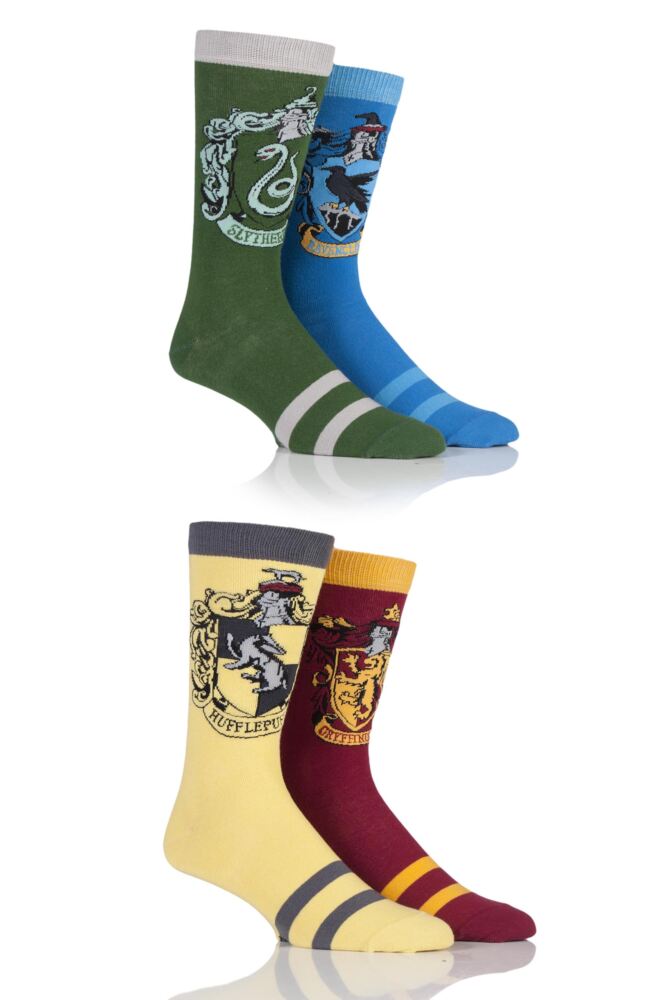 Put a bit of magic in your day and wear a pair of almost-supernaturally soft ladies Harry Potter House Badges Socks. With this four-pack of styles, you can conjure up memories of the Harry Potter series and support any of the four houses in Hogwarts School of Witchcraft and Wizardry, Gryffindor, Slytherin, Ravenclaw or Hufflepuff. These fabulous Harry Potter House Badges Socks have great house colours, fully woven badges and quality cotton rich construction.
Our Price £8.99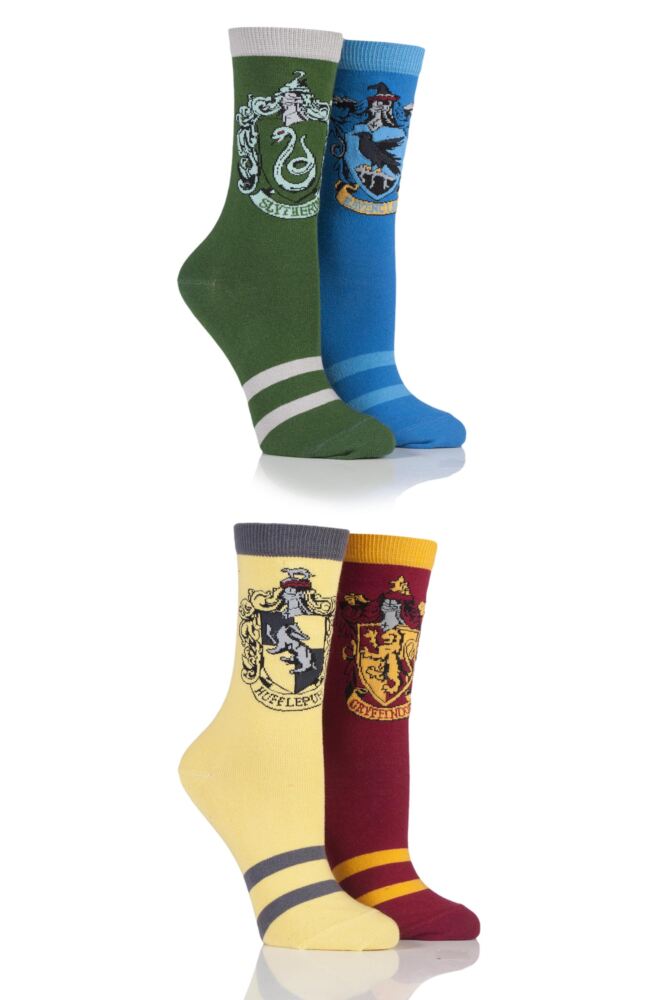 These soft and cotton rich socks have an fully woven all-over burger meal pattern realistic enough to have him drooling for his lunch with their lettuce, mayo and mustard details; the burger buns are even seeded!
Our Price £3.99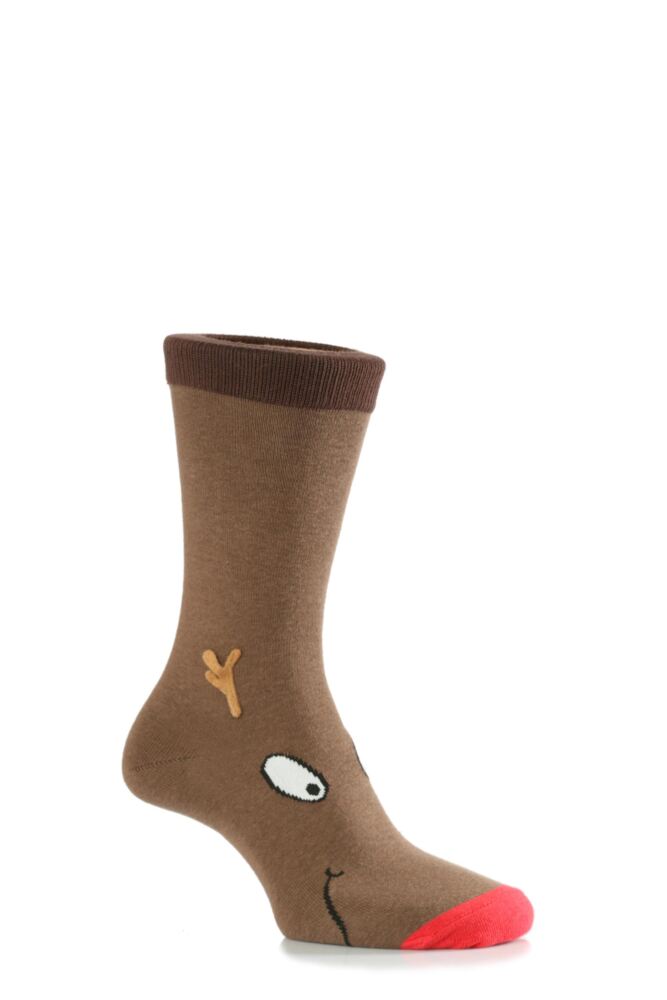 For men who think nothing of devouring a daily quarter pounder and whose mouths water for a whopper, our tomato ketchup red SockShop Dare to Wear Burger Socks will help him celebrate his supersized love for the grilled meat patty in a bun!
Our Price £2.99
Exactly as their name suggests, these SockShop Dare to Wear Pixel Perfect X-Ray Foot Printed Socks show two highly detailed, bone-by-bone photo prints of left and right x-rayed feet, set against a silky, pure white background of super-stretchy socks. If you ever needed an excuse to wear socks with open toes sandals guys, this is it! You'll scare the unsuspecting half out of their skins!
Our Price £3.99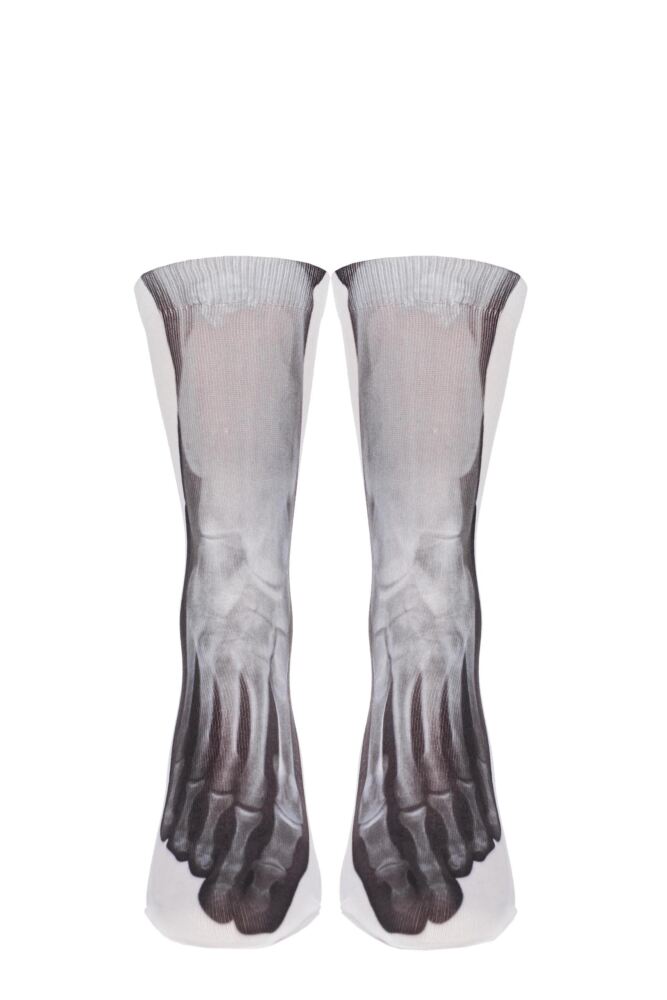 Just For Fun Panda and Love Heart Novelty Cotton Socks, complete with metallic sparkle heart and delightfully fluffy panda cubs? These great quality ladies socks are made using a soft, cotton rich blend of fibres, including proper hand linked toes for smooth seams for complete comfort. The two decorated pairs come with a third pair of plain black leg socks with sparkly pink contrast colour heels and toes.
Our Price £7.99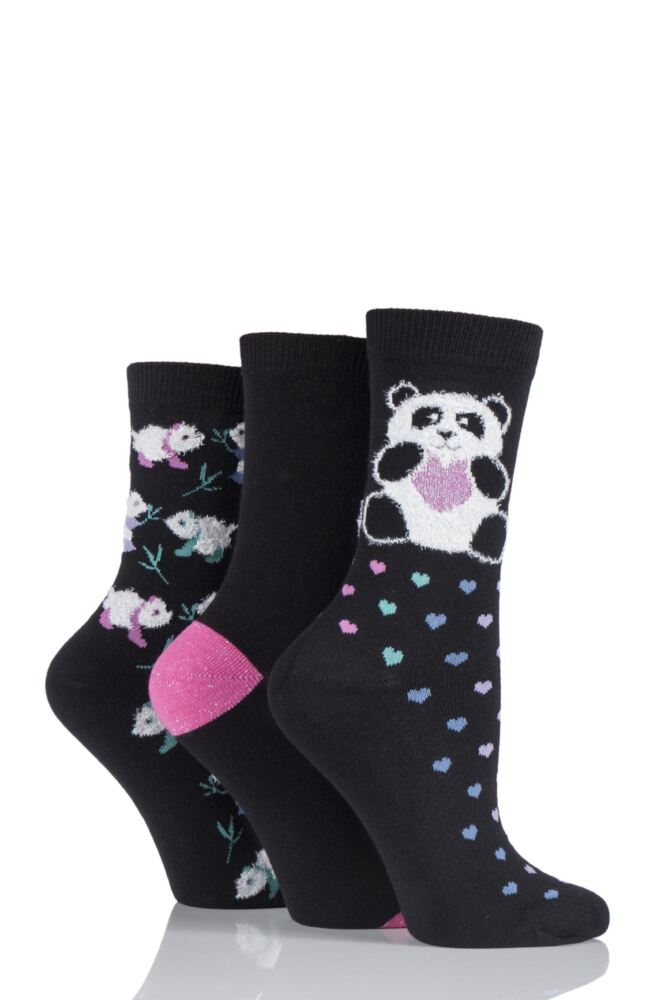 Our SockShop Just For Fun Pineapple Novelty Cotton Socks pack includes richly colourful pineapples on an electric blue and black regular stripe background, a repeat pattern with hula girls and Hawaiian flowers and finally, a plain legged pair with contrast toes and heels.
Our Price £8.99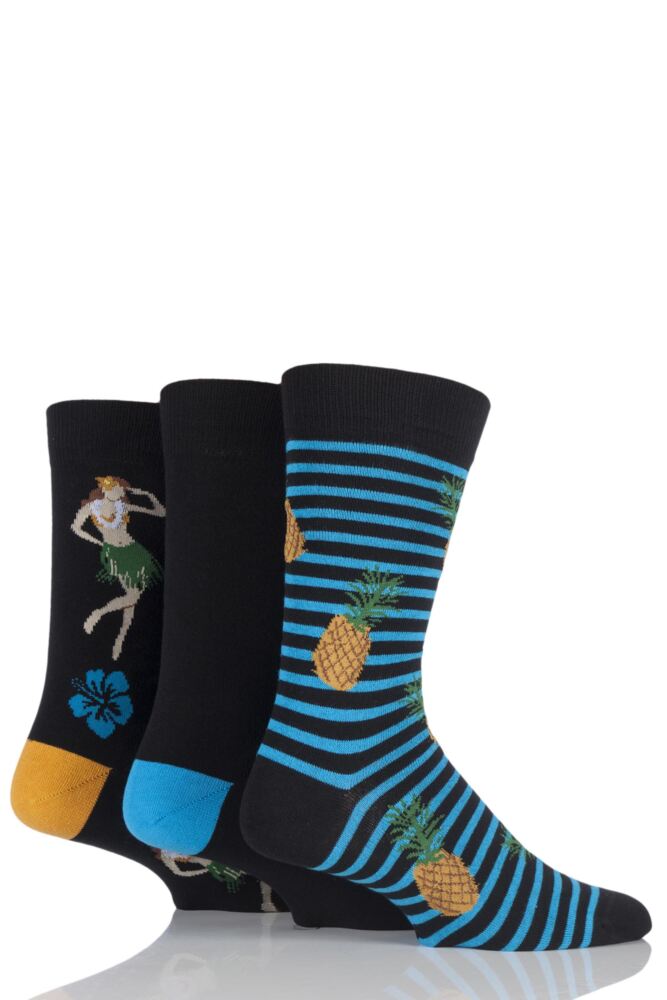 The traditional toys and candy canes cascade from top and toe on one design, while on the other, the Santa heads have fluffy textured hats and beards. All three pairs of socks have elasticated tops and extra-comfortable hand linked toes for smooth seams, so they're great quality!
Our Price £8.99