boohoo Supports Style For Stroke!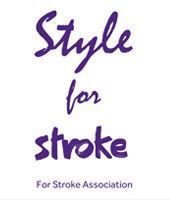 Hi affiliates
We have some exciting news to share with you from boohoo HQ!
Every year we sponsor the Style for Stroke Charity and it's now your turn to get involved!
There are lots of celebs getting involved including Pixie Lott, Eva Longoria, Nicole Scherzinger & blogger star ZOELLA!
There are 5 celebrities that have been chosen who have all designed a T-shirt with their personal quote on as well as the Style for Stroke logo – don't worry; you can buy these online from the 11th May!
Celebs & Quotes:
'You only get one shot…' Leon – Lean Machines
'Be the best version of you' - Zoella
'Wearing Heels Is a Workout" - Niomi Smart
'Like Follow Tweet Tweet' – Tallia Storm
'Love the life you live' – Ash Stymest 
'Fear stops more dreams that failing ever will' John – Lean Machines
There is also a launch party on the 13th May and you could win 2 x tickets to the event in London and join us in raising awareness for this wonderful Charity! And don't forget the Celeb Spotting too!
We are getting in touch with our affiliates to see whether you can help us promote this great charity and we are open to any ideas and would love to hear from you!