Boiler Plans Starting From £4.99/month!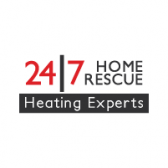 24|7 Home Rescue is a nationwide provider of boiler, heating and home plans.
We offer an improved standard of service and honest, reliable and affordable rates. With us, landlords, their tenants and homeowners can access trustworthy tradesmen every second of the year. Thanks to our close networking with industry bodies and sole traders, nobody is more then a few moments away from 24/7 assistance when they're with us.
30-Day rolling contract: we promise you we will not tie you into a year-long contract. If you haven't used our services and would like to switch service providers, you have the freedom to leave us. No contracts. No commitments.
Get your boiler plan now for only £4.99/mo!
Follow us on:
Twitter https://twitter.com/247homerescue
Youtube https://www.youtube.com/c/247HomeRescue/videos
Facebook https://www.facebook.com/247HomeRescue
Feel free to get in touch at affiliates@247homerescue.co.uk should you have any queries or any suitable promotion opportunities that you feel might work well for us.
24|7 Home Rescue Team
Email: affiliates@247homerescue.co.uk
Website: www.247homerescue.co.uk
Tags: boiler breakdown, boiler install, boiler plan, boiler replacement, boiler service, home care, home emergency, homeowner plan, landlord plan, new boiler, New offer, new program, new program launch, new program live, program launch, promotion