Boiler plan for only £2.47!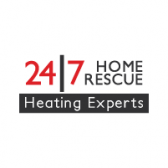 Great offer from 24|7 Home Rescue - boiler breakdown plan for only £2.47 per month!
Protect your boiler and your central heating system. With no hidden charges and parts & labour included you don't need to worry if something stops working. A quick call to our 24 hr help-line and we'll send an engineer over to you.
Learn more about the plan here.

24|7 Home Rescue Team
Email: affiliates@247homerescue.co.uk
Website: www.247homerescue.co.uk
Tags: boiler breakdown, boiler cover, boiler plan, heating cover, home, home care, home cover, home emergency, new program, new program launch, new program live, program launch, promotion, special offer, Utilities