BOGOF Jack & Jones at The Hut!

Hello! How are you all today? Are you having a good start to the week?
We have some great offers for you this week including; Buy 1 get 1 free on Jack & Jones T-Shirts, Beauty Box for only £12 and up to 30% off Under Armour!
Thanks for all of the exposure!
Free Lyle & Scott Socks with any Clothing Purchase. Plus save up to 40% off selected lines
Expires: 09/01/2015
Code:
 http://www.awin1.com/cread.php?awinmid=2547&awinaffid=!!!id!!!&clickref=&p=http%3A%2F%2Fwww.thehut.com%2Fbrands%2Flyle-and-scott.list
Buy one get one FREE on Jack & Jones T-Shirts
Expires: 13/01/2015
Code:
 http://www.awin1.com/cread.php?awinmid=2547&awinaffid=!!!id!!!&clickref=&p=http%3A%2F%2Fwww.thehut.com%2Fcatalogue%2Fmen%2Foffers%2Fbogof.list
The Hut Beauty Box - Only £12
Perfect for a gift or to get ready for a night out!
Includes Elegant Touch Polished Red, Weleda Skin Food, Eylure Pro-Lash, St. Tropez Self Tan Bronzing Mousse and Tanya Burr Lip Gloss
Whilst stocks last
Code:
http://www.awin1.com/cread.php?awinmid=2547&awinaffid=!!!id!!!&clickref=&p=http%3A%2F%2Fwww.thehut.com%2Fbeauty-box%2Fthe-hut-beauty-box%2F11028724.html
Extra 10% off Boxfresh
Code: BF10
Expires: 09/01/2015
Code:
http://www.awin1.com/cread.php?awinmid=2547&awinaffid=!!!id!!!&clickref=&p=http%3A%2F%2Fwww.thehut.com%2Fbrands%2Fboxfresh.list
Extra 15% off all Vila clothing (inc. Sale items)
Code: VILA15
Expires: 09/01/2015
Code:
http://www.awin1.com/cread.php?awinmid=2547&awinaffid=!!!id!!!&clickref=&p=http%3A%2F%2Fwww.thehut.com%2Fbrands%2Fvila.list
Save up to 30% off Under Armour, including new in Cold Gear lines
Expires: 09/01/2015
Code:
 http://www.awin1.com/cread.php?awinmid=2547&awinaffid=!!!id!!!&clickref=&p=http%3A%2F%2Fwww.thehut.com%2Fbrands%2Funder-armour.list
Extra 15% off outdoor brand Sprayway
Code: SPRAY
Expires: 09/01/2015
Code:
http://www.awin1.com/cread.php?awinmid=2547&awinaffid=!!!id!!!&clickref=&p=http%3A%2F%2Fwww.thehut.com%2Fbrands%2Fsprayway.list
Price Crash on Beats by Dre – save up to 55%!
Expires: 16/01/2015
Code:
http://www.awin1.com/cread.php?awinmid=2547&awinaffid=!!!id!!!&clickref=&p=http%3A%2F%2Fwww.thehut.com%2Fbrands%2Fbeats-by-dre.list
Sonos One Free Year of Music with Any Sonos Product
Expires: 09/01/2015
Code:
 http://www.awin1.com/cread.php?awinmid=2547&awinaffid=!!!id!!!&clickref=&p=http%3A%2F%2Fwww.thehut.com%2Fbrands%2Fsonos.list
Extra 10% off Haircare
Code: HAIR10
Expires: 13/01/2015
Code:
 http://www.awin1.com/cread.php?awinmid=2547&awinaffid=!!!id!!!&clickref=&p=http%3A%2F%2Fwww.thehut.com%2Fcatalogue%2Fbeauty%2Foffers%2Fhaircare-offer.list
Save up to 50% on juicers & blenders
Code:
 http://www.awin1.com/cread.php?awinmid=2547&awinaffid=!!!id!!!&clickref=&p=http%3A%2F%2Fwww.thehut.com%2Fcatalogue%2Fhome-garden%2Fshop-by-category%2Fkitchen-appliances%2Fjuicers-blenders.list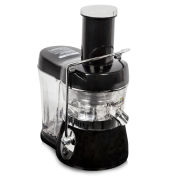 100% Egyptian Cotton 10 Piece Towel Bale just £39.99 (save 43%)
Expires: 16/01/2015
Code:
 http://www.awin1.com/cread.php?awinmid=2547&awinaffid=!!!id!!!&clickref=&p=http%3A%2F%2Fwww.thehut.com%2Fcatalogue%2Fhome-garden%2Fshop-by-room%2Fbathroom.list
Save up to 50% on the best games of 2014
Expires: 16/01/2015
Code:
http://www.awin1.com/cread.php?awinmid=2547&awinaffid=!!!id!!!&clickref=&p=http%3A%2F%2Fwww.thehut.com%2Foffers%2Fbest-of-2014%2Fentertainment%2Fgames.list
Comedy Store - Prices starting at £4.99
Expires: 16/01/2015
Code:
 http://www.awin1.com/cread.php?awinmid=2547&awinaffid=!!!id!!!&clickref=&p=http%3A%2F%2Fwww.thehut.com%2Fcatalogue%2Fdvd-blu-ray%2Fcomedy-store.list%3FsortOrder%3DpriceAscending%26sortReverse%3Dfalse
10% off Gifts for Her
Code: 10HER
Expires: 12/01/2015
Code:
http://www.awin1.com/cread.php?awinmid=2547&awinaffid=!!!id!!!&clickref=&p=http%3A%2F%2Fwww.thehut.com%2Fcatalogue%2Fgifts%2Fgifts-by-recipient%2Fgifts-for-her.list
10% off Pop! Vinyl
Code: POPVINYL10
Expires: 20/01/2015
Code:
http://www.awin1.com/cread.php?awinmid=2547&awinaffid=!!!id!!!&clickref=&p=http%3A%2F%2Fwww.thehut.com%2Fbrands%2Fpop-vinyl.list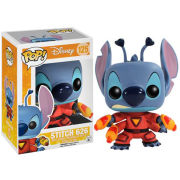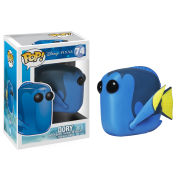 Save £5 when you spend £50 on toys
Code: 50TOYS5
Expires: 09/01/2015
Code:
 http://www.awin1.com/cread.php?awinmid=2547&awinaffid=!!!id!!!&clickref=&p=http%3A%2F%2Fwww.thehut.com%2Fcatalogue%2Ftoys%2Fbrowse-all.list
If you can offer us any extra exposure, please contact Cameron.Rooney@thehutgroup.com
The Hut Affiliate Team (Part of The Hut Group)
Thehutgroup@affiliatewindow.com
International TheHut site with cross tracking with UK program:
The Hut EU
Plus our other related programmes from The Hut Group include:
Zavvi | Iwantoneofthose.com | Preloved | More