Blogger of the Month Competition at Wallis!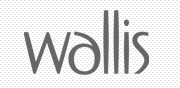 Good morning, affiliates!

Wallis are proud to announce their...

Blogger of the Month Campaign 

From today Wallis are launching the third month of their campaign to find their blogger of the month for February!

Theme: Bold Colours

Once you have created your feature around the set theme, all you need to do is send us a link or screenshot to enter the competition!

If Wallis pick you as their Blogger of the Month, you will win....
A Florelli Bag!
and the ability to display with pride the Blogger of the Month icon on your site


Many thanks to those that entered into the campaign in January, there were some great posts received.
Please do have a look around their new ranges and pick the pieces you would like to most blog about ...
New In Clothing | Dresses, Coats, Tops, Trousers | Wallis
Any pieces that you would like to blog about, Wallis are more than happy to send over imagery for this so please do let me know what you need from them. 
If you have any questions or feel like you can further promote this great deal, don't hesitate to get in touch!
Happy Promoting!
Kate and the Wallis Affiliate Team
wallis@affiliatewindow.com