---
Ralph Lauren waterproof moonboots.
Embroidered logos.
Waterproof nylon upper with a rubber toe cap.
Textile lining.
Side Velcro fastening.
Rubber sole.
RRP €96.95
Our Price €27.95
Save €69.00

adidas Neo stretch jersey vest top with narrow shoulder straps. Z79004
95% cotton 5% elastane.
Straight hem.
Slim fit.
Slim fit.
RRP €11.95
Our Price €4.95
Save €7.00

* Reebok traditional lace-up CrossFit trainers with heat-activated U-Form mid-foot wrap molds for a custom fit with no break-in period.
* Rubberised logo.
* DuraCage PU upper for protection with lightweight feel and response.
* Synthetic sole to increase durability and traction.
* Anti-friction lining to help reduce moisture and heat build up to keep feet dry and cool.
RRP €117.95
Our Price €41.95
Save €76.00
* Reebok midfoot support trainers for better pronation control and a smoother trainsition between upper zones.
* Printed branding.
* Textile and mesh upper.
* Textile lining.
* Rubber sole.
* Foam Fusion technology seamlessly fuses three foams together for ultra smooth transition.
* First met-head release zone to help control pronation and maximize integrity.

RRP €131.95
Our Price €50.36
Save €81.59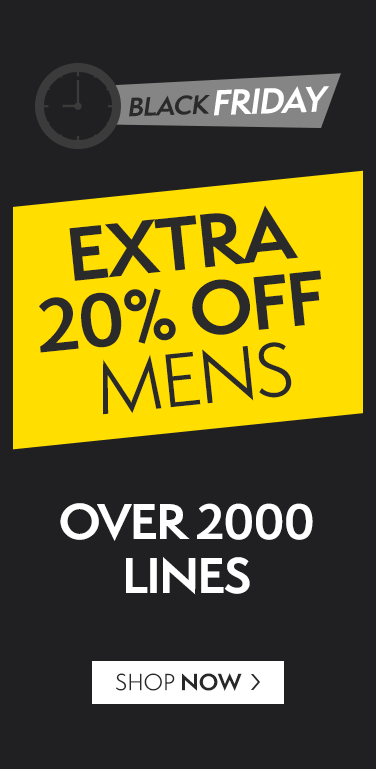 * Friend Or Faux short sleeve jersey tee.
* Printed graphics and branding.
* 100% cotton.
* Rib crew neck.
* Straight hem.
RRP €34.95
Our Price €14.36
Save €20.59
* JACK AND JONES regular fit chino shorts.
* Woven tab branding.
* 100% cotton.
* Button fly.
* Four pockets.

RRP €29.95
Our Price €19.96
Save €9.99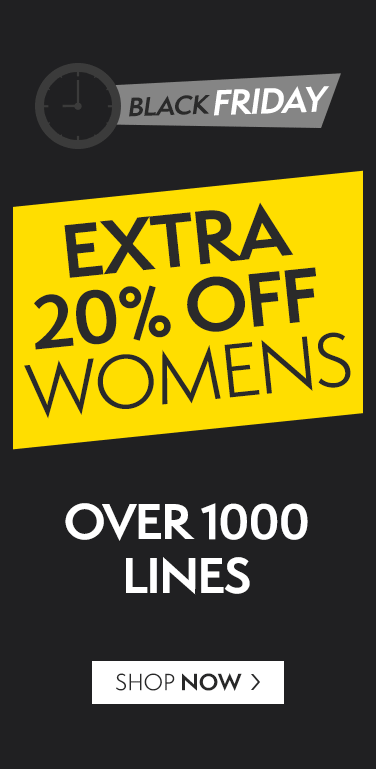 * Only 3/4 sleeve stretch jersey mini dress.
* 85% polyester 10% viscose 5% elastane.
* Straight hem.
* Back zip fastening.
* Length: 84cm approx.
RRP €26.95
Our Price €16.76
Save €10.19
* Firetrap soft chunky knit scarf.
* Embossed branding.
* 100% acrylic.
* Soft and cosy snood style cowl designed to keep you warm and snug on a cold day.
* A simple, stylish and versatile accessory.
RRP €48.95
Our Price €14.36
Save €34.59