Black Friday Deals - Up To 60% Off at Bellfield Clothing from midnight tonight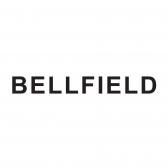 We're running a quick 2hr flash promo on site today - Buy One Get One Free on all men's t-shirts, between 2pm and 4pm (UK time).
Please direct your traffic to https://www.bellfieldclothing.com/collections/mens-t-shirts.
The Buy One Get One FreeDiscount will automatically be applied whenever pairs of t-shirts are added to basket.
Also, we're going live early with our Black Friday Deals.
This deal starts: 13/11/20 00:01 GMT
This deal ends: 3/12/20 23:59 GMT
Please land your traffic at https://www.bellfieldclothing.com/collections/black-friday-deals from midnight tonight.
Note that the Black Friday discounted pricing will not take effect until midnight tonight.
We are preparing a range of Bellfield Clothing Black Friday banners within the AWIN portal - we'll send out confirmation of these later today once they've been uploaded into AWIN.
Lastly, In addition to the above promos, we will be running a separate campaign for Cyber Monday.
For 12 hours only, we will be running a sitewide flat price deal. The prices will be as follows:

Autumn Winter 2020 collection - 30% OFF
Vests, Polos & Tees - £10
Swimshorts - £10
Shirts - £15
Trousers - £15
Jumpers & Cardigans - £20
Sweats - £20
Jeans - £25
Overshirts - £30
Coats & Jackets - £25

This deal starts: 30/11/20 10:00 GMT
This deal ends: 30/11/20 22:00 GMT
Tags: Bellfield Clothing, Black Friday, black friday deals, up to 60% off