---
Birthday Hampers & Gift Baskets at Hampergifts.co.uk
Leaving a lasting impression and giving an impressive birthday gift for a loved one, friend or work colleague can be quite a challenge. With our great range of birthday hampers and gift baskets, we can deliver a gift that will leave the recipient overjoyed and very thankful. 
What can be better than receiving one surprise box on your birthday? We think receiving five will do it! The Happy Birthday tower comprises five beautiful gift boxes, stacked to form a tower.

Our Price £35.00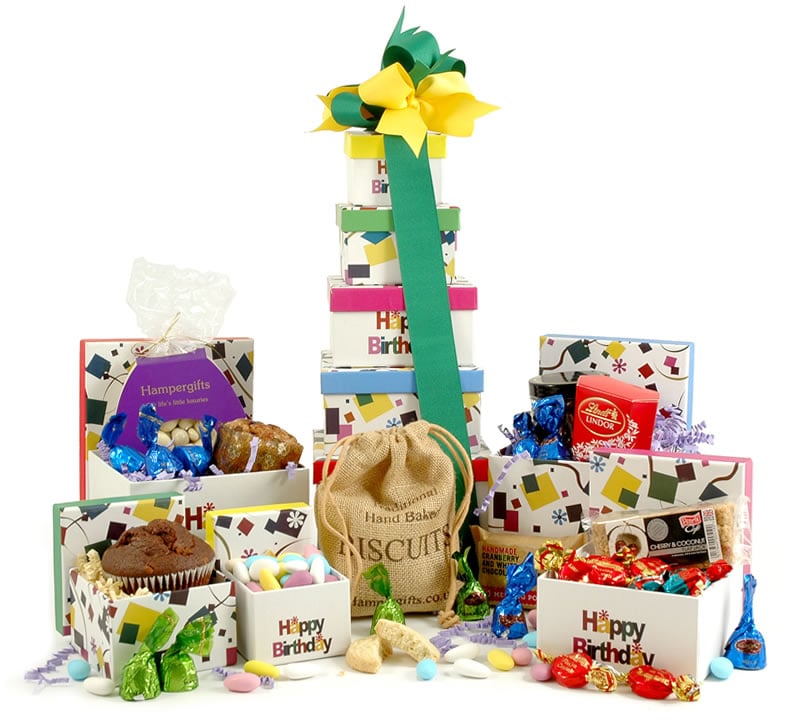 Taste food and drink from around the world with this divine hamper. A perfect present for anyone who appreciates New World wines, its centrepiece is a bottle of delicious red wine from the vineyards of South Australia.

Our Price £55.00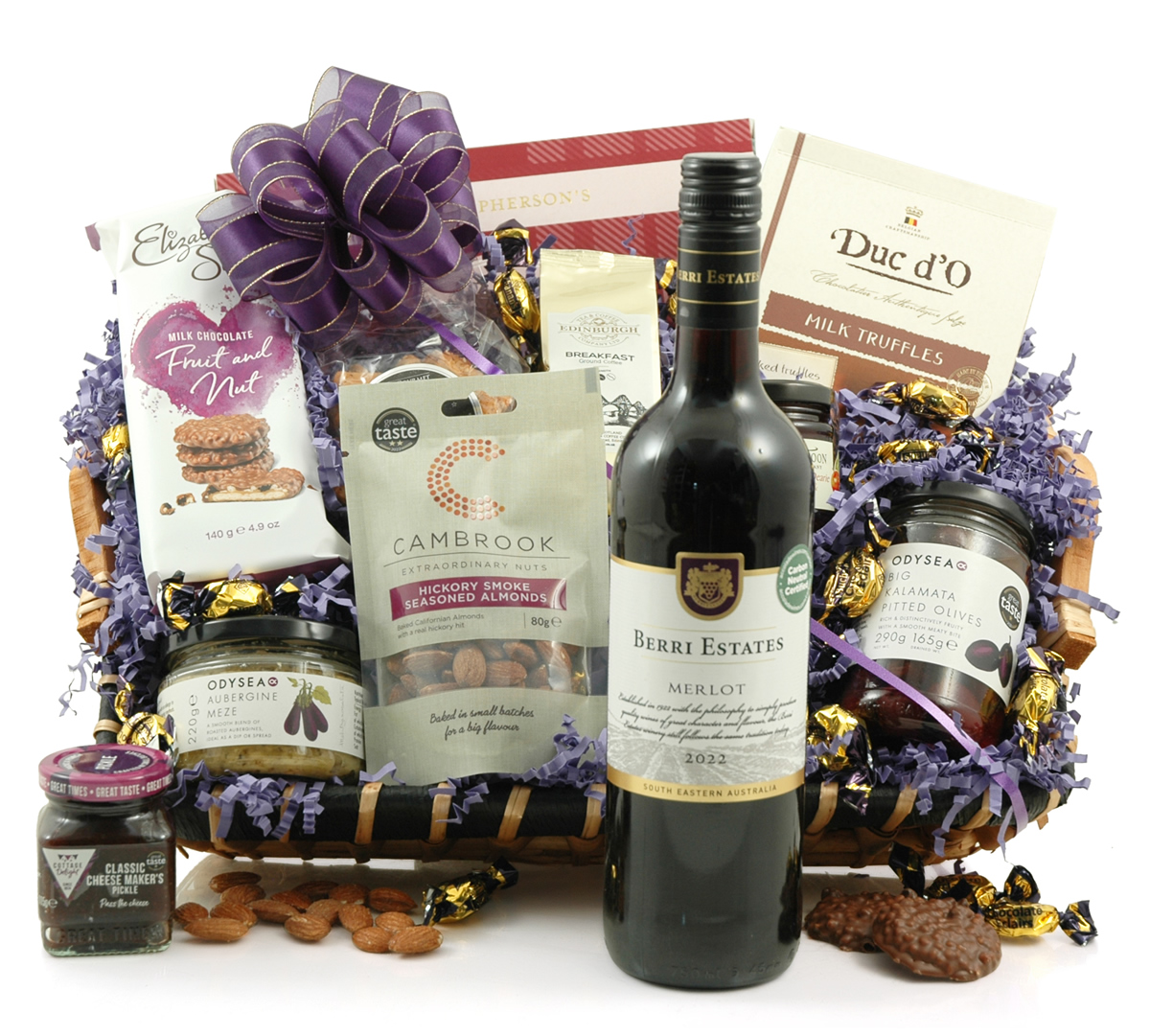 Demolishing this elaborate construction will be a special treat! Each of the striking, reusable burgundy & silver boxes is filled to the brim with indulgences like Honey Roasted Nuts, Hazelnut Praline Pieces, Sugared Almonds and more.

Our Price £30.00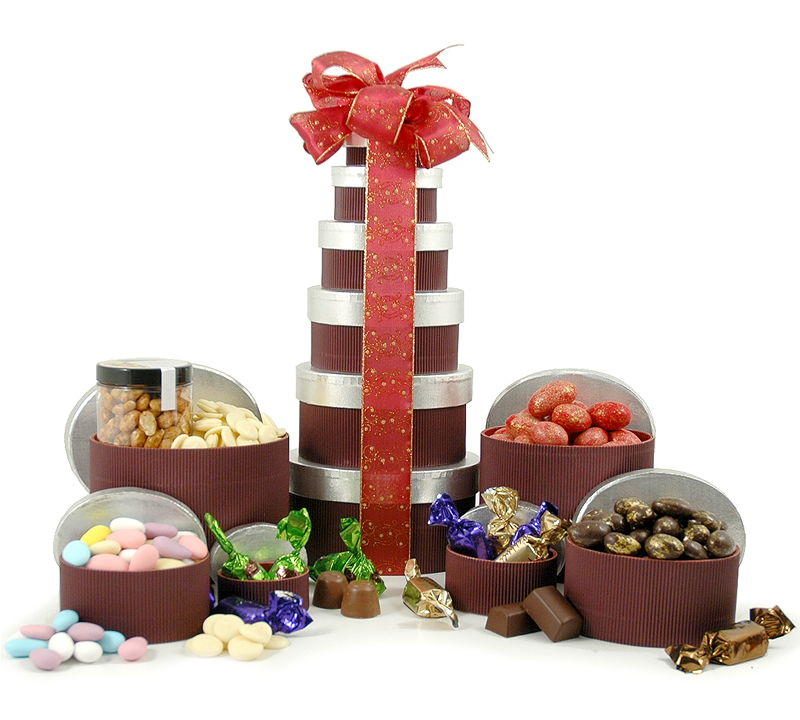 Lovers of all things chocolate will enjoy digging into this charming basket. From chewy caramels and Belgian truffles, to chocolate hazelnut cookies and perfectly-sized milk chocolate discs, this hamper is filled with mouth watering treats.
Our Price £23.50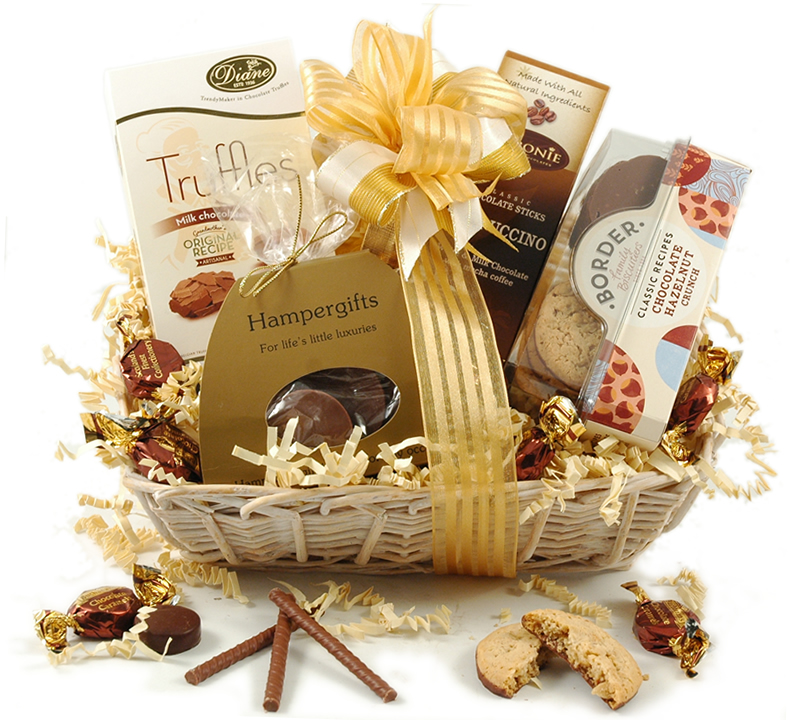 The lucky recipient of this delightful beer gift won't wait long to crack open the pair of premium Continental lagers. But the delicious goodies are sure to grab their attention too! Cut a slice from the extra large fruit cake, enjoy the parmesan oatcakes with some spiced tomato chutney and nibble on the Belgian chocolate mint sticks.
Our Price £29.00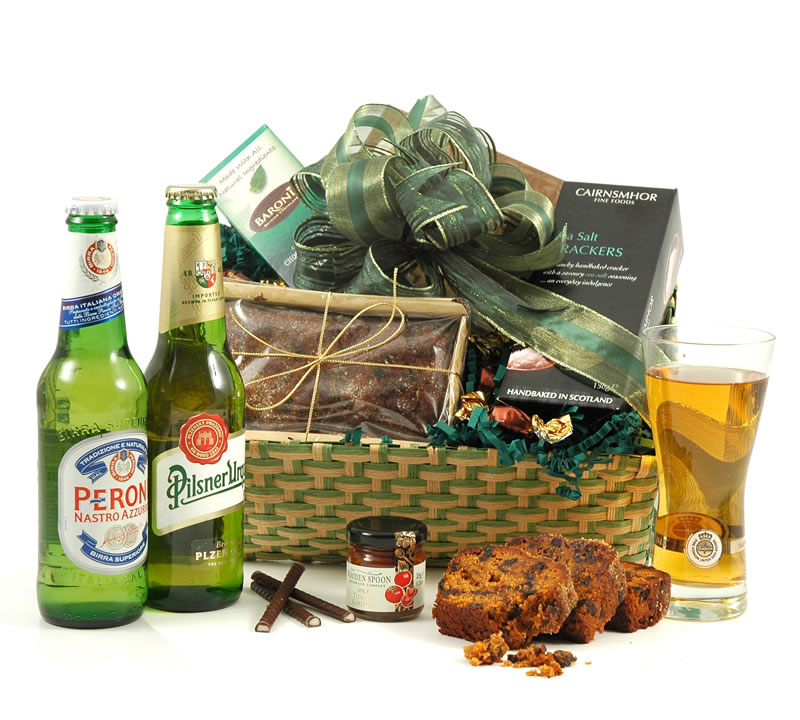 This beautiful chocolate hamper contains a mix of well-known and boutique chocolate treats. Dip into cappuccino chocolate sticks, or enjoy the white chocolate cookies, Swiss truffles, caramels, chocolate gingers and the unique chocolate stones.
Our Price £26.99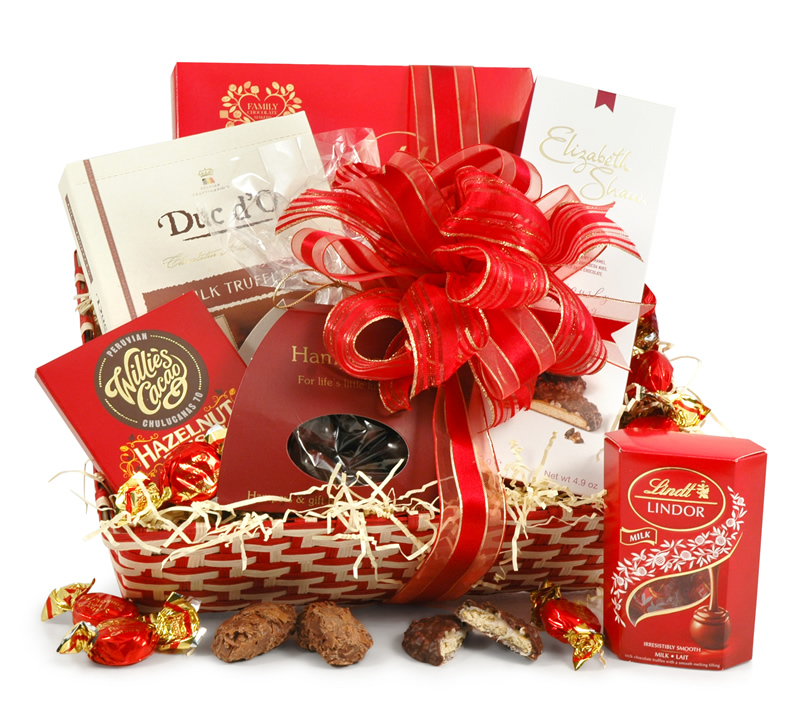 You've never had cookies and cake like this before! Five gorgeous stacked boxes open to reveal a tempting selection of cookies, biscuits and cakes. Delving into the boxes you will discover pair of delicious Flapjacks, a large family sized Fruit Cake, Chocolate & Hazelnut Cookies, Honey Biscuits and more.
Our Price £33.50