Big Brand Sale at TheHut!
Hi affiliates,
We have some great offers set up for you this week including our Big Brand Sale, 20% off Regatta and many more!
Please take a look at some of our offers below and be sure to keep up to date on all offers from TheHut.com using the MyAW tool.
Clothing and Accessories Offers
Big Brand Sale - Including 60% off 60 Items and our lowest ever prices on Jack & Jones, Weekend Offender and more!
Code: 60OFF60
Expires: 18/03/2014
Deeplink:
http://www.awin1.com/cread.php?awinmid=2547&awinaffid=!!!id!!!&clickref=&p=http%3A%2F%2Fwww.thehut.com%2Fcatalogue%2Fmen%2Foffers%2Fbig-brands.list


Free K-Swiss trainers worth £49.99 when you buy any pair of Voi Jeans
Expires: 16/03/2014
Deeplink:
http://www.awin1.com/cread.php?awinmid=2547&awinaffid=!!!id!!!&clickref=&p=http%3A%2F%2Fwww.thehut.com%2Foffers%2Fthg-deals%2Ffree-trainers.list
Extra 20% Off Regatta
Code: REG20
Expires: 14/03/2014
Deeplink:
http://www.awin1.com/cread.php?awinmid=2547&awinaffid=!!!id!!!&clickref=&p=http%3A%2F%2Fwww.thehut.com%2Fbrands%2Fregatta.list

Puma Fass 350 Trainer for just £28
Expires: 14/03/2014
Deeplink:
http://www.awin1.com/cread.php?awinmid=2547&awinaffid=!!!id!!!&clickref=&p=http%3A%2F%2Fwww.thehut.com%2Fsports-footwear%2Fpuma-women-s-faas-350-s-running-trainers-blue%2Fwhite%2Fred%2F10809317.html
Free Slazenger Hoody With Kagoules at £24.99
Expires: 15/03/2014
Deeplink:
http://www.awin1.com/cread.php?awinmid=2547&awinaffid=!!!id!!!&clickref=&p=http%3A%2F%2Fwww.thehut.com%2Fcatalogue%2Fsports%2Foffers%2Fslazenger.list


Extra 15% off Polo's
Code: 15POLO
Expires: 18/03/2014
Deeplink:
http://www.awin1.com/cread.php?awinmid=2547&awinaffid=!!!id!!!&clickref=&p=http%3A%2F%2Fwww.thehut.com%2Fcatalogue%2Fmen%2Fclothing%2Fclothing-type%2Fpolo-shirt.list
Zatchels price drop! Get 40% off plus an extra 25% off
Expires: 31/3/2014
Code: ZATCH40
Deeplink:
http://www.awin1.com/cread.php?awinmid=2547&awinaffid=!!!id!!!&clickref=&p=http%3A%2F%2Fwww.thehut.com%2Fbrands%2Fzatchels.list
Technology Offers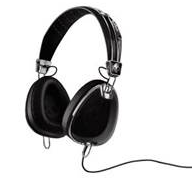 Skullcandy Aviator Headphones for £49.99
RESTOCKED! Expires: 20/03/2014
Deeplink:
http://www.awin1.com/cread.php?awinmid=2547&awinaffid=!!!id!!!&clickref=&p=http%3A%2F%2Fwww.thehut.com%2Fcatalogue%2Felectricals%2Foffers%2Fskullcandy.list
£100 off new in B&O A8 Docks
Code: BANGA8
Expires: 20/03/2014
Deeplink:
http://www.awin1.com/cread.php?awinmid=2547&awinaffid=!!!id!!!&clickref=&p=http%3A%2F%2Fwww.thehut.com%2Fcatalogue%2Felectricals%2Foffers%2F100-off.list
Health Offers
ENER:Gel - Two for £29.99
Choose from four flavors
Code: ENERGEL
Expires: 18/03/2014
Deeplink:
http://www.awin1.com/cread.php?awinmid=2547&awinaffid=!!!id!!!&clickref=&p=http%3A%2F%2Fwww.thehut.com%2Fsports-nutrition%2Fmp-max-one-energel%2F10530821.html

Six months Vitamins supply from just £15.99
Free Shipping over £15
Expires: 18/03/2014
Deeplink:
http://www.awin1.com/cread.php?awinmid=2547&awinaffid=!!!id!!!&clickref=&p=http%3A%2F%2Fwww.thehut.com%2Fcatalogue%2Fhealth%2Foffers%2Fvitamins-bundles.list
Gifts and Entertainment Offers
3 for £20 Gifts
Expires: 20/04/2014
Deeplink:
http://www.awin1.com/cread.php?awinmid=2547&awinaffid=!!!id!!!&clickref=&p=http%3A%2F%2Fwww.thehut.com%2Fcatalogue%2Felectricals%2Foffers%2Fskullcandy.list

Disney buy one get one free
Expires: 22/04/2012
Deeplink:
http://www.awin1.com/cread.php?awinmid=2547&awinaffid=!!!id!!!&clickref=&p=http%3A%2F%2Fwww.thehut.com%2Foffers%2Fdisney-buy-one-get-one-free.list
Beauty Offers
20% off Rapid Lash
Expires: 31/03/2014
Deeplink:
http://www.awin1.com/cread.php?awinmid=2547&awinaffid=!!!id!!!&clickref=&p=http%3A%2F%2Fwww.thehut.com%2Fbrands%2Frapidlash.list
Thanks!
The Hut.com Affiliate Team (Part of The Hut Group)
Thehutgroup@affiliatewindow.com
Other related programmes from The Hut Group include:
Zavvi
Iwantoneofthose.com
and more