BHS - Up to 30% Off Everything!!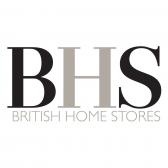 Hi Affiliates,
BHS are launching their 'Up to 30% Off Everything' and it goes live tomorrow morning!
The offer details are as follows:
Offer title: Up to 30% Off Everything*
Dates: Wednesday 4th September - Monday 9th September (online)
             Thursday 5th September - Sunday 8th September (offline/in-store)
Discount automtically applied online and in-store
*Off Selected Lines
This Spectacular always performs strongly and it would be great to see some increased exposure for it on your site.
If you are able to offer this then please get in touch with greg.constable@affiliatewindow.com
Happy promoting!
The BHS Affiliate Team