Better than Half Price Winter Bird Food Collection with Free Delivery!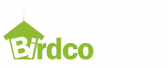 Merchant ID: 4395
Merchant Name: Bird-Food
Offer: Better than Half Price Winter Bird Food Collection with Free Delivery!
Code: AFLWINTER
Start Date: 28/11/2012
End Date: 18/12/2012
Deep Link: http://www.awin1.com/cread.php?awinmid=4395&awinaffid=!!!id!!!&clickref=&p=http%3A%2F%2Fwww.bird-food.co.uk%2Fitem-410927%2Flove-wildlife-winter-luxury-bird-food-collection.htm%3Fcat%3Dwbf-wfc%3FMedia%3DAFLWINTER%26utm_source%3Dawin%26utm_medium%3Dawin%26utm_campaign%3Dwinter%252Bbird%252Bfood
Offer Description:
With over half of the population of UK adults feeding wild birds we have a fantastic offer that will appeal to all
of them in the coming weeks!
Our exclusive collection of 17 of our feathered friends favourite foods (valued at £53.94) can be purchased at
Bird-Food.co.uk for just £24.99...and with FREE delivery as well!
We are passionate about protecting the UK's birds and with the coldest winter for a century predicted, it has never
been more important than now for us to help them out and make sure they stay fed over the coming months.
Customers do not need to enter a code at the checkout to get the collection for £24.99 or the free delivery, they can
just shop as normal and add the product the the checkout.
Below is some more information about the collection...
Love Wildlife Winter Luxury Collection - £24.99
Winter is an incredibly tough time of the year for our wild birds with freezing temperatures destroying their natural food
sources.
This is why we have put together this winter essentials collection as it is filled with high energy supplies that will help
them through the cold months.
Collection contains:
Wild Bird Seed
Peanuts
Wild Bird Bell
Mealworms
Seed and Suet Cookie
Coconut Half
Black Sunflowers
High Energy Seed
Wren and Robin Seed
Ground and Table Mix
Songbird Mix
Finches Food
Woodland Crumble
Wild Bird Seed Block
Suet Block Mealworm and Seed
Suet Block - Insect and Seed
http://www.awin1.com/cread.php?awinmid=4395&awinaffid=!!!id!!!&clickref=&p=http%3A%2F%2Fwww.bird-food.co.uk%2Fitem-410927%2Flove-wildlife-winter-luxury-bird-food-collection.htm%3Fcat%3Dwbf-wfc%3FMedia%3DAFLWINTER%26utm_source%3Dawin%26utm_medium%3Dawin%26utm_campaign%3Dwinter%252Bbird%252Bfood
Regards,
Gary Cutler
gary.cutler@idealshoppingdirect.co.uk
Affiliate Marketing Manager