---
Ancient suns of gold and amber create a tropical ambiance for this intense floral display of colour and vibrancy. This outstanding rose and lily bouquet will lend a touch of mysticism to any home.
Was £29.99
Now £19.99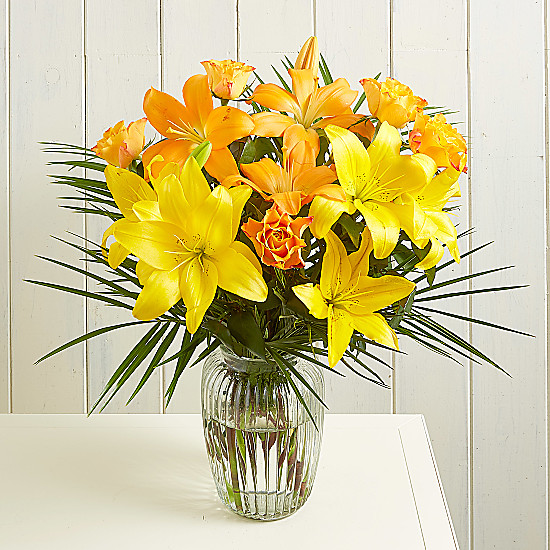 Like a rainbow in bouquet form, this brilliantly bright and bold floral collection is fantastically mesmerising. The brilliant yellow Lilies contrast amazingly with blue scented Freesias, hot pink and kermit green Chrysanthemums and audacious orange Roses. A super bouquet, guaranteed to cheer anyone's day.
Was £24.99
Now £19.99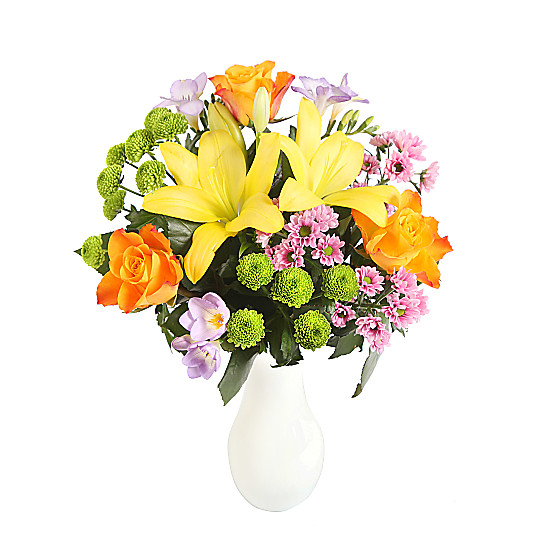 Undeniably exciting and weirdly enticing! These pigmented electric blue galaxy Dendrobium orchids not only make an incredibly unusual gift, they also make a superb talking point for any dinner party! Step into a world of wonderful with these unique blooms.
Was £26.99
Now £19.99

Bring all the fun of the fair into any home with this glorious bouquet filled with wonderful autumn colours capturing the essence of the season!
Was £24.99
Now £19.99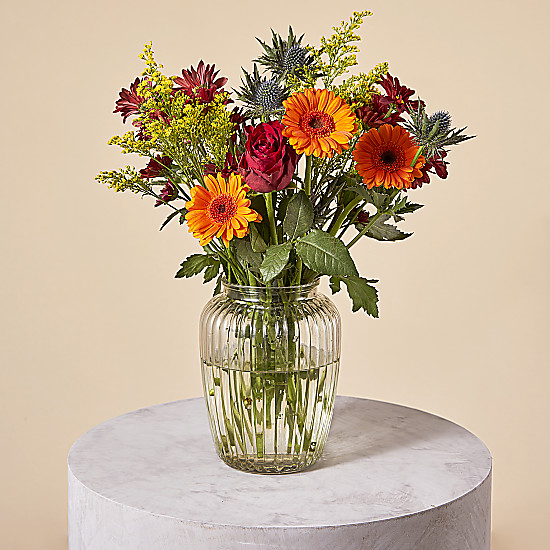 Laying in the sun, gazing up at the summer sky, beautiful blues and fluffy white clouds, the scents of lily and freesia on the breeze. You can have all that with this fabulous bouquet, except the sun... sorry, we try to please but we can't do magic!
Was £39.99
Now £29.99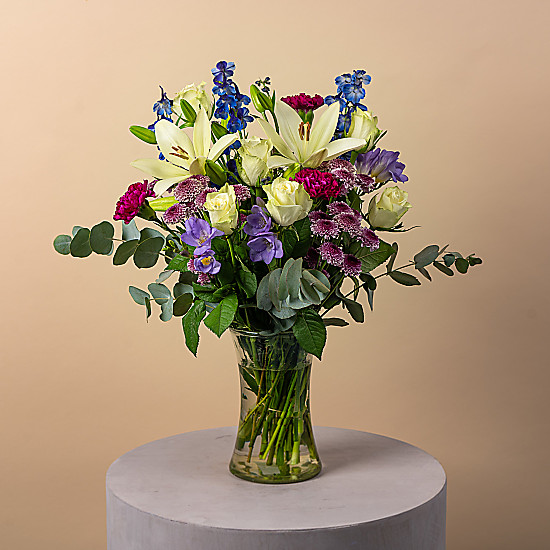 Garland your love in waves of exotic dendrobium orchids washed up on the shores of tropical romance.
Was £26.99
Now £19.99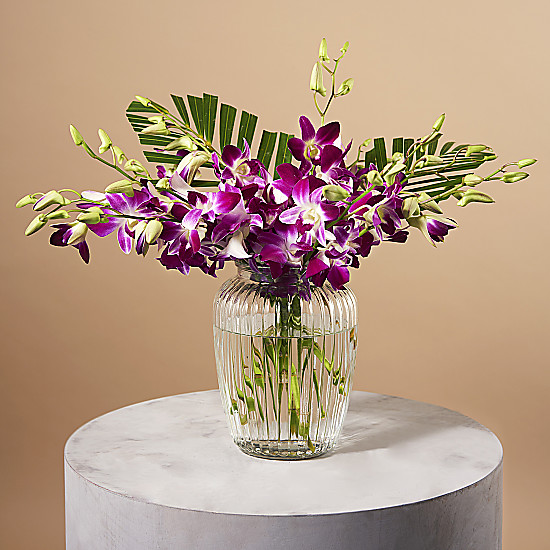 A whirlwind of scent and sophistication, just pink and white lilies, no fuss, no frills, just elegant, beautiful, magical Lilies
Was £29.99
Now £24.99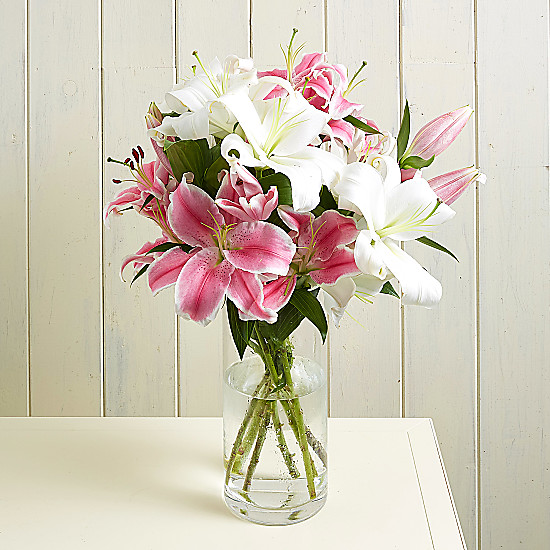 Say those three words she's been waiting to hear: Dozen. Red. Roses. The classic romantic gesture will make your intentions clear.
Was £29.99
Now £19.99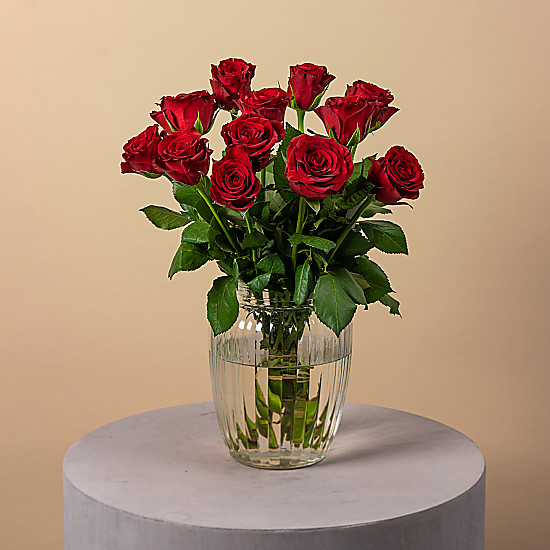 Fabulous scented Lavender flowers and perfect white Roses presented in a superb purple glass cube.
Was £34.99
Now £29.99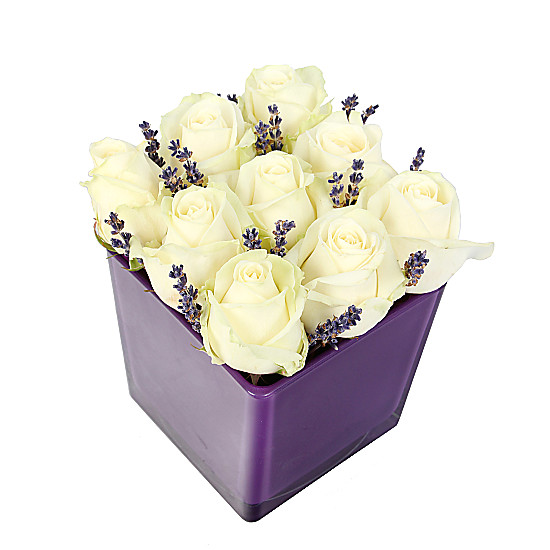 Hip, hop, ya don't stop smiling while golden Aztec lilies are rapping down spiky microphones of lilac liatris to the rhythm of curious violet lisianthus blossoms and bright yellow clusters of solidago.
Was £29.99
Now £24.99