---
Bestselling Hampers at Hampergifts.co.uk
We're happy to announce our bestselling hampers! Check out a range of hampers ranging from deluxe hampers, kids hampers, occasion hampers and more! 
If neither the Ardennes pâté nor the mouth-watering sugar-infused Cherries tempt your palate, you're bound to be won over by the award-winning Rosé from the south of France - a delightful pink-hued wine, presented in a stunning curvaceous bottle.
Our Price £62.99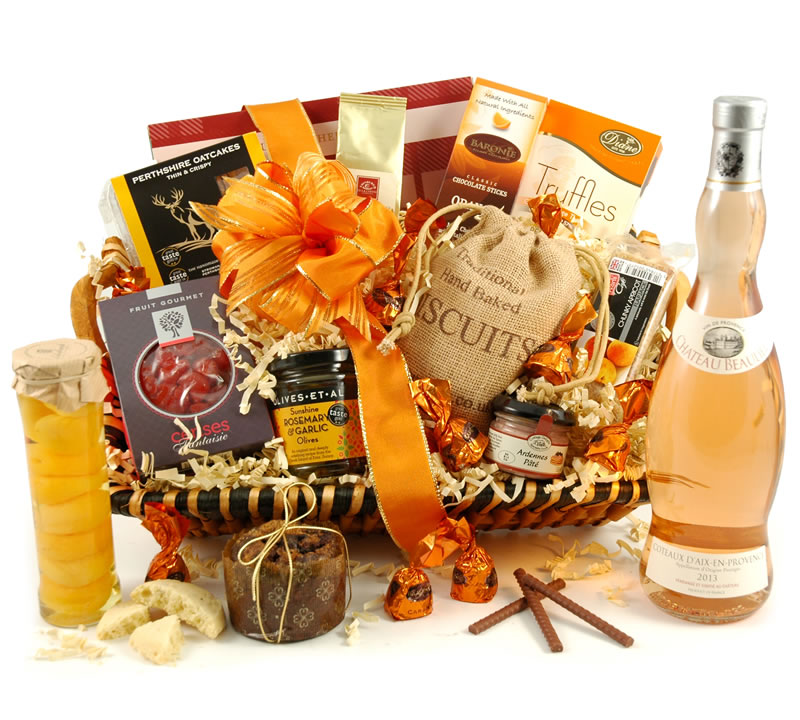 Five beautiful striped gift boxes are crammed with some fresh & fruity summertime goodies. Whip up a summer salad and enjoy with the medal-winning shallot & orange dressing - and if you're feeling adventurous why not sprinkle on the diced mango chunks?
Our Price £39.99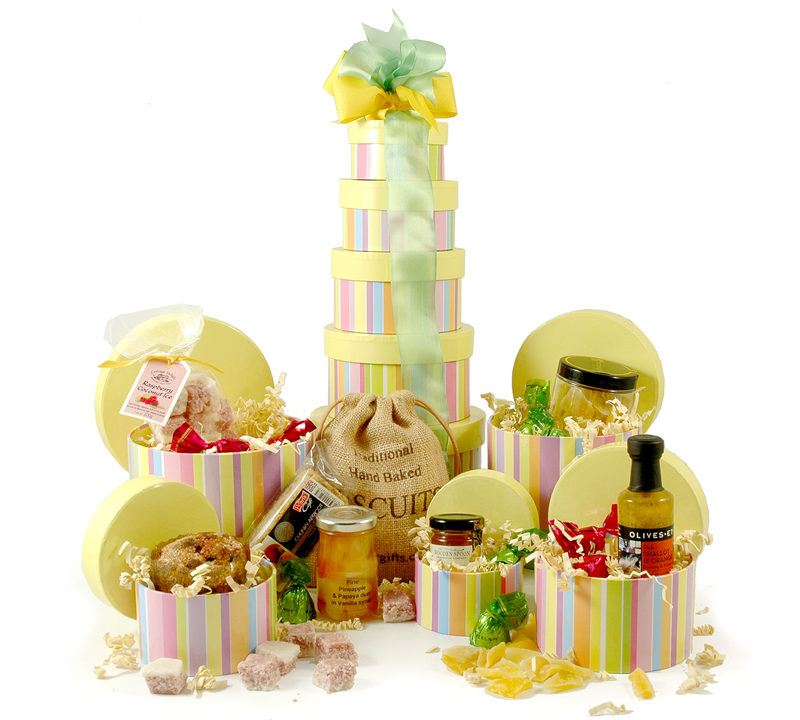 What can be better than receiving one surprise box on your birthday? We think receiving five will do it! The Happy Birthday tower comprises five beautiful gift boxes, stacked to form a tower. And each box is crammed with sweet treats - from fruit cake, fudge and honeycomb to cookies, flapjack and chocolates.
Our Price £35.00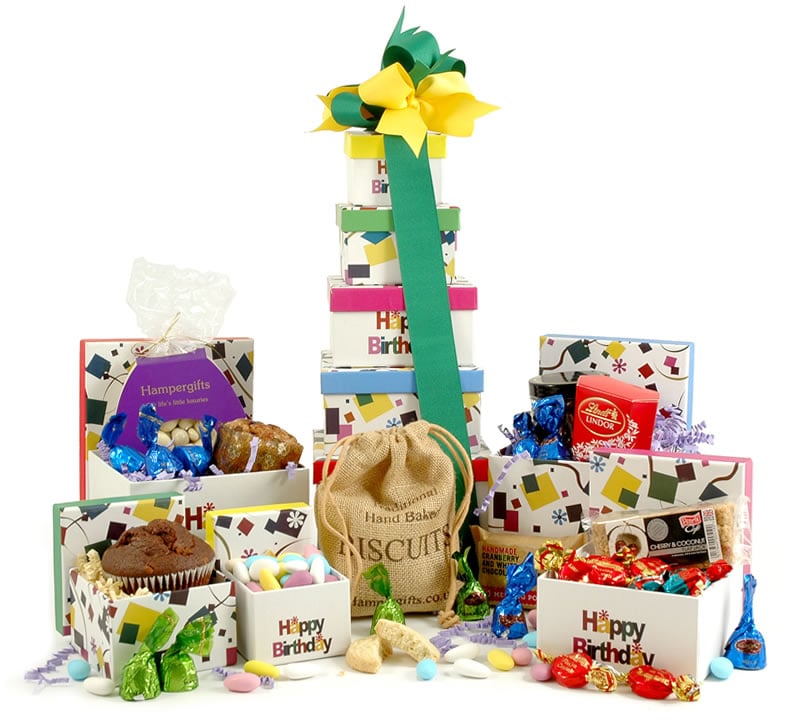 This gorgeous childrens white wash basket has faux leather straps and a removable white cotton lining. And of course this mini picnic hamper also has a few treats packed inside to enjoy!
Our Price £32.50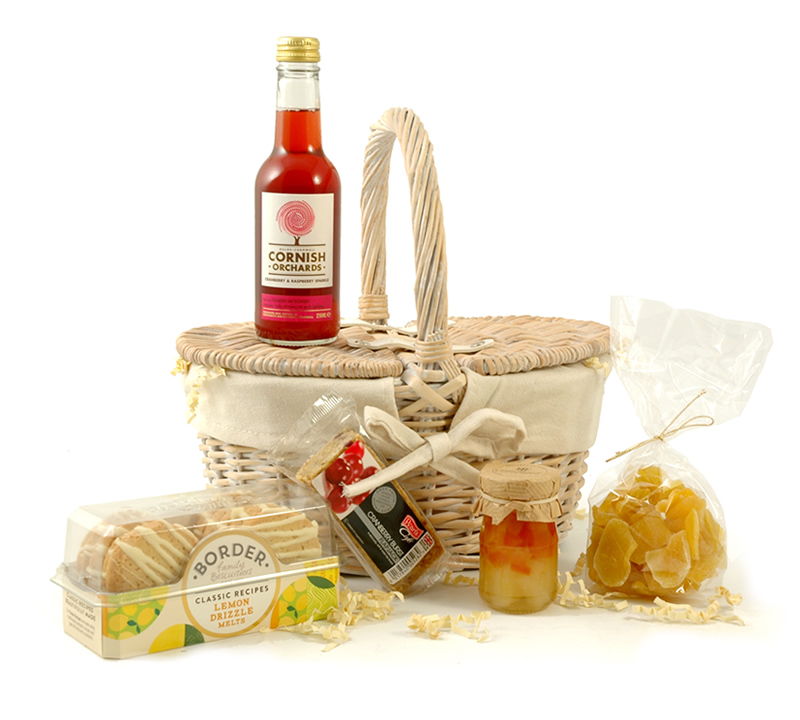 This luxurious picnic hamper includes everything you need for a delicious outdoor feast. You'll love the carefully chosen mixture of snacks and treats, and you'll appreciate the cutlery and crockery which is included.
Our Price £65.00
Our top-of-the range chocolate tower is a soaring 50cm tall and features 8 golden gift boxes, each one filled to the brim with a vast amount of chocolates, cookies and other sweet treats.
Our Price £49.99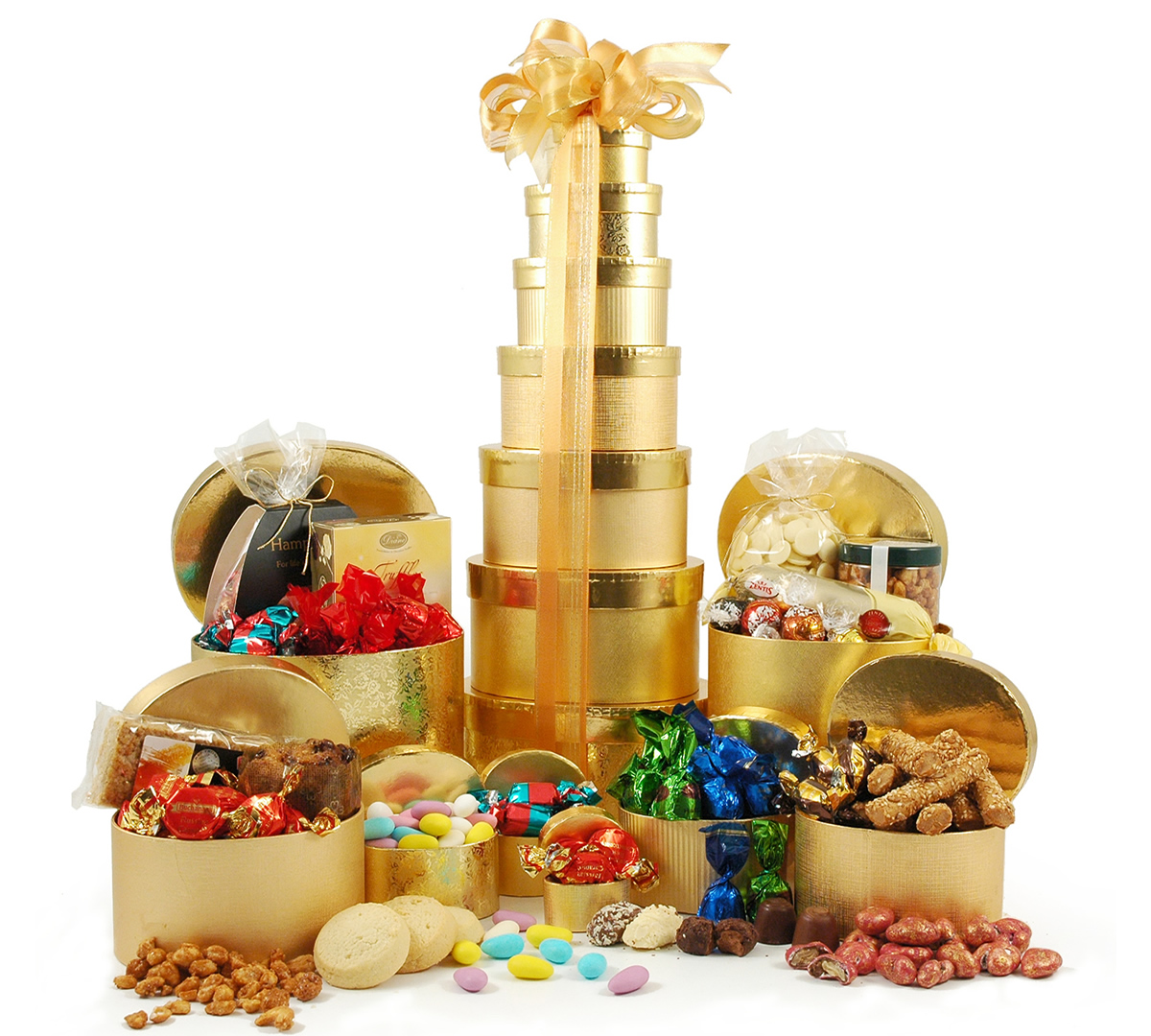 This charming gift contains six carefully chosen treats to entice any cheese & wine lover. The classic blue stilton and fruity Australian merlot are both award winners. And they'll go perfectly with the medal winning thin and crispy oatcakes and the spicy tomato chutney.
Our Price £34.50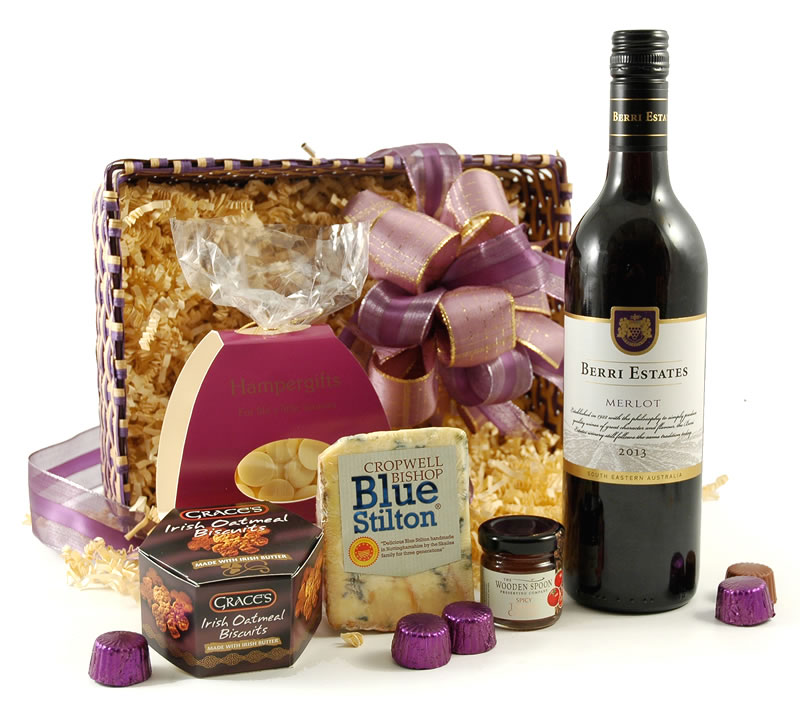 This deep wicker basket is brimming with sweet & savoury tastes to relish. Its centrepiece is a duo of medal winning wines; a velvety merlot from Argentina, and a peachy Italian chardonnay presented in a stunning milk-glass finished bottle.
Our Price £87.50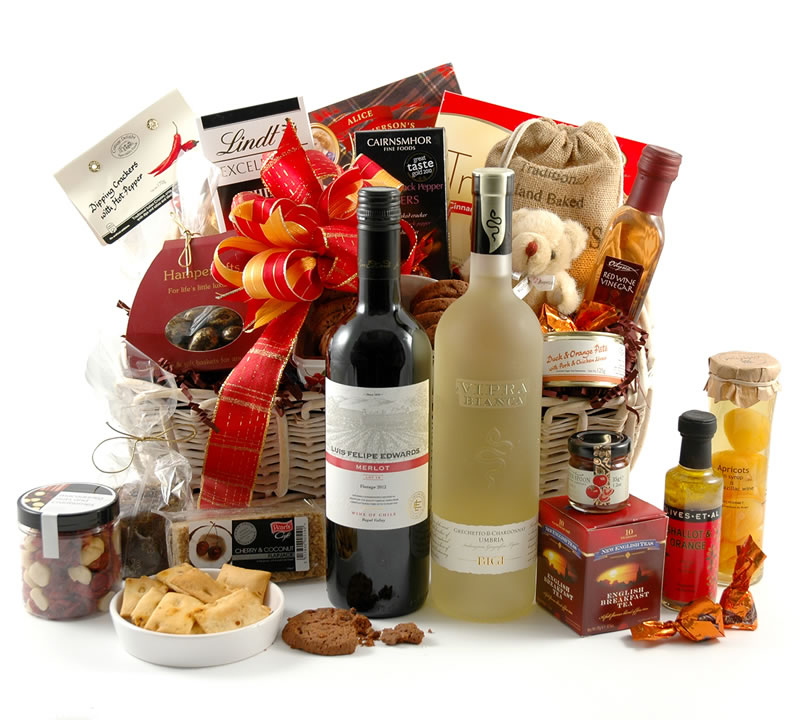 Featuring 20 items in total (including 9 award winning treats) this immense gift tower contains something for everyone. The three large, deep gift boxes have gorgeous print patterns and will make perfect keepsake or storage boxes afterwards.
Our Price £130.00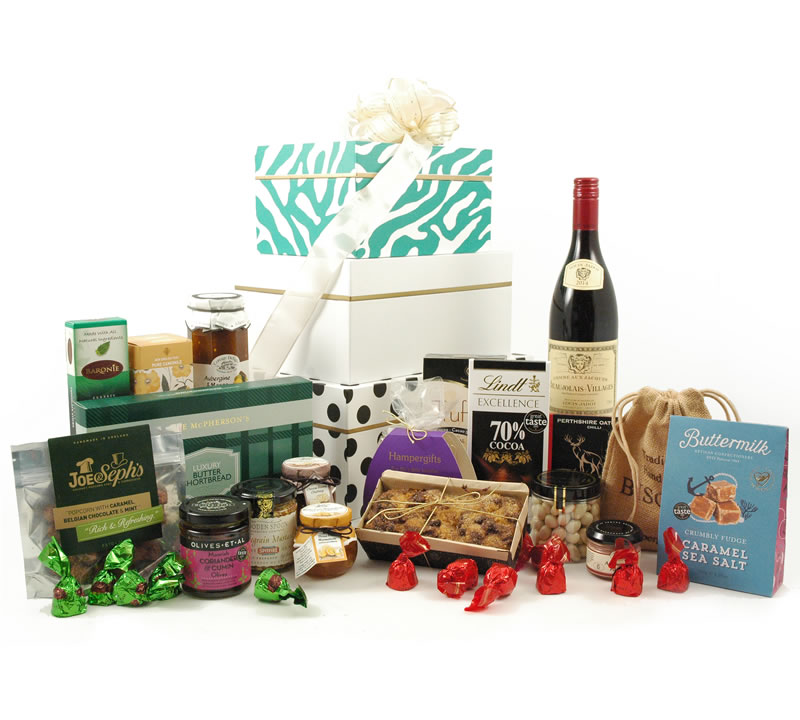 A delectable gift basket from the masters of chocolate creation. This Belgian & Swiss chocolate basket contains a mouth watering collection of white, dark & milk chocolate pralines and truffles.
Our Price £43.50