---
Soft blushes of strawberry pink and creamy white weave through these gorgeous blossoms. With scented oriental Lily, pretty Roses, classic Carnations, delicate Gypsophila and cute Chrysanthemums this pretty bouquet will definitely be the most popular item on the menu.
Was £24.99
Now £19.99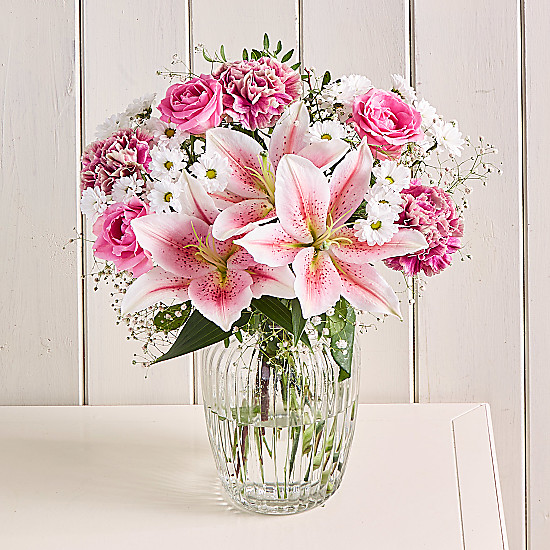 Like a rainbow in bouquet form, this brilliantly bright and bold floral collection is fantastically mesmerising. The brilliant yellow Lilies contrast amazingly with blue scented Freesias, hot pink and kermit green Chrysanthemums and audacious orange Roses. A super bouquet, guaranteed to cheer anyone's day.
Was £24.99
Now £19.99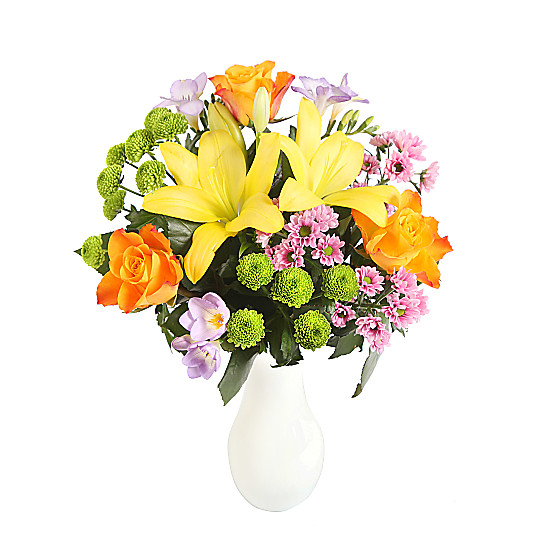 Is there a recipe for the perfect smile? We think our researchers have come pretty close: take a handful of precious pink gerbera daisies, stir in a dash of alstromeria blooms, add a sprinkling of daisy and finish with a swirl of roses. (Note: The real secret of this smile is that you'll be sure to get one in return!)
Was £39.99
Now £29.99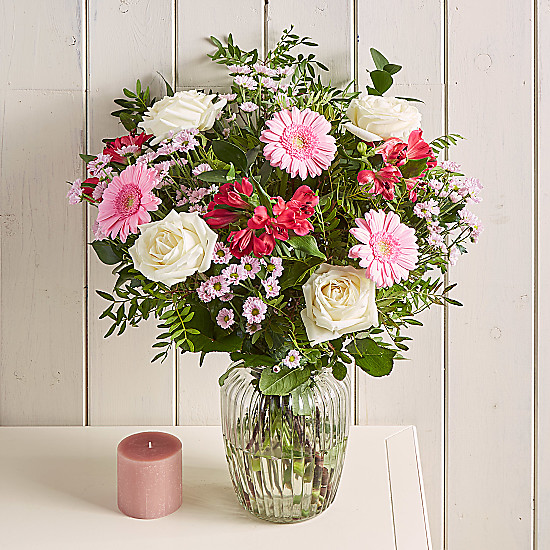 Mon Dieu! Rouge Roses.. aromatic Lily.. blushing pink Carnations.. irresistible romantic appeal... there can be no doubt mon ami! This is the work of the Scarlett Pimpernel......
Was £39.99
Now £29.99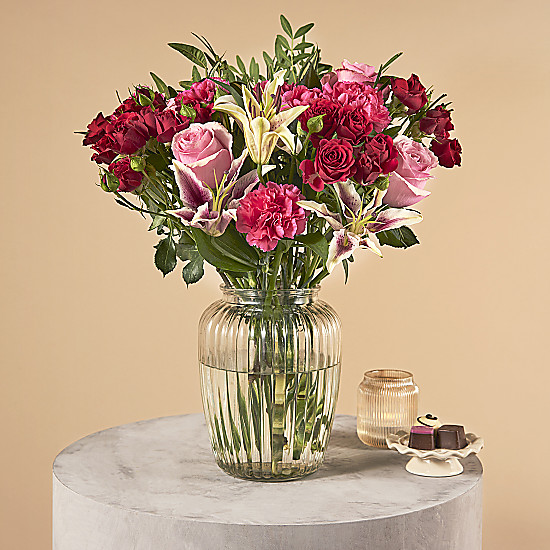 Innocent white blooms represent a love so pure that it burns like white fire in the soul. Beautiful Roses, delicate Gypsophila, exquisite Lisianthus and wonderfully scented Freesia are arranged together in perfect harmony and presented in a stylish gift bag.
Was £39.99
Now £34.99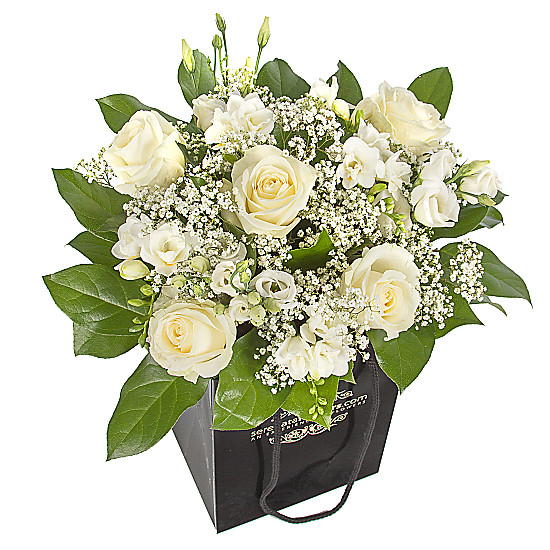 Say those three words she's been waiting to hear: Dozen. Red. Roses. The classic romantic gesture will make your intentions clear.
Was £29.99
Now £19.99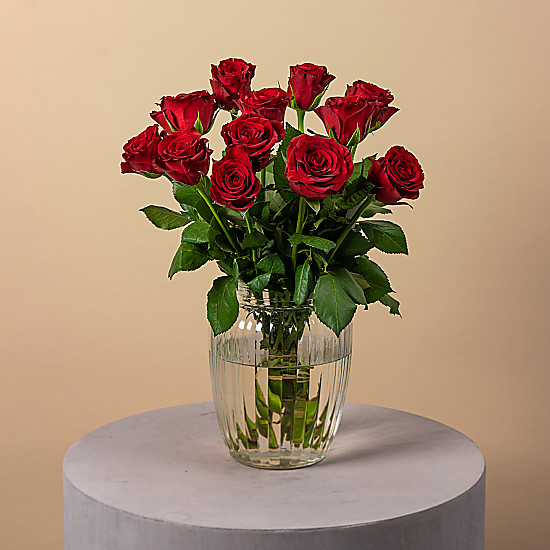 Take a stroll through a mystic wonderland of brandy roses hiding away from fairy freesias and making their way through the forest of purple lisianthus.
Was £39.99
Now £34.99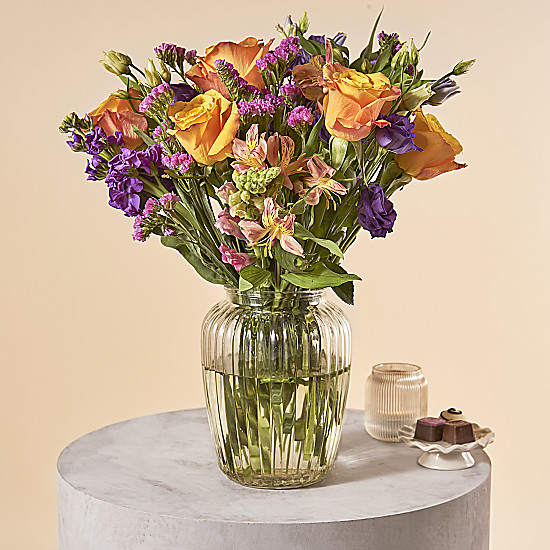 Inspired by fields of golden wheat catching hazy summer sunlight this pretty bouquet with white and yellow flowers mixed with real wheat brings the essence of summer into any home
Was £24.99
Now £19.99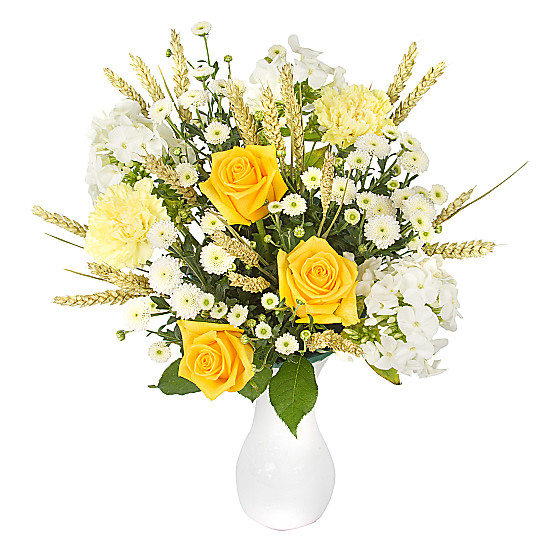 Everyone loves a good pudding it's where all the best food is, so we've created this beautiful arrangement with all the best things we could think of... Pretty pink roses, speciality Carnations, gracefully scented Freesia and delicate Waxflower. So make sure you have a bit of room left over for some Raspberry Ripple!
Was £34.99
Now £29.99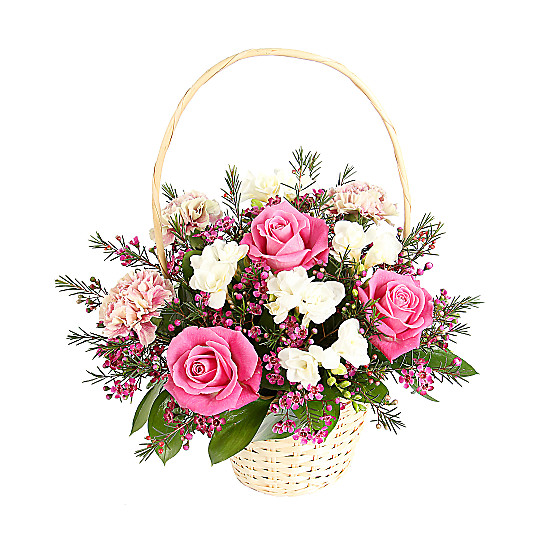 Immersed in ethereal mythology the name Ianthe means purple flower, and the swathes of deep purple Lisianthus petals, Trachelium and Veronica are brought together with the purest white Roses in this magical bouquet.
Was £39.99
Now £29.99