---
Bestsellers At Hampergifts.co.uk!
We're proud to offer a range of hampers with a difference. While we do create some superb traditional lidded hampers, the majority of our hampers are presented in open baskets and hand tied with ribbon. Our food hampers and gift towers combine original packaging with first-class food & drink.
Our top-of-the range chocolate tower is a soaring 50cm tall and features 8 golden gift boxes, each one filled to the brim with a vast amount of chocolates, cookies and other sweet treats.
Our Price £49.99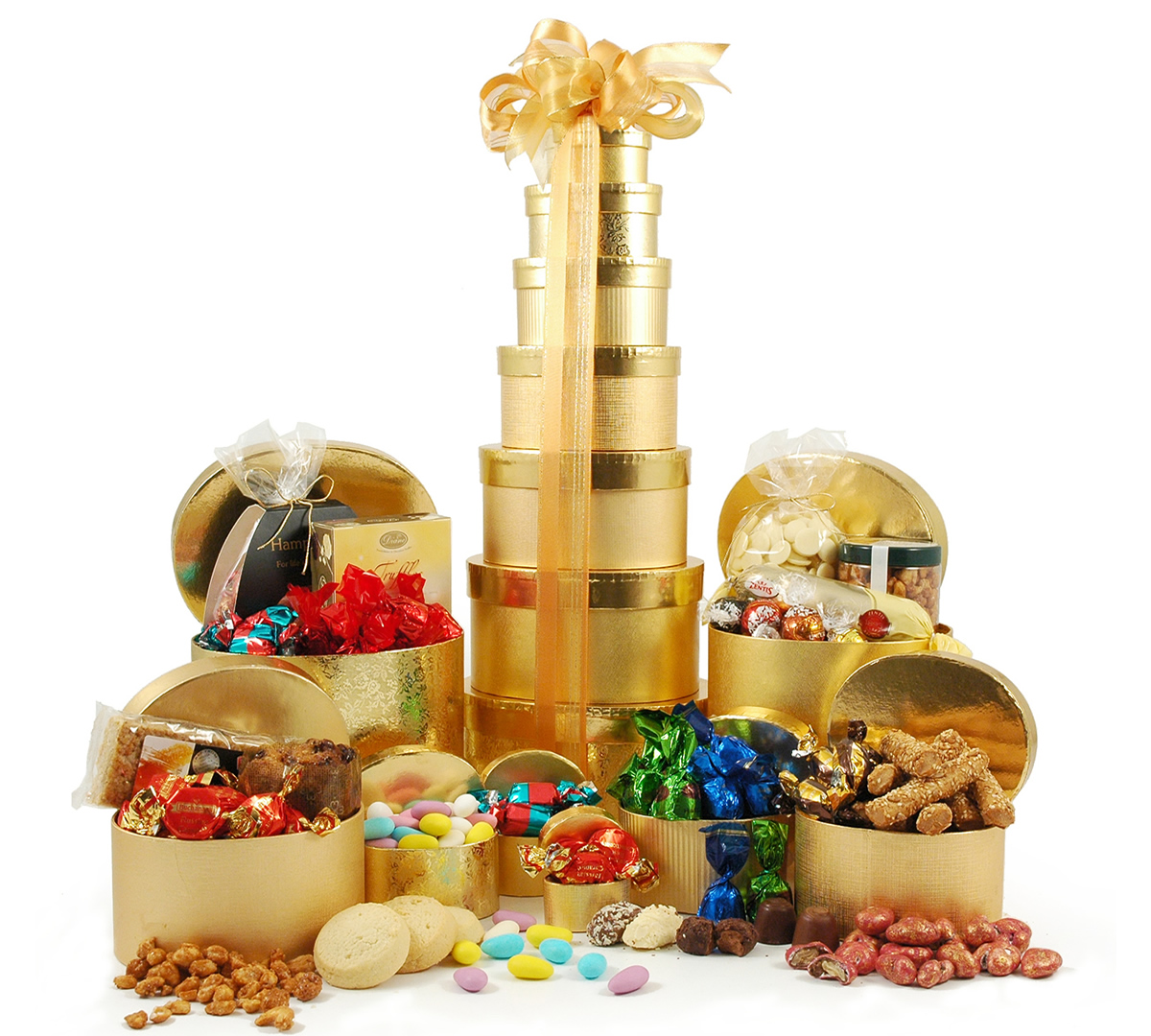 If neither the Ardennes pâté nor the mouth-watering sugar-infused Cherries tempt your palate, you're bound to be won over by the award-winning Rosé from the south of France - a delightful pink-hued wine, presented in a stunning curvaceous bottle.
Our Price £62.99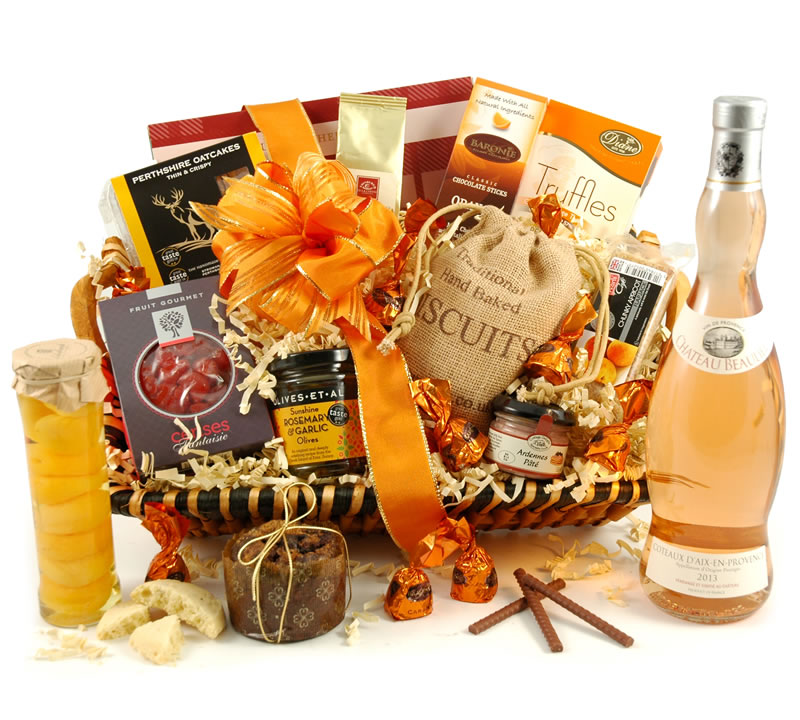 This charming gift contains six carefully chosen treats to entice any cheese & wine lover.
Our Price £34.50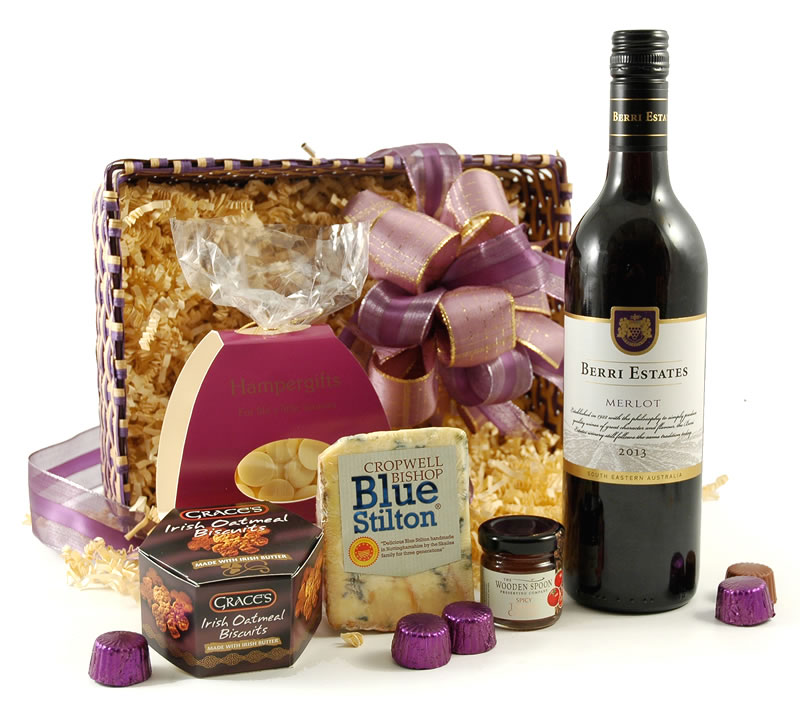 This beautiful chocolate hamper contains a mix of well-known and boutique chocolate treats.
Our Price £26.99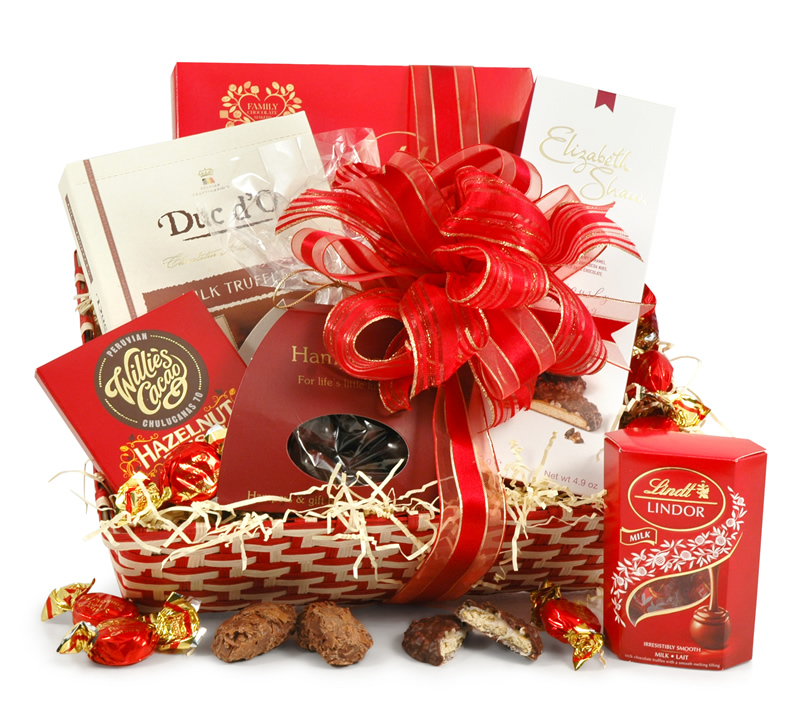 Standing at a whopping 73cm this is by far the tallest tower in our range.
Our Price £85.00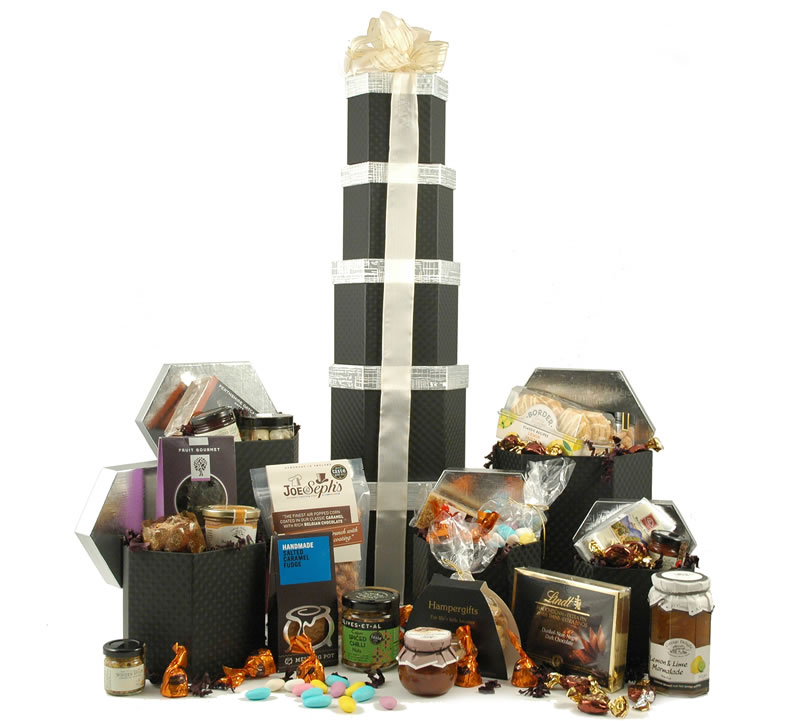 This deep wicker basket is brimming with sweet & savoury tastes to relish.
Our Price £87.50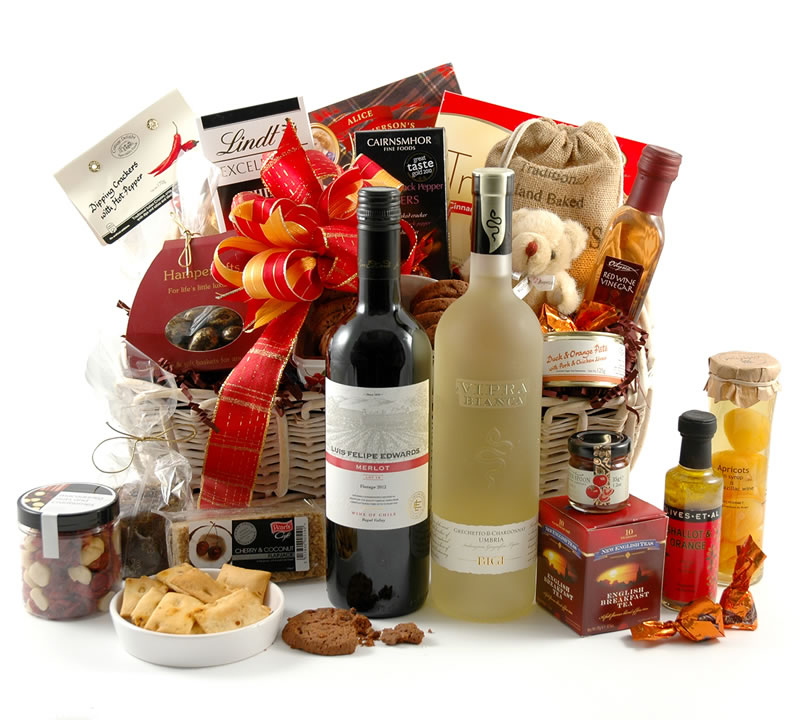 Simply a classic, this Port & Stilton hamper is a cut above the norm.
Our Price £49.99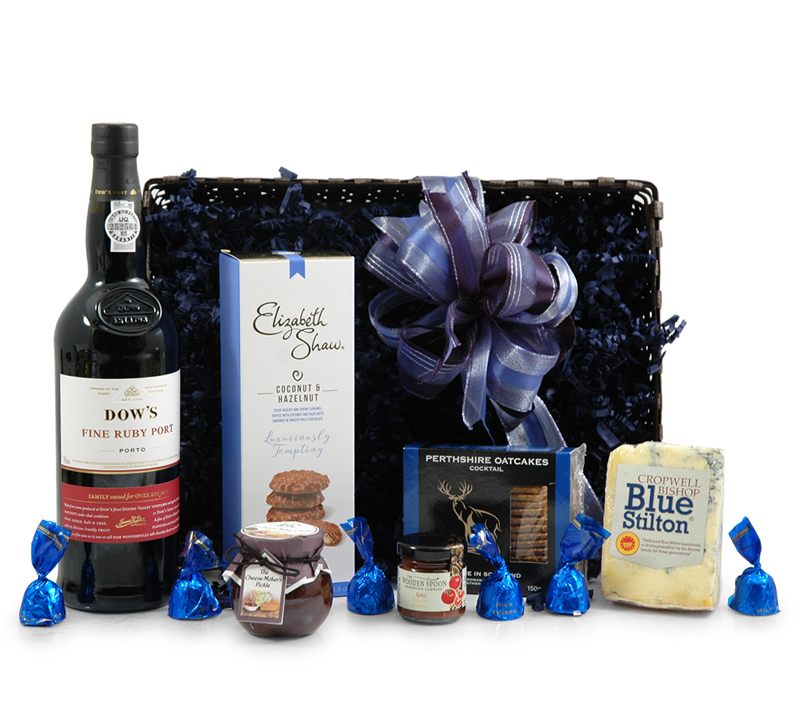 Featuring 20 items in total (including 9 award winning treats) this immense gift tower contains something for everyone.
Was £130.00
Now £104.00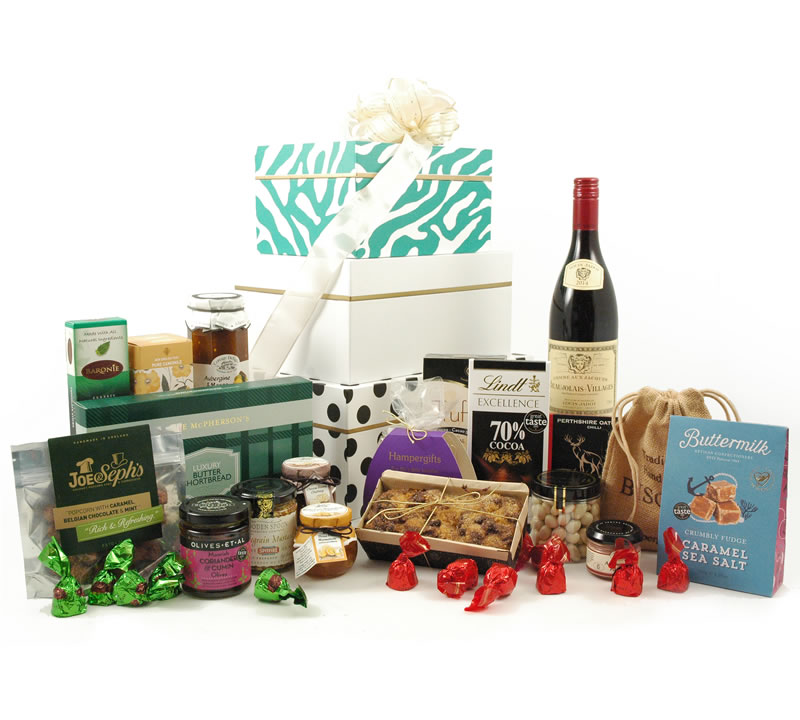 This sublime food & drink hamper is overflowing with four bottles of wine - each one an award winning treat - plus a vast selection of sweet and savoury delights.
Our Price £125.00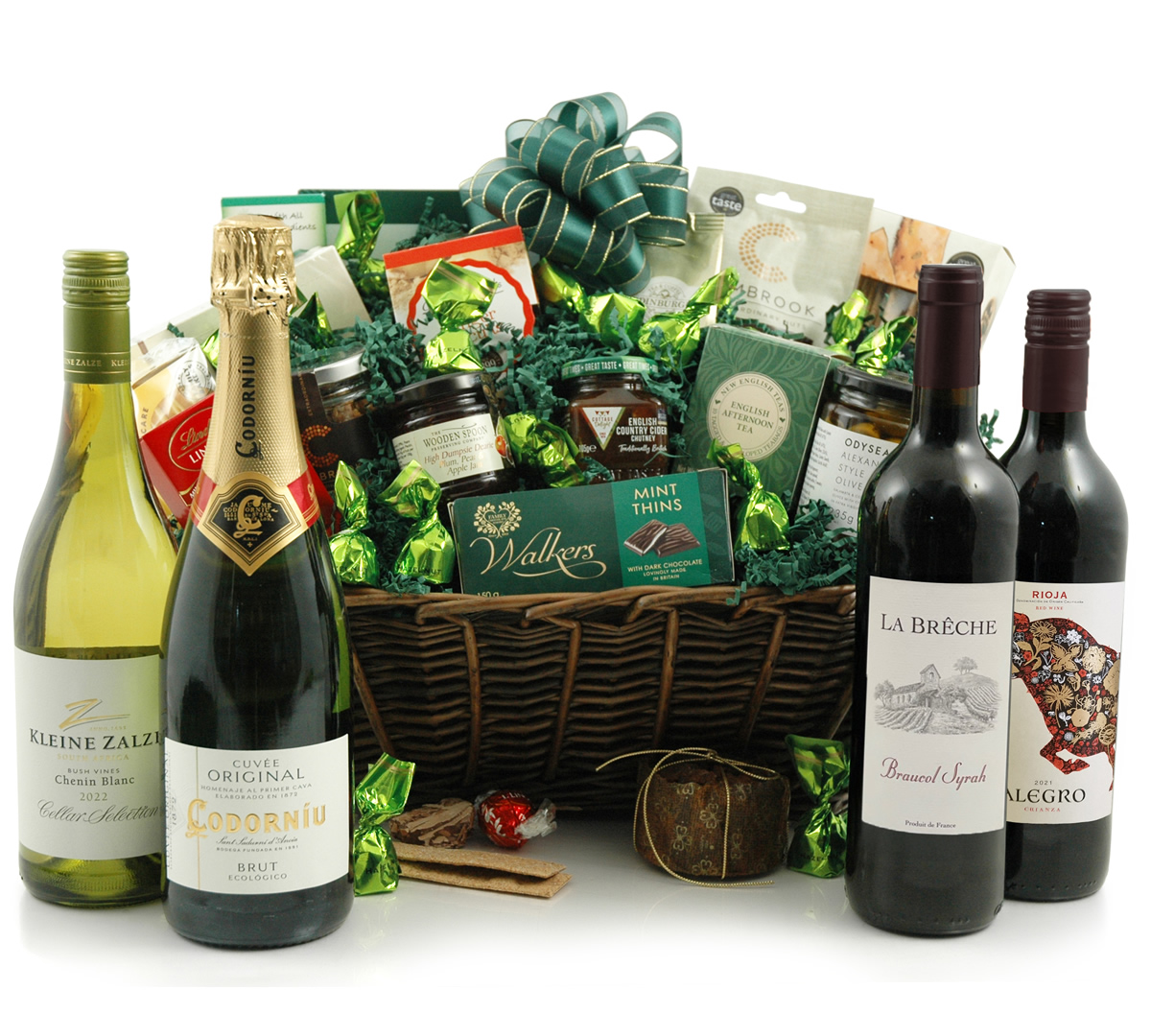 A delectable gift basket from the masters of chocolate creation.
Our Price £43.50