---
Bestsellers From Hampergifts.co.uk
If you're looking for the perfect hamper Hampergifts.co.uk are here to help you! Take a look at out Top10 bestselling hampers & gifts or visit us to discover the full range. Now save 5% On All Orders when you enter OCT5HAMP at the checkout!  
If neither the Ardennes pâté nor the mouth-watering sugar-infused Cherries tempt your palate, you're bound to be won over by the award-winning Rosé from the south of France - a delightful pink-hued wine, presented in a stunning curvaceous bottle.
Our Price £60.00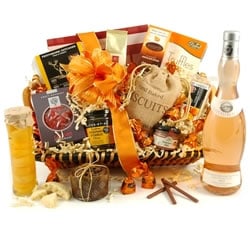 This sublime food & drink hamper is overflowing with four bottles of wine - each one an award winning treat - plus a vast selection of sweet and savoury delights.
Our Price £125.00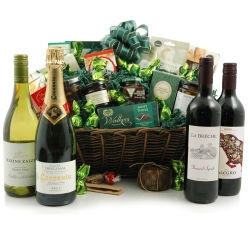 Enriched with extracts of Peruvian Lily, this gorgeous set contains a collection of bath essentials splendidly presented in a three reusable jewellery box trays.
Our Price £49.50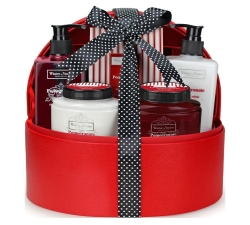 At the heart of our best selling wine hamper is a delicious medal winning Chilean Merlot.
Our Price £37.99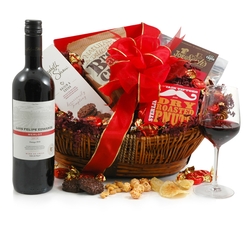 This sumptuous luxury wine & cheese hamper is perfectly suited for any occasion.
Our Price £66.99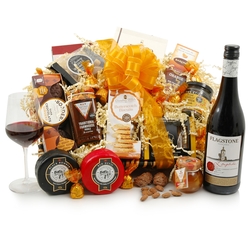 Take a well deserved mid-afternoon break with our Tea & Coffee Break Tower. Presented in five cocoa and sky blue gift boxes, the carefully selected contents are sure to please everyone in the home or office.
Our Price £34.99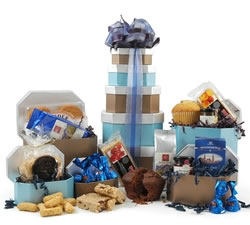 Simply a classic, this Port & Stilton hamper is a cut above the norm. The generously sized Blue Stilton wedge is from the famous Cropwell Bishop creamery.
Our Price £44.50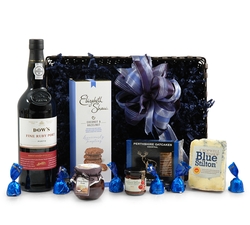 Relax, run a hot bath and let our luxurious Bath themed tower do the rest. This exclusive treat is jam packed with a fantastic selection of scented bath products for the ultimate pampering session.
Our Price £40.00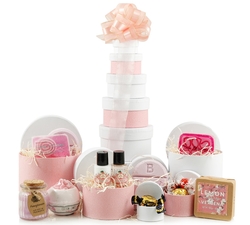 Our top-of-the range chocolate tower is a soaring 50cm tall and features 8 golden gift boxes, each one filled to the brim with a vast amount of chocolates, cookies and other sweet treats. This is pure indulgence on a grand scale!
Our Price £49.99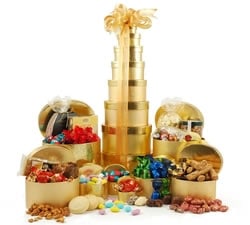 You'll barely be able to lift this superb basket, which is packed to the brim with an incredible selection of food and drink.
Our Price £175.00