Best4ECigs - Offers and Updates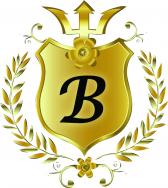 Hi Affiliates,
Just a quick update for you all, Flash Banners are now available at Best4ECigs AW's interface. If you are not yet on Best4ECigs program with Affiliate Window then sign up here.
You can find all creative and links by logging into affiliatewindow.com, viewing Best4ecigs in your merchants and clicking 'Linking Methods'.
Here are 10 great reasons to join us at AW now...
1. We pay 20% commission, which is a very generous commission rate for publishers.
2. Offering "Free Delivery on All UK Orders over £45". No Expiry Date.
3. Special Spring Offer: 10% discount on all the products at Best4ECigs. Offer valid till 2nd May, 2014. For more details, click here.
4. Static and Flash Banners are available for an effective promotion.
5. HTML email creative is available for you to resend to your database.
6. Live and up to date Product feed.
7. Our web phone number has a click-append so affiliate traffic will not see it.
8. Having an average order value of £43.
9. Over 13K web orders annually.
10. Get in touch, if you would like to get involved in any extra exposure.
If any questions at all, please let us know and we will be delighted to assist however we can.
Affiliate Team,
www.Best4ECigs.com
Email: mayank.johri@dpfoc.com
Tags: discount, discount code, discounts, free delivery, gifts, offer, offers, promotion, promotions, special offers, voucher code, voucher codes