---
Best Selling Headphones At Advanced MP3
Shop Our Best Selling Headphones Now At Advanced MP3 With Huge Savings!
Click here to find out more
Stand and deliver
Well, stand but not deliver -you'll need to train your dog to do that bit! The AMP3 Luxury Glass Head Headphones Stand is a stylish headphone stand which will stop you losing your headphones, because if you're not wearing them then your new buddy should have them nestling over his little glass lugs.
Summary
The AMP3 Glass Head Headphone stand wears your headphones when you're not wearing them -meaning you always know where they are!
Features
Stylish Glass Head for storing your headphones on.
Looks great!
Was £29.99
Now £22.50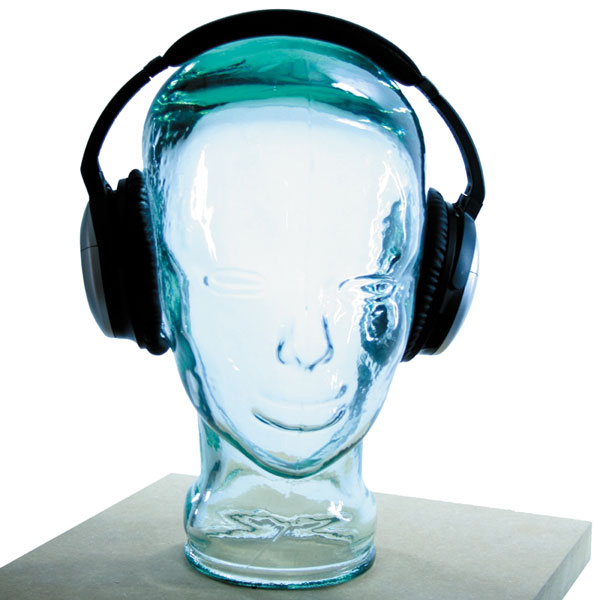 What's Different about the E10?
Think the E10s are just a normal in-ear headphone...Wrong! At this price point the E10s could be perceived as punching in a weight-class lower than they should be. I don't mean they are cheating, they are just doing a damn good job of producing quality for less! These headphones work with all MP3 players, tablets and other audio devices with a 3.5mm audio output.
The details...
Robust build - The in-ear E10 headphone by SoundMagic has been built to last. The strong metallic build of the driver housing looks lush! The design is continued down at the 3.5mm jack end with a strong stress relief to ensure a durable attachment.
Now £36.99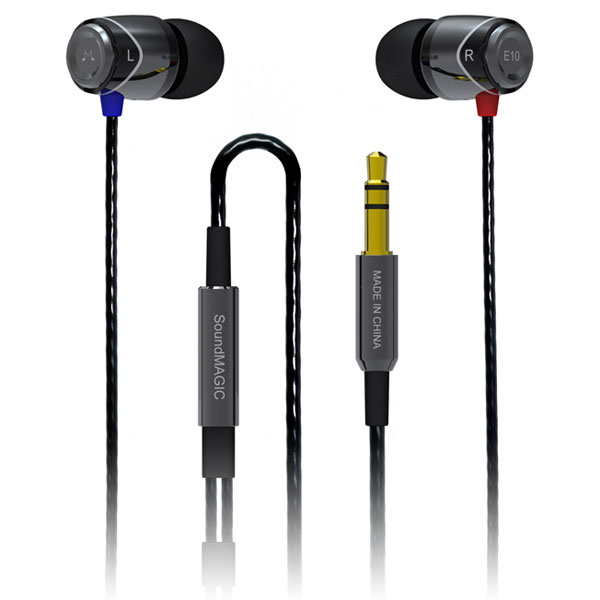 AMP3 Luxury Glass Skull Headphones Stand
The AMP3 Luxury Glass Skull Headphones Stand is a stylish yet scary headphone stand which will stop you losing your headphones, because if you're not wearing them then your new buddy should have them nestling over his little glass ear holes.
Available in a range of colours that should mean you can match your stand to your headphones. These are a seriously cool addition to any room.
Now £24.50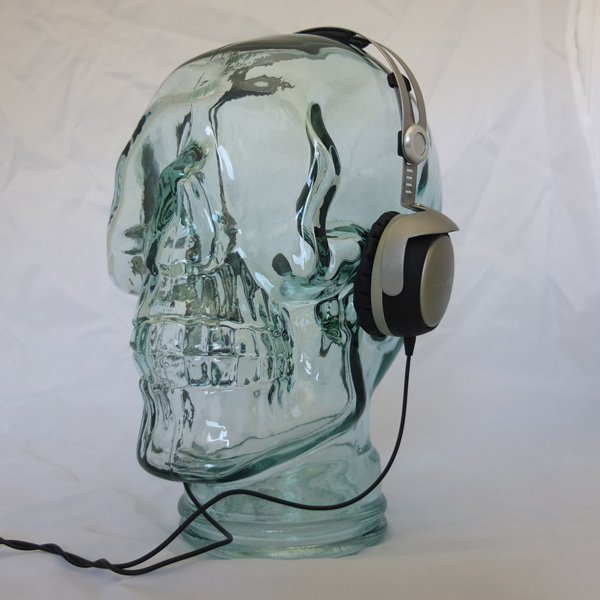 MEElectronics M6 PRO Universal-Fit Noise-Isolating Musician's In-Ear Monitors with Detachable Cables
Designed in collaboration with touring musicians, the M6 PRO is an all-in-one in-ear earphone for stage, gym, and street.
Audio Precision
A new driver with an ultrathin 5µm diaphragm and aluminum voice coil is capable of more precise movement, delivering engaging, dynamic audio with better balance compared to the original M6 earphones. The resulting sound combines deep, yet well-balanced bass, good clarity, and crisp detail reproduction.
Was £44.99
Now £29.99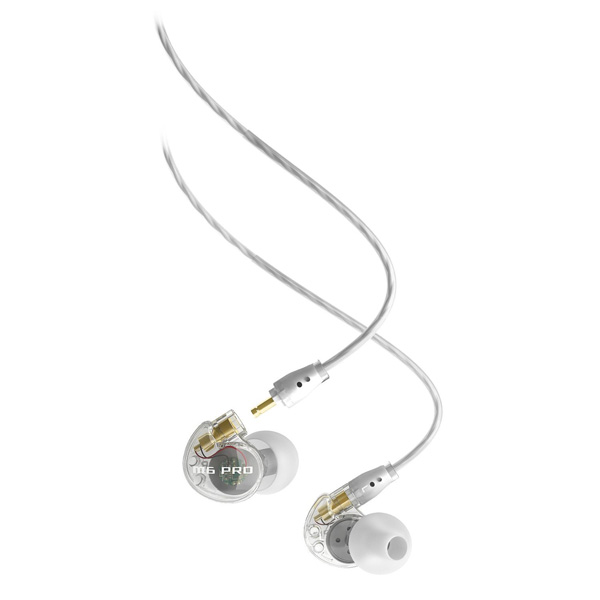 iBasso IT01 Multi-layered Graphene Driver IEM
In pursuit of audio perfection, iBasso have developed the IT01 IEM. Their in-house developed dynamic driver combines three leading technologies that result in an incredible sound:
A customized magnet that efficiently drives the diaphragm, improving resolution, bass, dynamics and speed.
Dual Helmholtz resonator drivers to provide a deep and powerful bass sound that prohibits standing waves and ensures full and natural sound.
A multi layered graphene diaphragm. Graphene is a form of carbon consisting of planar sheets with the atoms arranged in a honeycomb shaped lattice. Graphene has a breaking strength 100 times greater than steel. Of the many benefits from Graphenes ultra thinness, extreme speed and low distortion of sound waves work extremely well for audio reproduction.
Now £89.99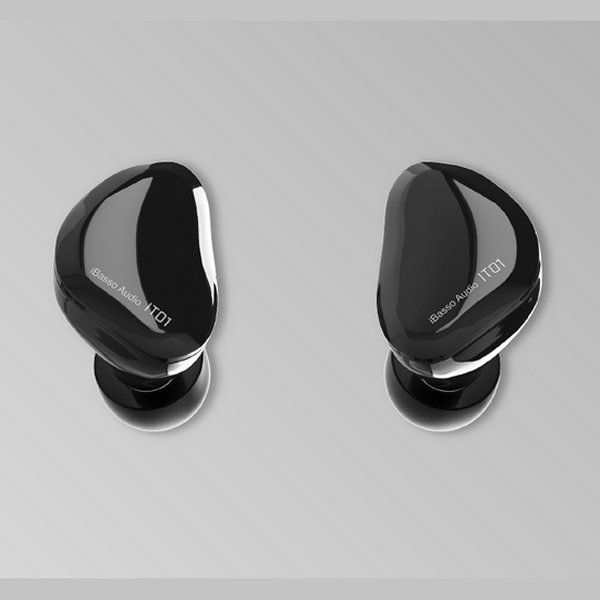 SoundMAGIC ES20 In-Ear Sound Isolating Earphones
Making your music mobile, the E20 isolating earphones from SoundMAGIC with large 13.5mm drivers produce powerful bass and a broad soundstage while the in-ear design provides good isolation and a comfortable listening experience.
Details
Inside the sheath of the cord a twisted cable ensures a tangle-free listening experience. SoundMAGIC's ES20 is made with a bonded plastic housing, extended flexible strain relief and a tangle-free cord which terminates with a gold-plated 3.5mm jack. It comes with a storage pouch and three pairs of silicone ear tips in small, medium and large.
Summary
The ES20 use a radial design which has a comfortable fit in your ear. The sound is heavy on bass, with good mids and highs, suitable for most types of bass heavy music.
Now £22.00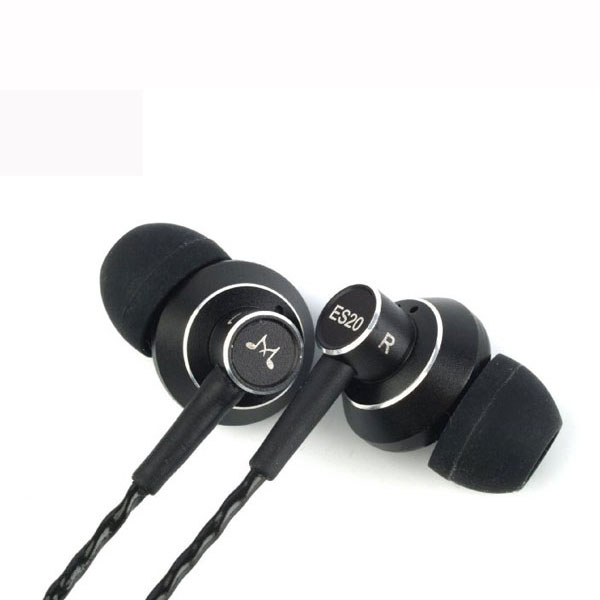 LCD2 Classic Open Circumaural Headphones
Since its release in 2009, Audeze's original LCD2 headphone has been an industry favorite amongst passionate listeners everywhere.
Audeze proudly presents a new take on our classic LCD2 design. The new LCD2 Classic headphone comes with a lightweight suspension headband, special crystal-infused nylon rings, remodeled audio jacks, and features the warm sound signature of the original LCD2 driver. Made right here in our Southern California facility.
Now £599.00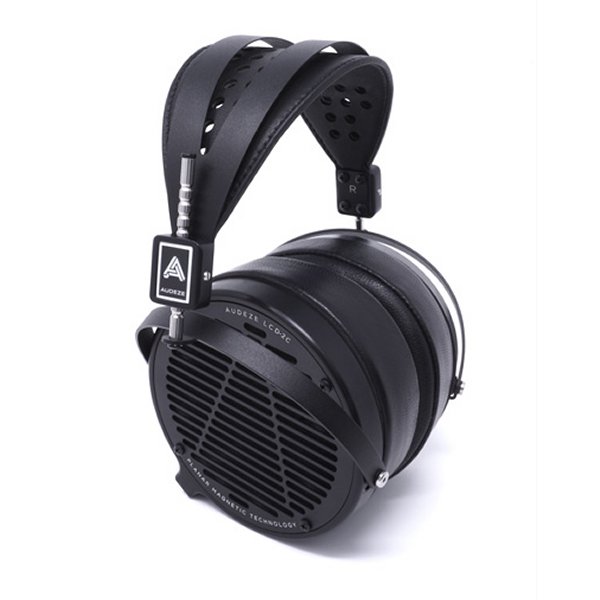 SoundMAGIC E80 In-Ear Isolating Earphones
With the goal of offering audiophile sound quality to everyone SoundMAGIC has created the E80 earphones. High-definition transducers convey precise sound with well defined bass and composed stereo separation and allow the E80 to offer a genuine representation of music. Listening with the E80 opens up the world of high end Hi-FI quality sound that never sounds boosted or enhanced with a neutral and poised sound stage.
Now £64.99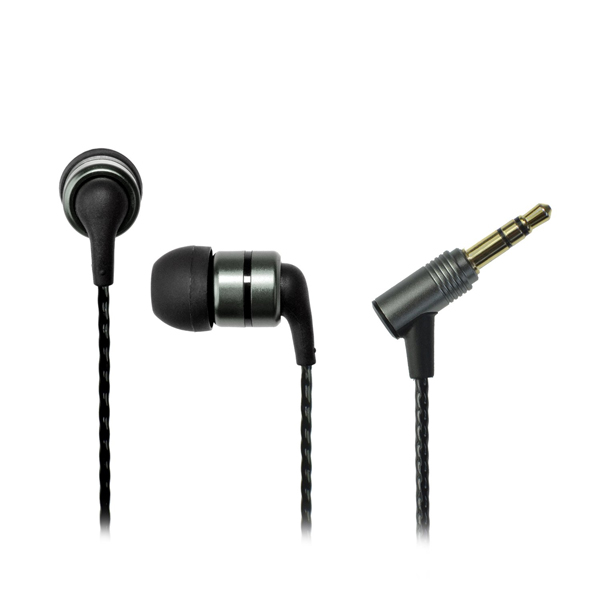 FiiO F3 Dynamic In Ear Earphones - The IEM for a colorful life!
Graphene Driver Diaphragm
The F3 utilizes a cutting edge graphene driver diaphragm, which is extremely strong and has excellent conductivity. Due to its properties, a graphene driver diaphragm can faithfully reproduce your music, giving a clean, rich, high fidelity sound.
Now £20.99