---
Best Selling Hampers At Hampergifts.co.uk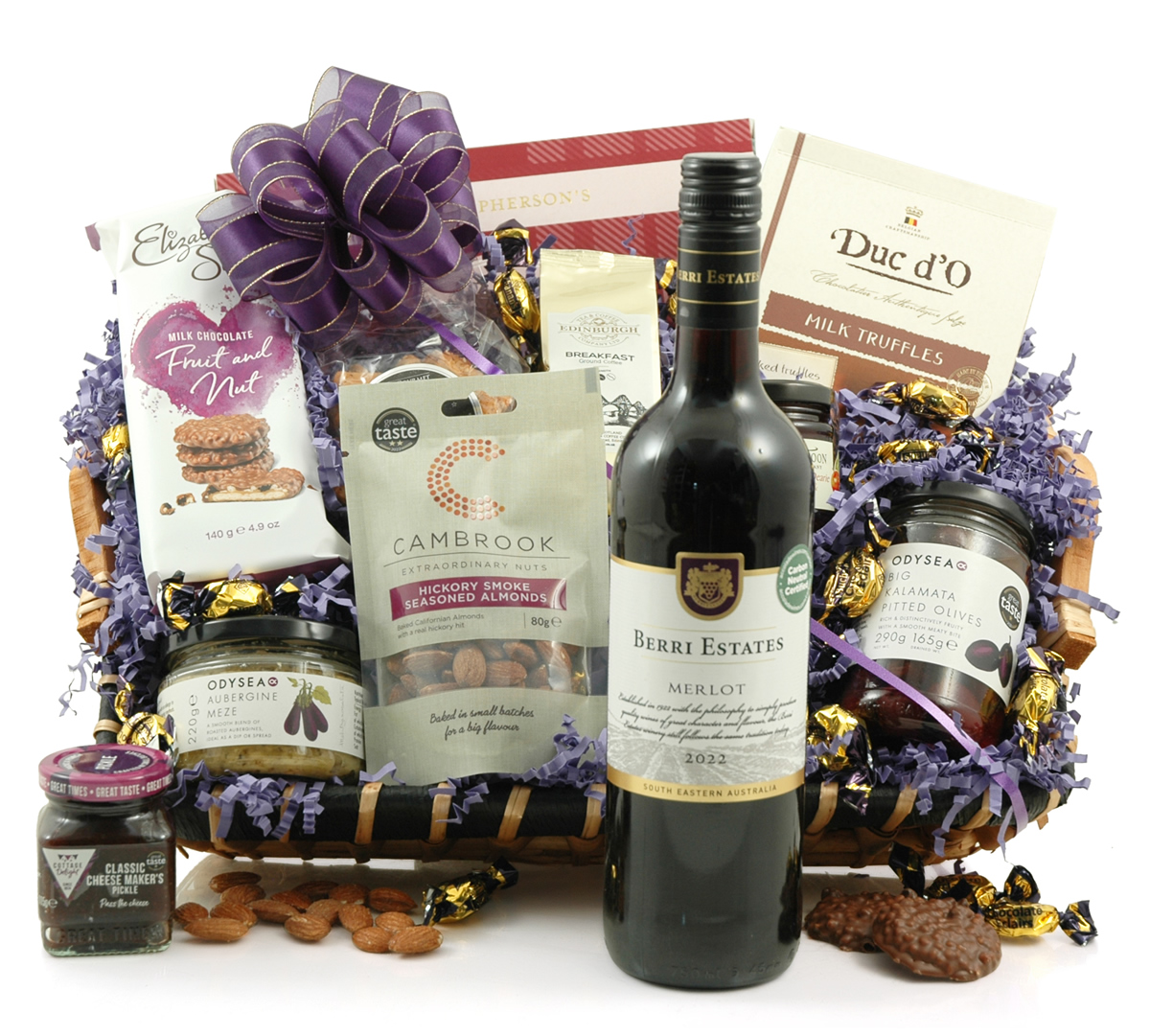 Shop our range of bestselling hampers at Hampergifts. We have hampers for all occasions and to suit all needs, so you're sure to find something for everyone. Shop the full collection here.
Don't forget you can also get 7% off all orders when you use code 'HAMP7' at checkout. Code expires 29th September 2019.
A classic combination, this Port & Stilton hamper is a cut above the norm. The award-winning Blue Stilton wedge is from the famous Cropwell Bishop creamery.
Our Price £49.99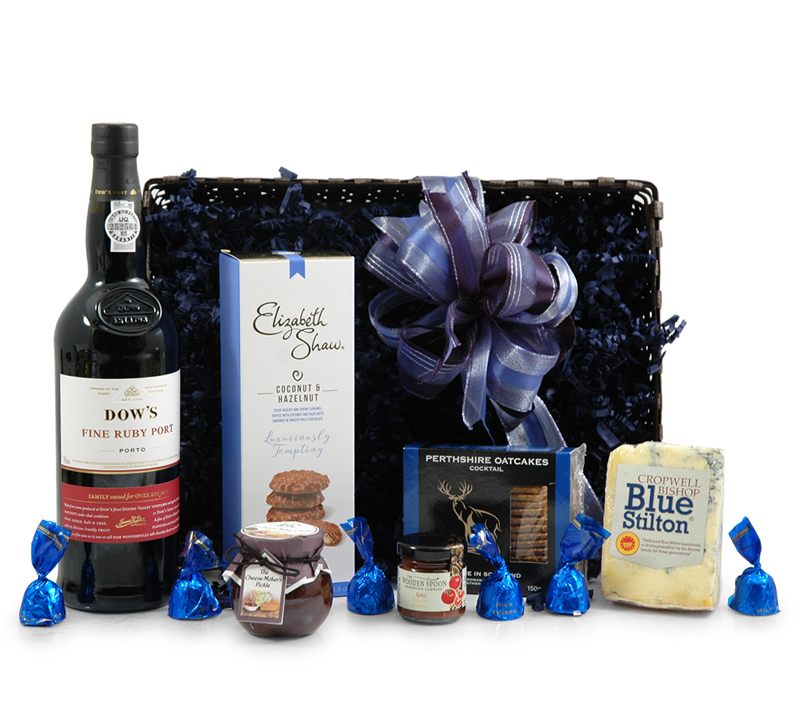 Taste food and drink from around the world with this divine hamper. A perfect present for anyone who appreciates New World wines, its centrepiece is a bottle of delicious red wine from the vineyards of South Australia.
Our Price £55.00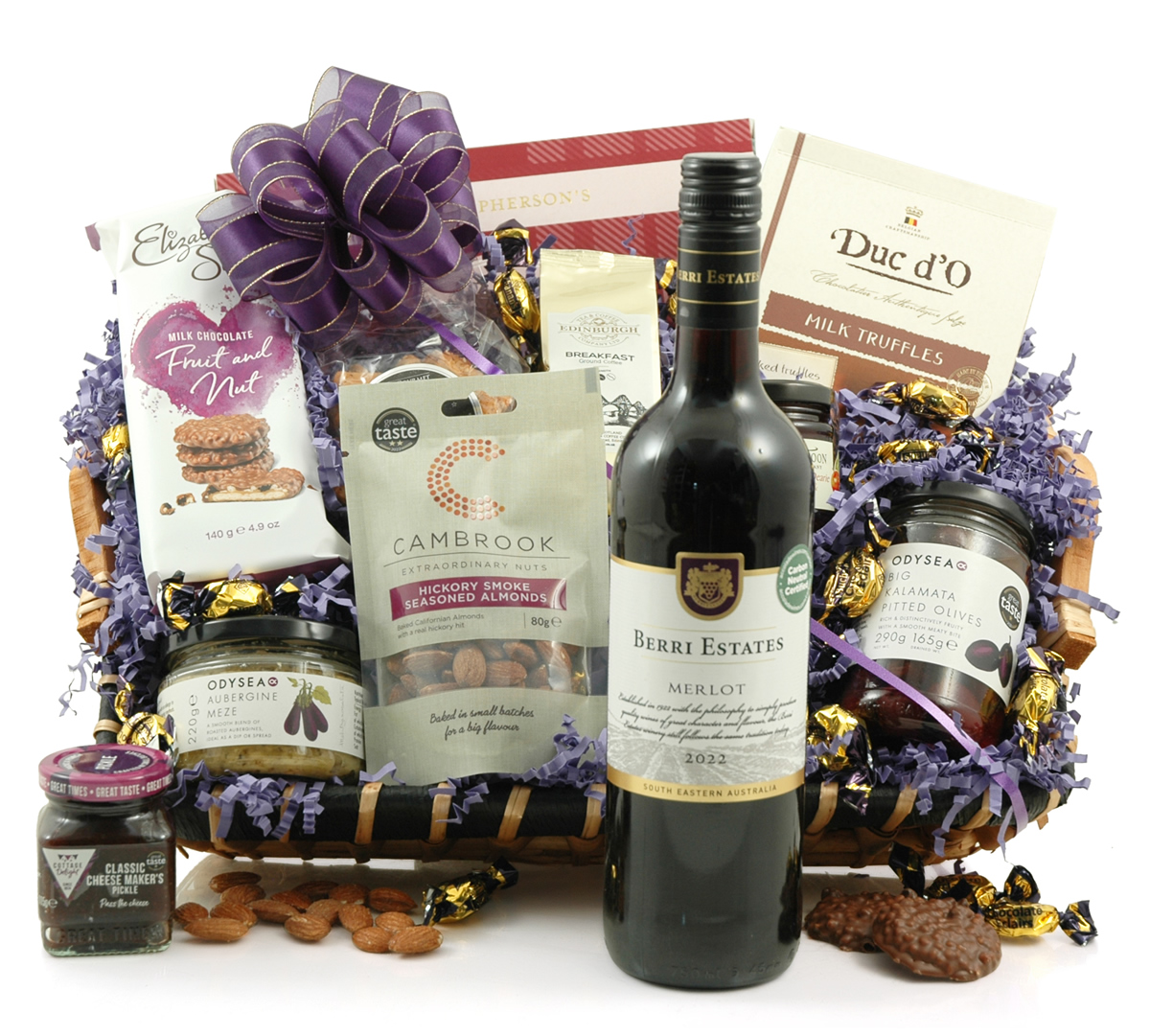 Featuring 21 items in total (including 9 award winning treats) this immense gift tower contains something for everyone.
Was £130.00
Now £117.00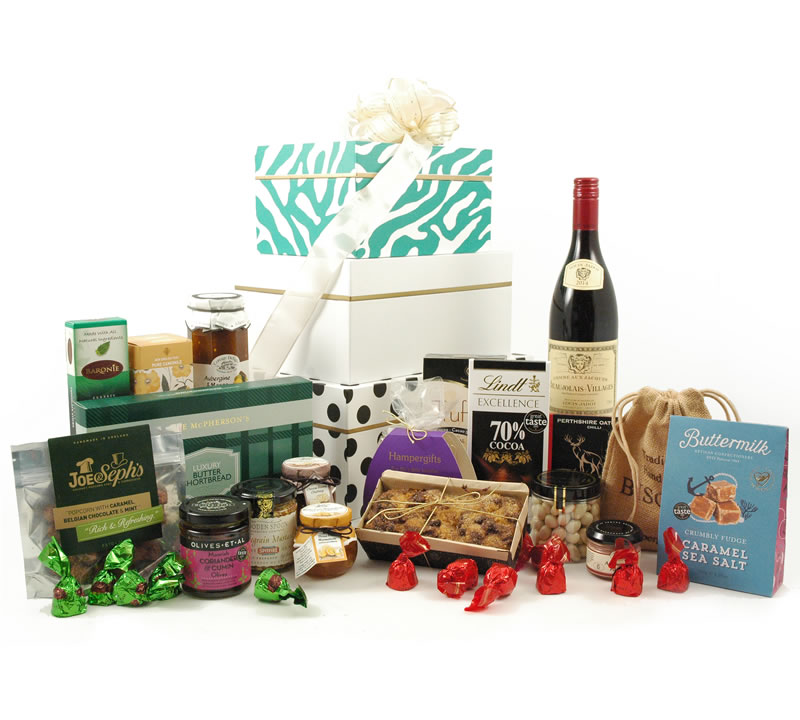 Our top-of-the range chocolate tower is a soaring 50cm tall and features 8 golden gift boxes, each one filled to the brim with a vast amount of chocolates, cookies and other sweet treats.
Our Price £53.50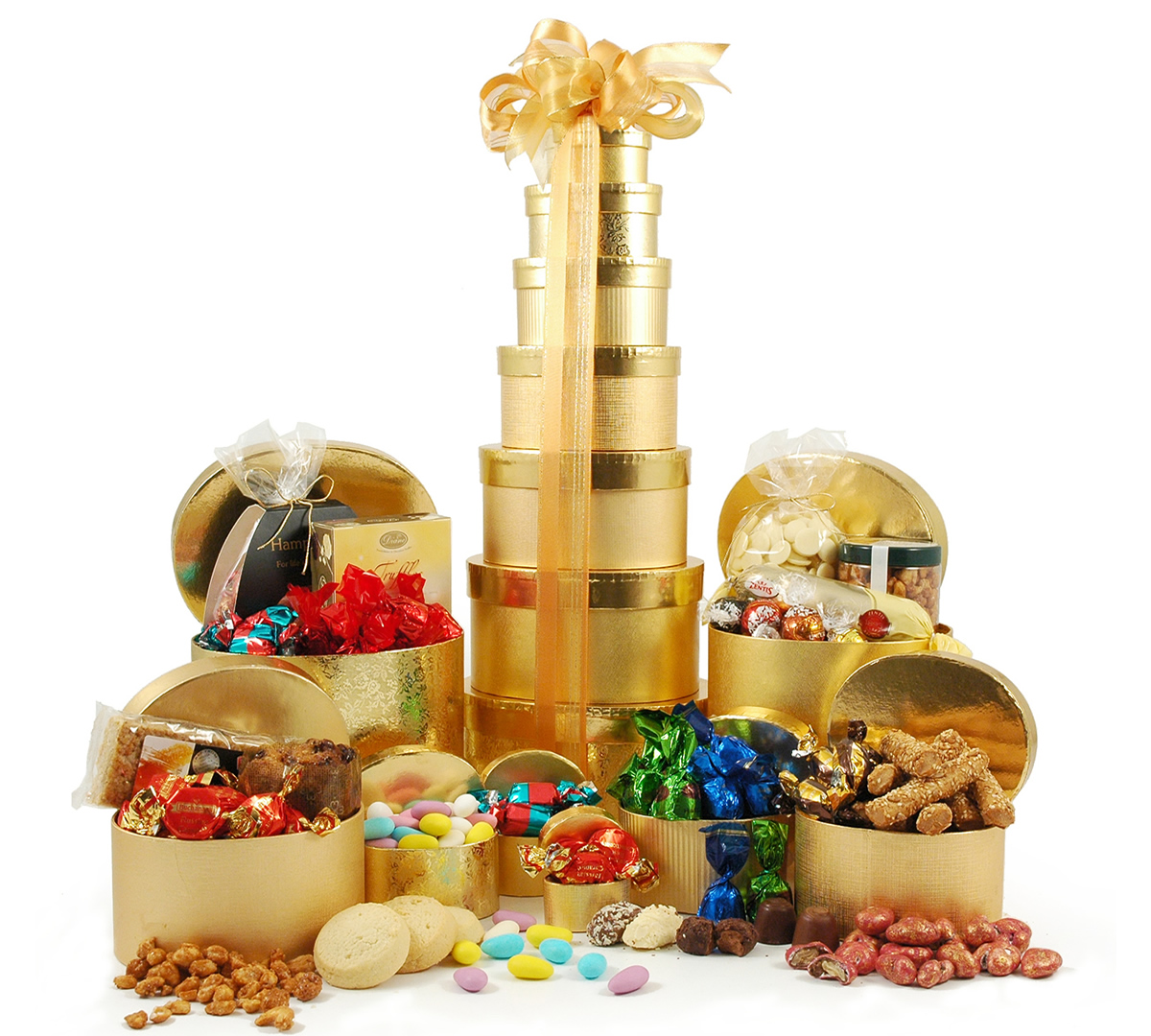 Celebrate a milestone occasion with this impressive gin hamper. The award-winning Tanqueray No. Ten gin will impress even the most seasoned gin aficionado.
Our Price £90.00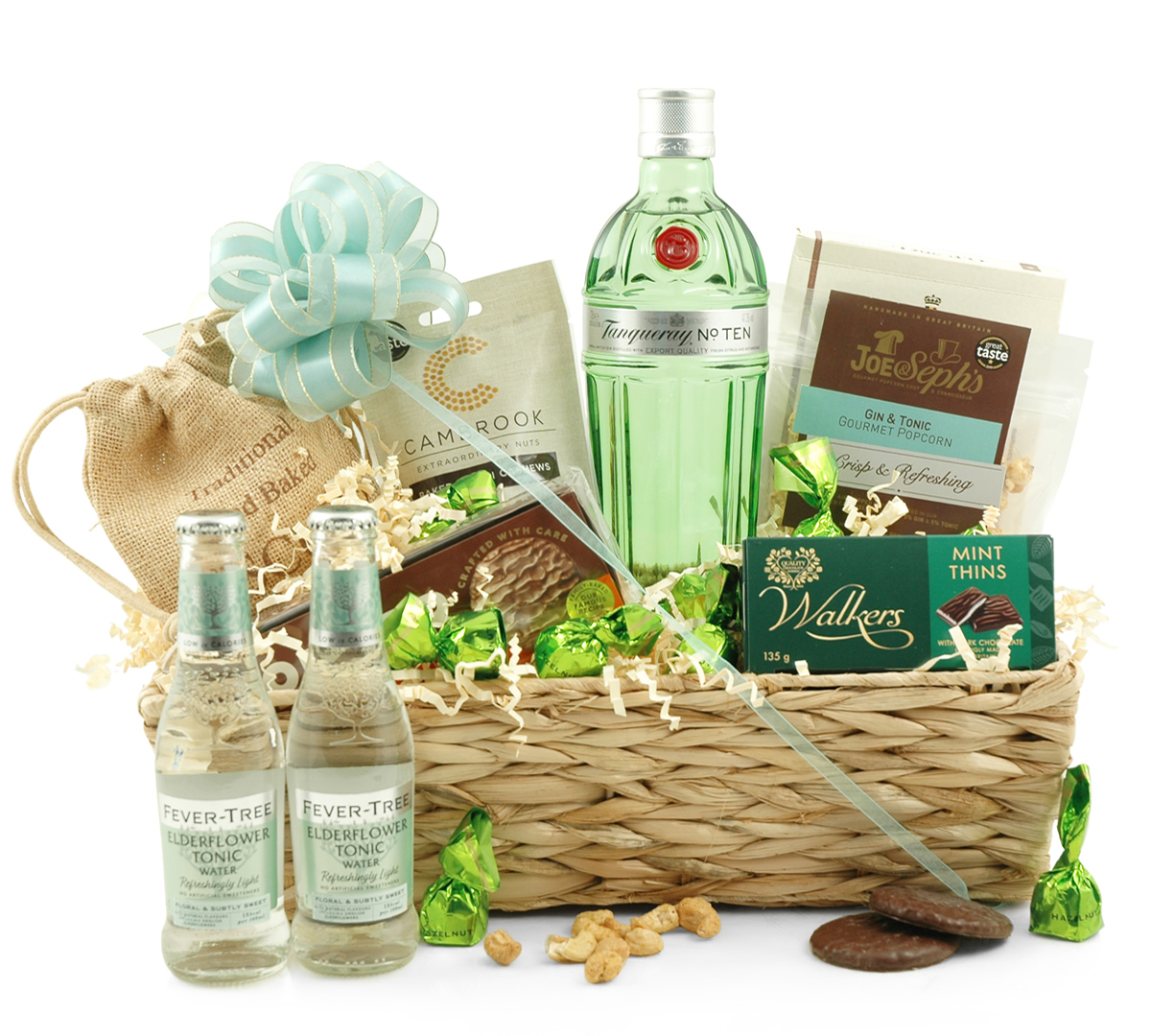 Relax, run a hot bath and let our luxurious Bath themed tower do the rest. This exclusive treat is jam packed with a fantastic selection of scented bath products for the ultimate pampering session.
Our Price £39.99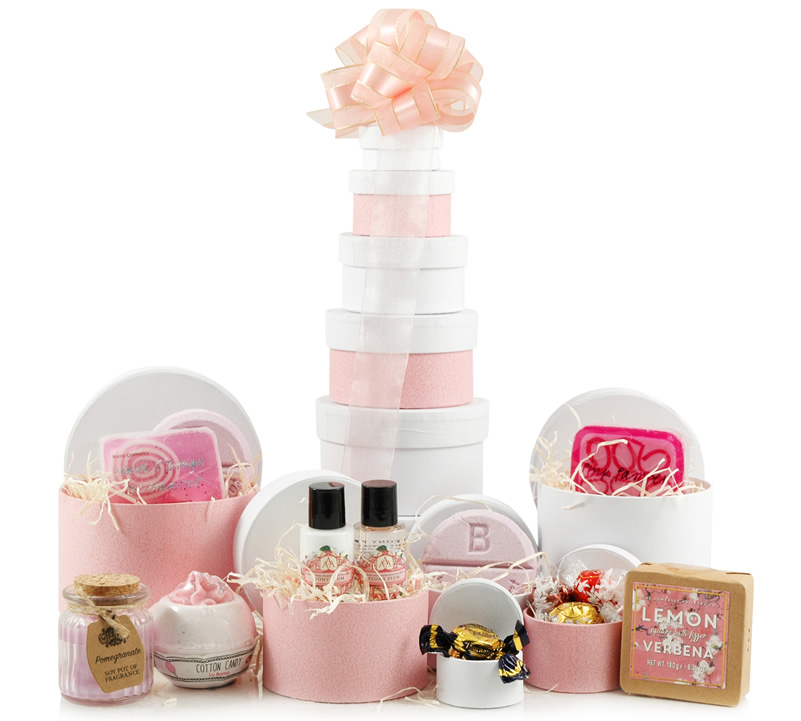 If you're looking for a hamper where every item oozes quality, then this is the one for you. Starring a pair of stunning, medal winning wines to savour; the lucky recipient will love the smooth blended Shiraz-Cabernet from South Africa.
Our Price £79.99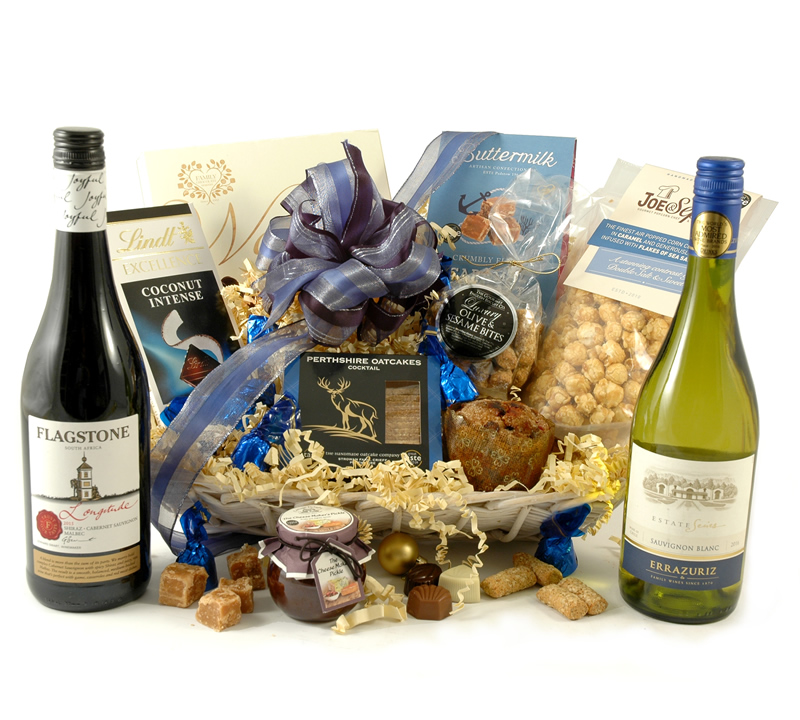 The perfect luxury gift to indulge someone special. With an ideal mix of sweet and savoury treats, it offers something for everyone and celebrates every occasion.
Our Price £95.00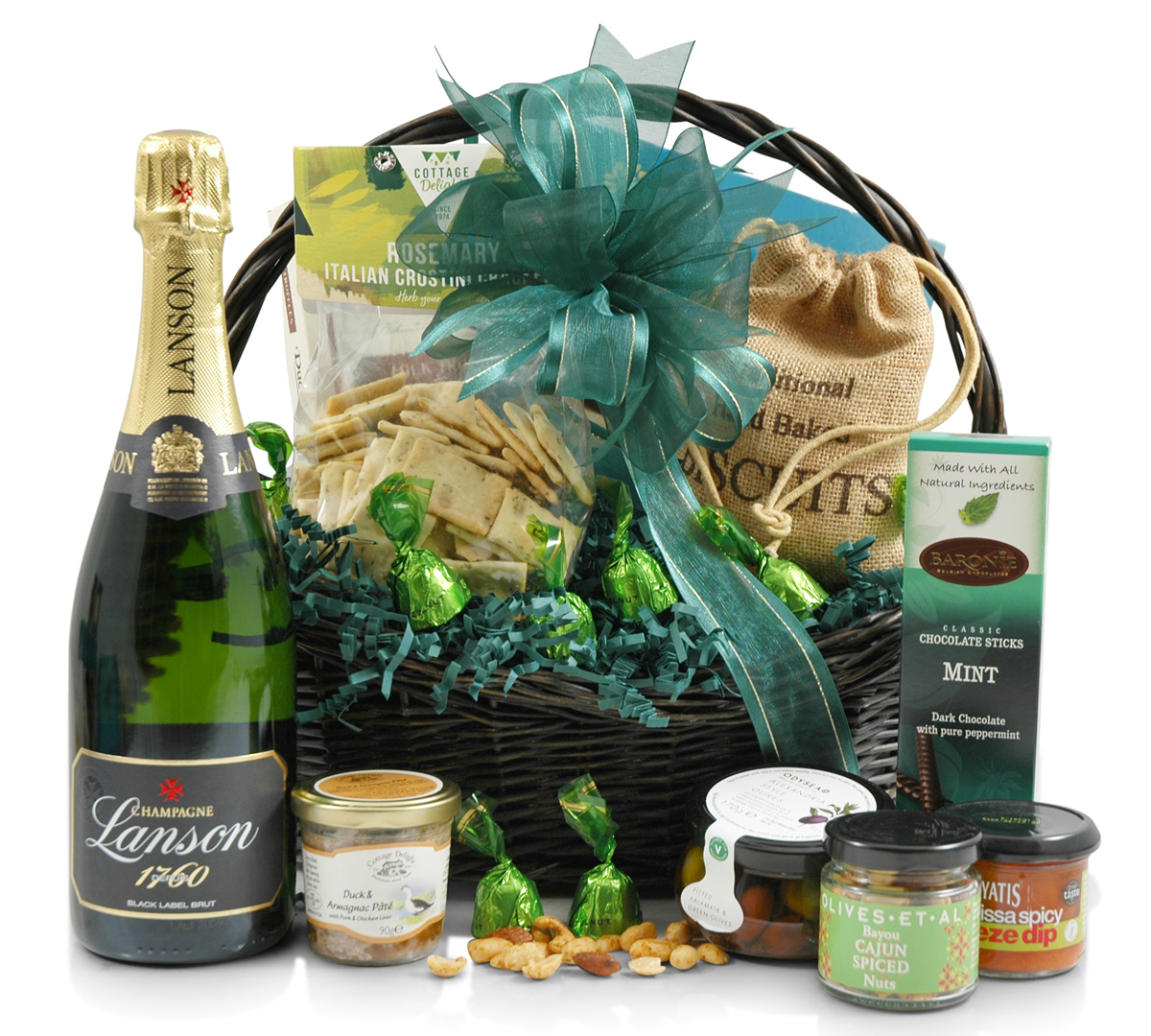 This sumptuous luxury wine & cheese hamper is perfectly suited for any occasion. A pair of classic award-winning cheeses are accompanied by an outstanding South African Merlot and a perfectly picked selection of other delights.

Our Price £66.99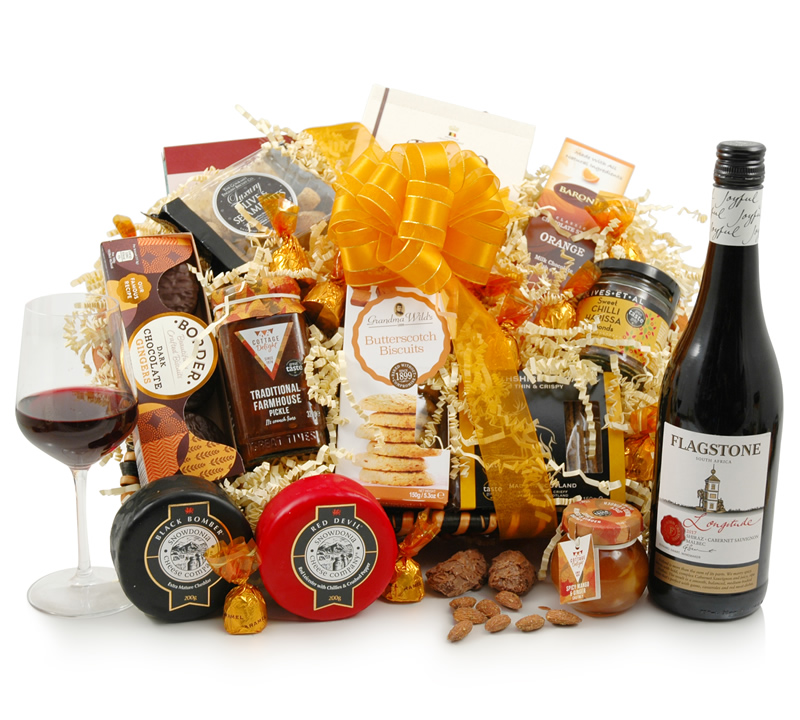 Gin Gold 999.9 is an ultra premium class of French gin, guaranteed to make an impression on any gin devotee. Its stunning presentation is a tribute to a gin made in early 20th century Alsace, rumoured to have originally been stilled in pots made of gold!
Our Price £120.00