---
Best Selling Flowers From Serenata Flowers
The floral hall of fame. Can you smell them? These bouquets made it to our bestselling flowers category thanks to their stunning presentation and amazing value for money. Now it's your turn to pick your favorite one!
Take a moonlight stroll down twilit lanes while silvery starlight dances on lavender freesia and the petals of white roses.

RRP £24.99
Our Price £19.99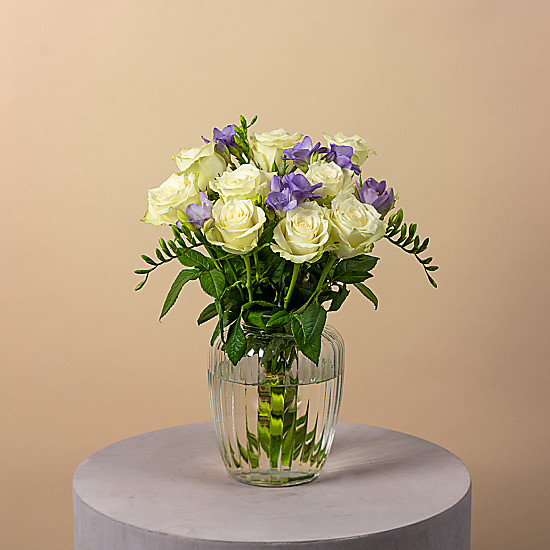 The relaxing serenity of pure white blooms create a glorious sense of peace. The delicate fragrances of Freesia, luxury Roses, Lisianthus, Oriental Lily and Waxflower create an ambience that even the UN would be proud of.

RRP £39.99
Our Price £29.99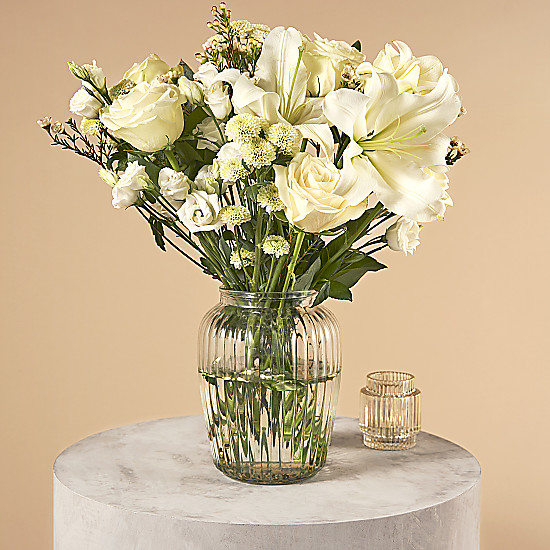 Intriguing hues of pink and purple blooms form an ambience of relaxation and peace. With beautiful Roses, striking Chrysanthemums, exquisite Alstroemeria and delicate Gypsophila this bouquet is a wonderful respite from the trials of everyday life.

RRP £24.99
Our Price £19.99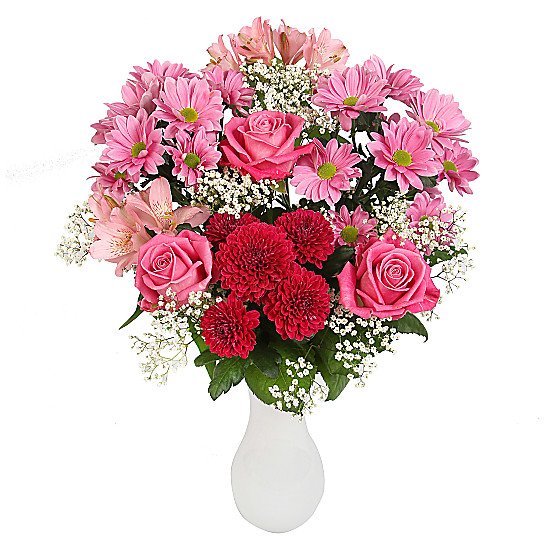 Fresh, funky and floral. Cool lime greens of Carnations, a fizz of Chrysanthemum and a show stopping Avalanche white Rose make a statement this Summer.

Our Price £19.99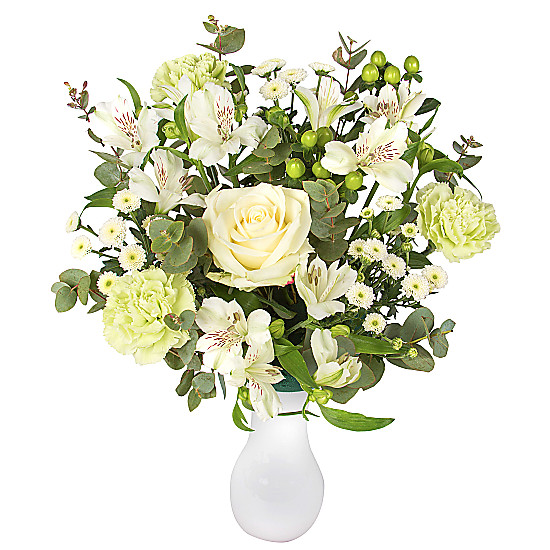 Say those three words she's been waiting to hear: Dozen. Red. Roses. The classic romantic gesture will make your intentions clear.

RRP £29.99
Our Price £19.99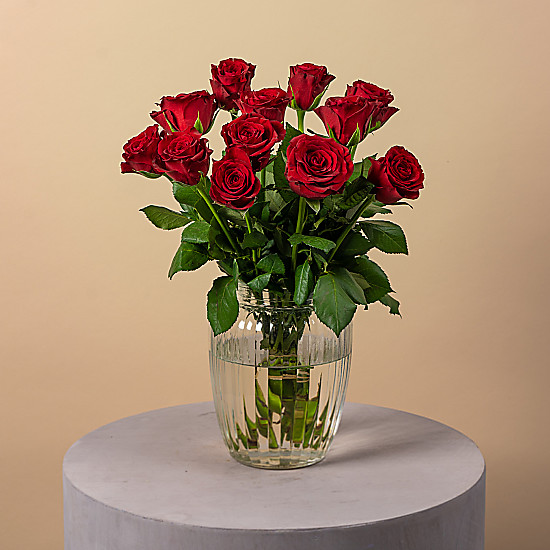 Elegant layers of crimson blooms, majestic purples and seductive scents make this bouquet one for the lovers.

RRP £24.99
Our Price £19.99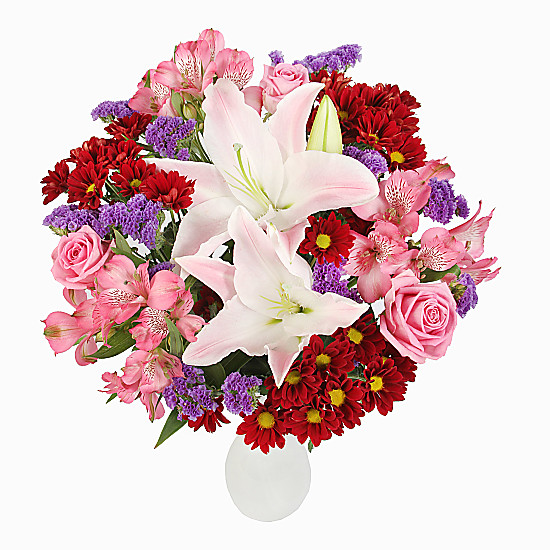 Get your jungle jive on at Club Tropicana - 'cos these showgirl heliconias sure know how to party. Big, bold shapes. Big, bold colours. Big, bold impact.

RRP £26.99
Our Price £19.99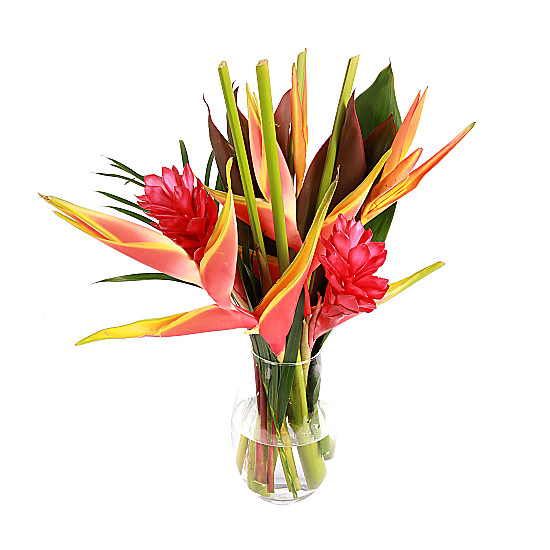 Beautiful shades of pink, cerise and white make a pretty mix of Tulips. This product comes complete with a clear waisted vase as pictured.
Our Price £29.99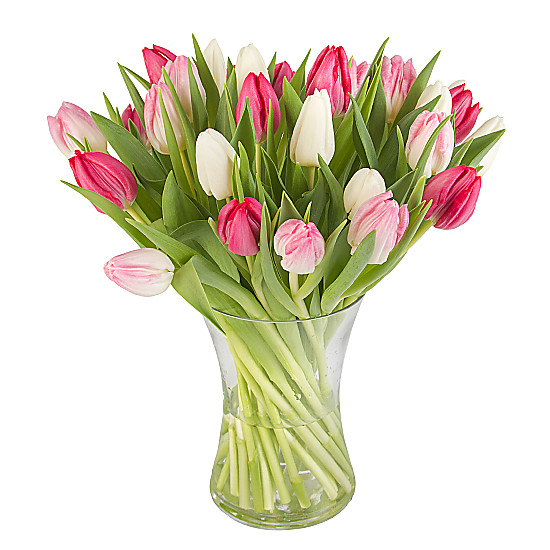 Here's a charming display of bright flowers to cheer up the dullest of autumn days. This bouquet is a happy mix of bright yellow sunflowers, purple lisianthus, pink roses, tiny tanecetum and seasonal wheat. Lovely jubbly.

RRP £34.99
Our Price £29.99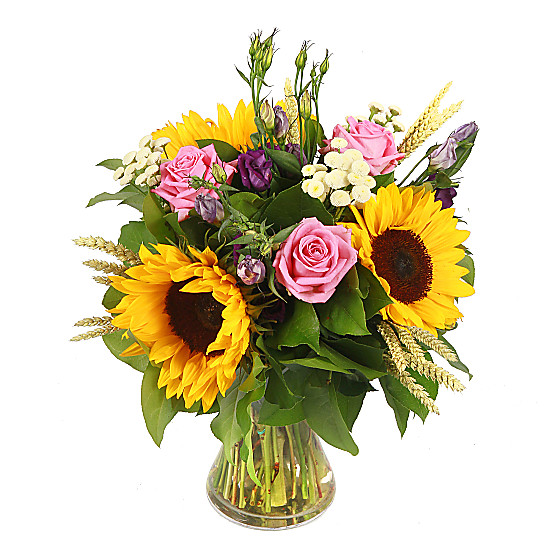 Forget that purple prose, young lover. We've written you an ode to beauty in lilac lisianthus and inky blue irises grown on our very own shores - with the most passionate bits penned in bold red roses on pages of paper-white pompei lilies. All you need do now is seal it with a kiss…

RRP £59.99
Our Price £54.99