---
Best Selling and Top Trending Gift Ideas at Bloom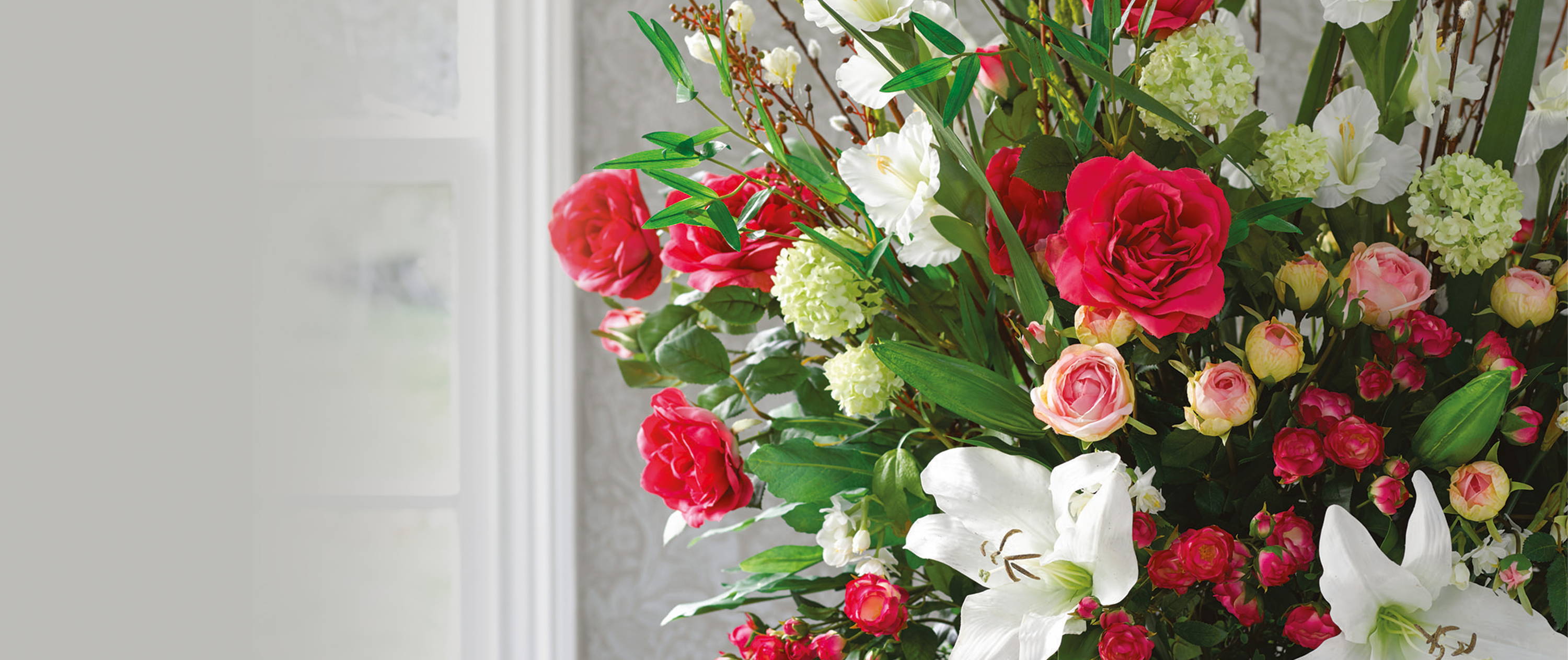 Make a special day or occasion unique and unforgettable with our Best Sellers this week at Bloom.
These are our most popular gifts that are guaranteed to put a smile on the face of whoever receives them. So whether you're looking for a birthday gift, anniversary gift, leaving gift or you're looking for Valentines gift ideas, have a look here.
This arrangement will look stunning in your home. Astonishingly realistic, breathtakingly beautiful and all ready to enjoy. This arrangement is a customer favourite and is deservedly so.
Was £69.00 Now £29.00
Softly coloured and soft to the touch, our pussy willow stems are beautifully tactile and touchable. Subtly attractive displayed on their own, and ideal for adding texture and 'Easter Bunny' appeal to mixed arrangements.
Our Price £9.00
Our water-based flower wash is the perfect way to keep your fabric flowers in top condition. Used once a month or so, it helps remove dust and restores that fresh-from-the garden lustre.
Our Price £7.50
Just drop this elegantly beautiful stem into a slim vase and we think you'll agree. Or add it to a mixed arrangement for a truly stunning effect.
Our Price £12.00
Joy, constancy, patience...the Victorians associated specific virtues with certain flowers and these in turn were linked to a particular month of the year. Such a charming idea deserved to be revived, which is what we've done with these beautiful blooms.
Our Price £12.00
'Still life' never looked so lifelike! Inspired by still life paintings by the artists of the Dutch School, our Dutch Masters Centrepiece is a glorious, dynamic composition of peonies, veronica, clematis, poppies, guelder roses and decorative foliage.
Was £159.00 Now £79.00
Enjoy a little piece of springtime at any time of the year with our pretty-as-a-picture guelder rose. Branched clusters of creamy-white, flat-topped flowers clustered together on a stem.
Our Price £9.00
Overflowing with colour and vitality, this hanging basket of pelargoniums will turn heads and collect compliments whether you display it indoors or out.
Our Price £69.00
Recreate the magic of a summer meadow with this petite arrangement of summer meadow flowers. Perfect to brighten a room.
Was £12.50 Now £7.00
This timeless bouquet consists of stems of the purest white lilies, chartreuse-tinged white roses and white anemones, offset against blushing smoke bush.
Was £69.00 Now £19.00