---
Best Sellers Available At Advanced MP3 Players
At Advanced MP3 Players we have a huge range of audio products to choose from. No matter whether you're looking for an upgrade for yourself or looking to treat a loved one, you're sure to find what you need. See below a range of 10 of our most popular products to get you started! 
Don't forget you can also get 10% off orders over £200 when you use code 'AMP3AFF319' at checkout. Code expires 29th September 2019.
Well, stand but not deliver -you'll need to train your dog to do that bit! The AMP3 Luxury Glass Head Headphones Stand is a stylish headphone stand which will stop you losing your headphones, because if you're not wearing them then your new buddy should have them nestling over his little glass lugs.
Was £29.99 Now £22.50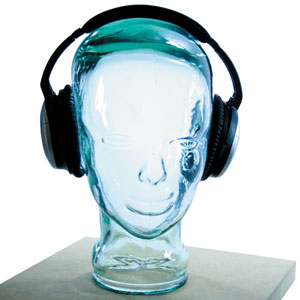 Think the E10s are just a normal in-ear headphone...Wrong! At this price point the E10s could be perceived as punching in a weight-class lower than they should be. I don't mean they are cheating, they are just doing a damn good job of producing quality for less!
Our Price £36.99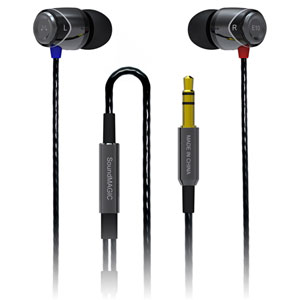 B1 is a high-fidelity audio component that easily integrates into your music system and plays music directly from your library or streams from any app. The B1 streams high-quality audio from your Bluetooth-enabled smartphone, computer, or tablet to any music system or powered speakers.
Our Price £169.00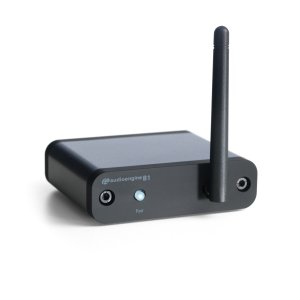 Much work has been done to ensure the M11 has exceptionally good sound, especially with vocal and treble. The low-pass filter has been carefully adjusted, major improvements were made to the power supply, and key components such as resistors and capacitors were upgraded – all resulting in the M11 reaching new highs in audio quality.
Our Price £449.99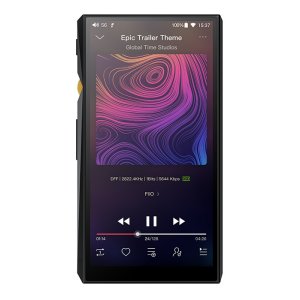 Working on their previous successes SoundMAGIC have introduced the E10C In-Ear Earphones with Mic & Remote with Auto-detect compatibility for all smartphones.
Our Price £44.99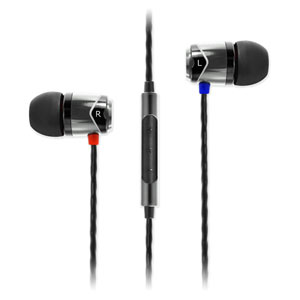 BTR3 is not just a Bluetooth product, and instead it can act as a perfectly capable external USB DAC device as well.
Our Price £54.99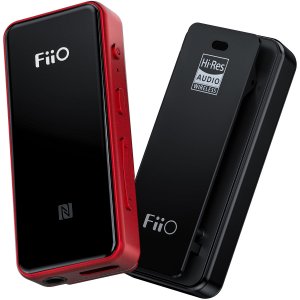 Shanling is on a quest to create the ultimate portable audio player and with the newest addition to their lossless portable range. With the M0 they are right on track. With Hi-Res audio certification, tiny size and Bluetooth wireless capability the M0 digital audio player represents the pinnacle of portable, high-fidelity listening.
Our Price £99.00
Audioengine A5+ Premium Powered Speakers deliver audiophile quality sound and features at a price that continues to set the standard for affordable high quality audio. Connect to your iDevice, computer, TV, or any other audio component for great stereo sound in any room.
Our Price £349.00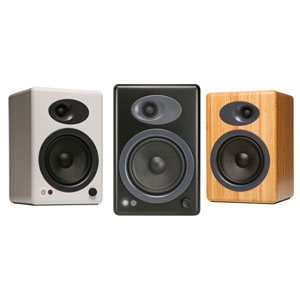 iAUDIO HiFi is Cowon's next generation DAP with a high-resolution amplifier developed for hi-fi sound, including a 130dB signal-to-noise ratio (SNR), harmonic distortion index (THD + N) of 0.0004%, and output of 2.0Vrms.
Our Price £109.00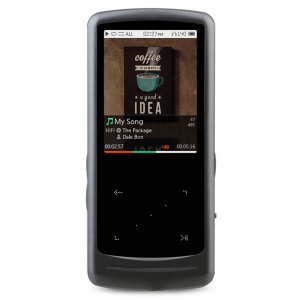 The FiiO FH1 Earphones are hybrid earphones, with 1 dynamic and 1 balanced armature driver, presented in striking colour.
Our Price £74.99