---
Best Sellers At Advanced MP3 Players
If you are looking for the latest MP3 technology, then you have come to the right place! From headphones to speakers, you will find it all here at great prices!
Well, stand but not deliver -you'll need to train your dog to do that bit!
Was £29.99
Now £22.50

The A1 utilizes a sandblasted aluminium alloyed chassis for a durable modern appearance and comfortable handholding.
Our Price £25.99
The AMP3 Luxury Glass Skull Headphones Stand is a stylish yet scary headphone stand which will stop you losing your headphones, because if you're not wearing them then your new buddy should have them nestling over his little glass ear holes.
Our Price £24.50
The D03K is a digital audio analog converter which can transfer digital audio (optical / coaxial) to two channels of analog audio and output to either a line out socket or a component output.
Was £29.99
Now £21.99

Working on their previous successes SoundMAGIC have introduced the E10C In-Ear Earphones with Mic & Remote with Auto-detect compatibility for all smartphones.
Our Price £39.99
Think the E10s are just a normal in-ear headphone...Wrong! At this price point the E10s could be perceived as punching in a weight-class lower than they should be.
Was £34.50
Now £29.00

All computing devices—laptops, smartphones, Network Attached Storage devices (NAS drives), media servers, etc.—inherently generate a significant amount of noise and parasitic resonances. Additionally, computers contribute a considerable amount of RFI and EMI pollution onto the signal paths—all of which can easily find its way onto your USB cables and into your audio system.
Our Price £39.00
DUNU are a professional earphone, headphone, and headsets manufacturer. The Trident is symbol of the Greek god, Poseidon. When offended or ignored, he will struck the ground with his trident causing chaotic springs and earthquakes.
Our Price £19.00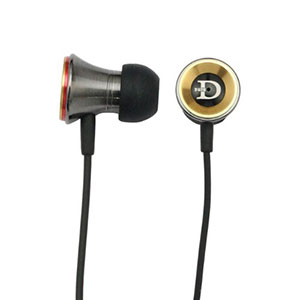 The S9/J3/i10/X7/X9 uses a specific cable connection and Cowon offer this top quality cable as a replacement or spare. Plugs into any USB port on your computer and allows you to tansfer data and charge the player.
Our Price £9.99
FiiO has strived to constantly progress and innovate with fresh ideas in the portable amplifier market since its own entry.
Our Price £109.00