Best of Sale Dresses at Kaleidoscope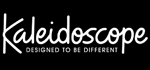 Here at Kaleidoscope we don't think style has to come at a price. Our gorgeous range of dresses in the Kaleidoscope sale are as a stunning as anything, but without the big price tag.
This Together Wrap Over Dress is just stunning and perfect for a day out in the summer. It's also 70% off for a limited time only.
This Together Heritage Print Maxi Dress certainly is an eye catcher. Why try something safe when you can be courageous and out there. It's 70% off in the Kaleidoscope sale!
Make sure you're not missing out on this gorgeous range of sale dresses that are some of the best value for money you can find.
New Affiliates
Not yet a part of the Kaleidoscope affiliate programme? You're missing out on up to 10% commission rates! Plus, we've got some fantastic joining incentives!
Be sure to check out our profile on Affiliate Window
Alternatively, contact us direct at Graham.Murray@iprospect.com
Kind regards,
The Kaleidoscope Affiliate Team