Beautify Make-up Storage Launches on DOMU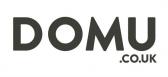 Dear Affiliates,
The Beautify range has landed! Beautiful make up storage, brush holders and jewellery boxes you'll want on display. See a selection of our most popular items below and check out more of the range here. Perfect Christmas gifts!
Please remember to replace !!!id!!! with your own publisher ID. We offer FREE DELIVERY on all orders on Domu.co.uk!
Happy selling!
Domu Affiliate Team
http://www.awin1.com/cread.php?awinmid=6113&awinaffid=!!!id!!!&clickref=&p=http%3A%2F%2Fwww.domu.co.uk%2Fbeautify-black-3-piece-organiser-set
http://www.awin1.com/cread.php?awinmid=6113&awinaffid=!!!id!!!&clickref=&p=http%3A%2F%2Fwww.domu.co.uk%2Fbeautify-black-4-tier-makeup-organiser
http://www.awin1.com/cread.php?awinmid=6113&awinaffid=!!!id!!!&clickref=&p=http%3A%2F%2Fwww.domu.co.uk%2Fbeautify-black-lipstick-holder-with-lid

http://www.awin1.com/cread.php?awinmid=6113&awinaffid=!!!id!!!&clickref=&p=http%3A%2F%2Fwww.domu.co.uk%2Fbeautify-clear-lipstick-holder-with-lid
http://www.awin1.com/cread.php?awinmid=6113&awinaffid=!!!id!!!&clickref=&p=http%3A%2F%2Fwww.domu.co.uk%2Fbeautify-large-6-tier-makeup-organiser
http://www.awin1.com/cread.php?awinmid=6113&awinaffid=!!!id!!!&clickref=&p=http%3A%2F%2Fwww.domu.co.uk%2Fbeautify-makeup-organiser-with-3-drawers
Tags: 10 days of christmas, accessories, acrylic, beauty, best selling christmas gifts, Christmas, christmas gift ideas, christmas gifts, christmas gifts for her, christmas gifts for mother, christmas gifts free delivery, discount, discount code, essentials, fashion, free delivery, gadgets, gift, gifts, gifts for her, home, jewellery box, make up case, make up storage, presents, presents for men, promotion, women, womens fashion