Beautifully Boxed Bamboo Gift Sets at Sock Shop
---
Beautifully Boxed Bamboo Gift Sets at Sock Shop
Super soft treats for feet at Sock Shop! Choose from a range of bright colours and quirky designs, all neatly packaged in beautiful gift boxes. Bamboo is not only incredibly soft, it boasts moisture wicking and thermoregulation, as well as hypoallergenic and antibacterial properties - it's the gift that keeps on giving!
Click here to find out more.
In bright, festive red and with the huge, beaming face of Father Christmas emblazoned across them, these SockShop Lazy Panda Bamboo Santa Christmas Gift Boxed Socks are the novelty socks you'll want to give, or receive, this festive season.
Our Price £4.99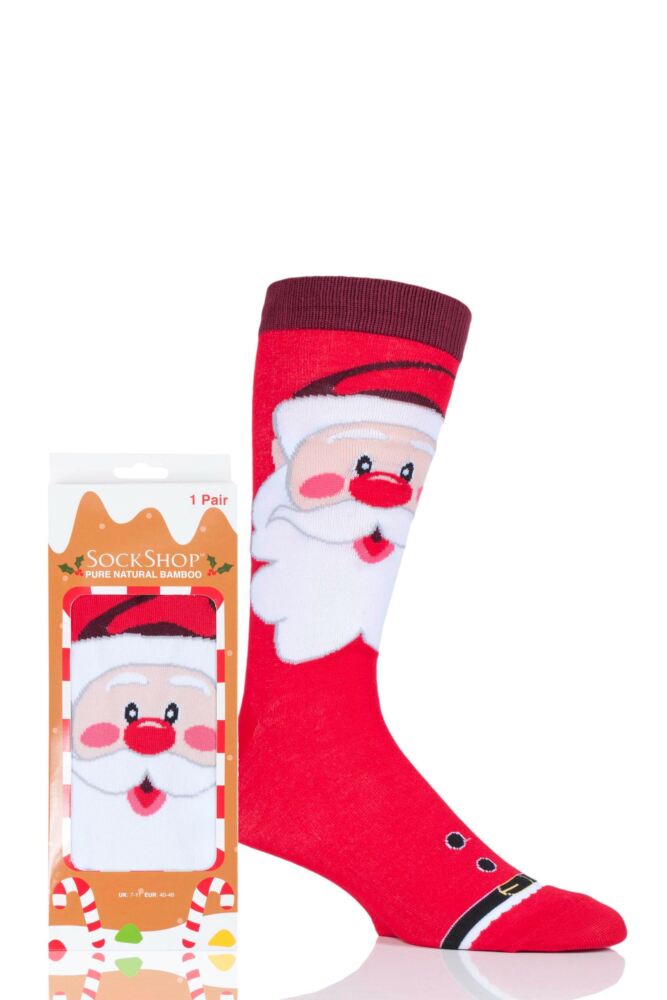 A little festive fun, unleash your own inner elf with a pair of our candy stripe SockShop Lazy Panda Bamboo Santa's Elf Christmas Gift Boxed Socks. The socks have green cuffs, toe and heel accents perfect for wearing with curly-toes shoes with bells of the ends, a nice pointy hat and green tunic… or jeans and t-shirt if you prefer!
Our Price £4.99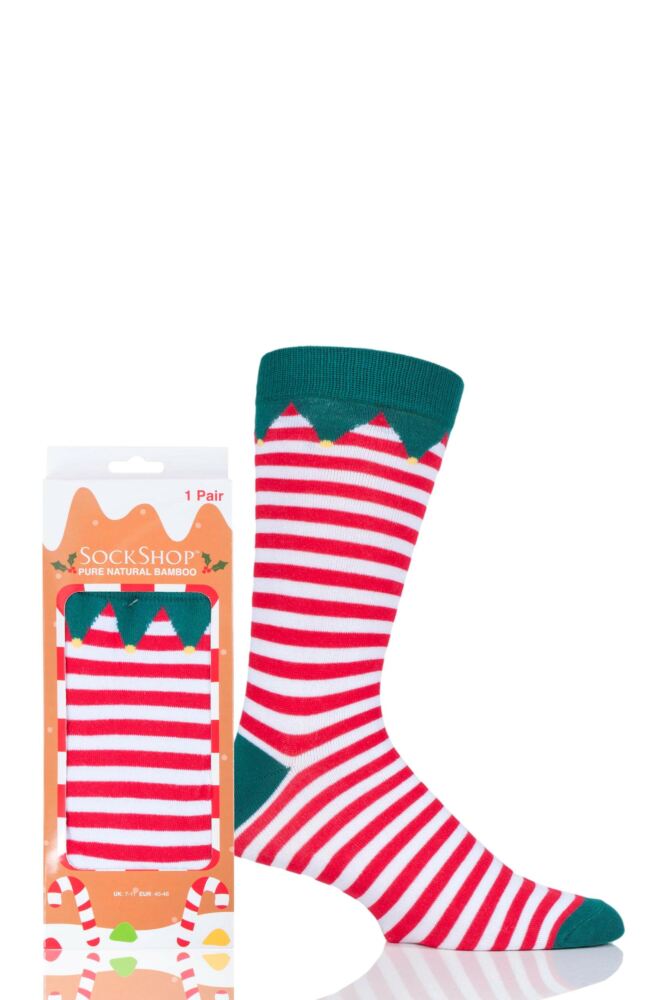 For vegetable lovers, for party people, for fun, these SockShop Lazy Panda Bamboo Party Veg Gifted Boxed Socks are novelty socks with a bizarre bunch of root veg in various states of partying, from a cool carrot in shades and a smiling sprout to a roast potato dozing its recent excesses off.
Our Price £4.99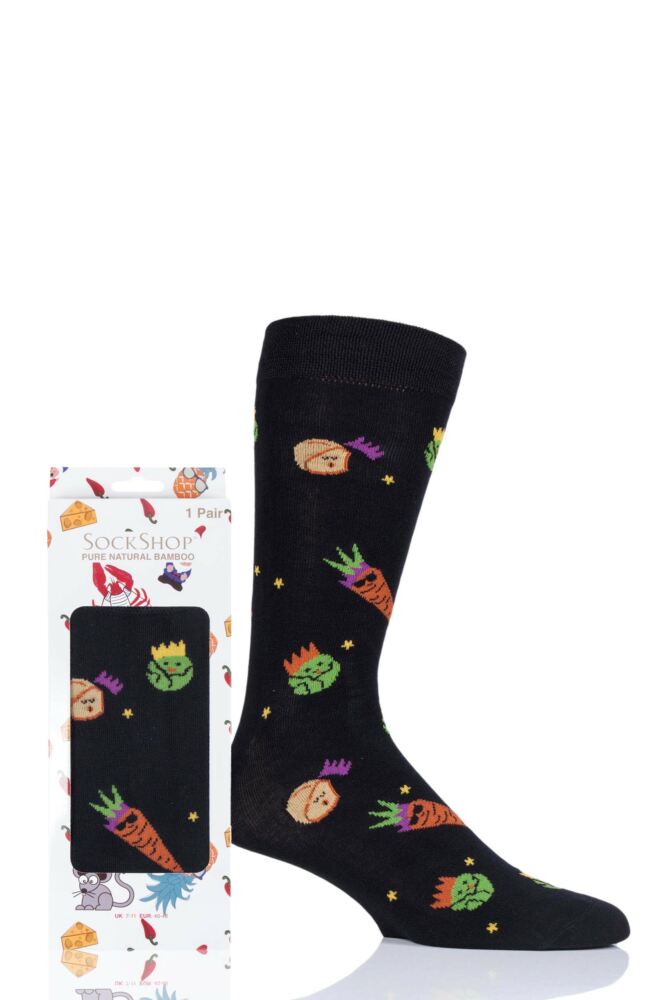 Know someone with boring socks? Inject some colour and pattern into her sock drawer with one (or more) of our mixed triple packs of Ladies SockShop Bamboo Bright Gift Boxed Socks! We've put together several of our best and brightest bamboo rich styles into special sets with varied colours and designs. We're loving the Pride gift box option!
Our Price £9.99
Showing a somewhat-stunned-looking Gingerbread man with one leg that has suffered an unfortunate chewing-off injury (!) our crazy SockShop Lazy Panda Bamboo Gingerbread Man Christmas Gift Boxed Socks are bright and bold, in red with a huge main motif.
Our Price £4.99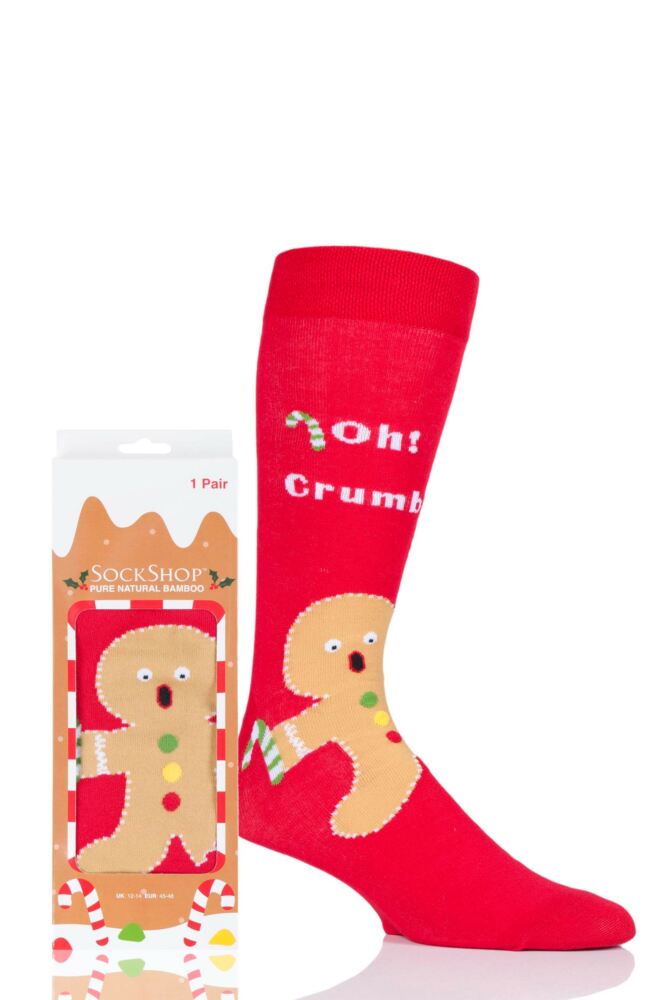 In white, with a single, full leg design, these are some hard-to-miss SockShop Lazy Panda Bamboo Snowman Christmas Gift Boxed Socks. The motif is big bold, and happy — you just can't wear these socks and be glum!
Our Price £4.99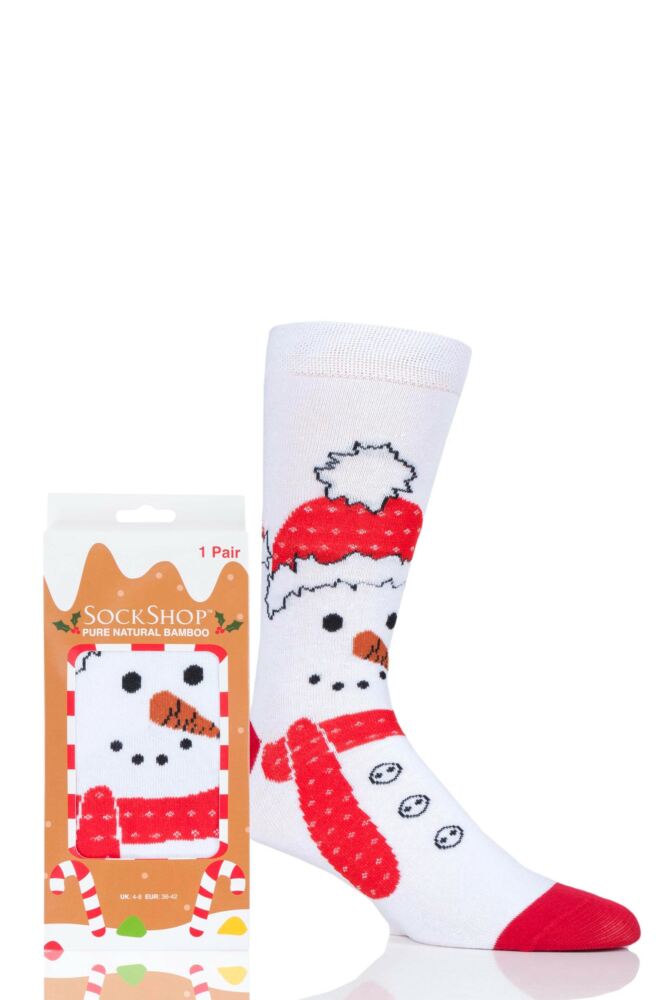 No better socks to wear for your own festive reindeer games, these men's and ladies SockShop Lazy Panda Bamboo Rudolph Christmas Gift Boxed Socks are each one big, red-nosed Rudolph face from cuffs to toes.
Our Price £4.99
Dishing out some fun for legs this Christmas, there's nothing of the turkey about this Christmas gift, except the graphic on the legs itself! SockShop Lazy Panda Bamboo Turkey Dinner Christmas Gift Boxed Socks have a huge image of an oddly cheery-looking turkey serving up Christmas lunch… maybe it's a vegetarian meal?
Our Price £4.99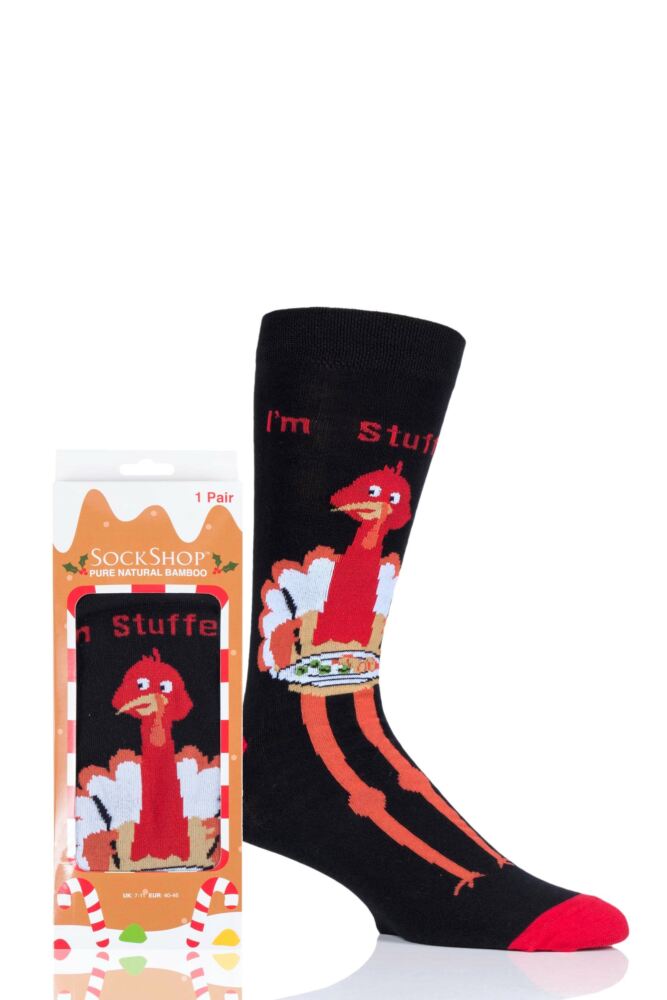 Perhaps a bit more literal an interpretation than the name might at first suggest, our SockShop Lazy Panda Bamboo Pigs In Blankets Gift Boxed Socks feature some very contented porkers dozing always under the covers!
Our Price £4.99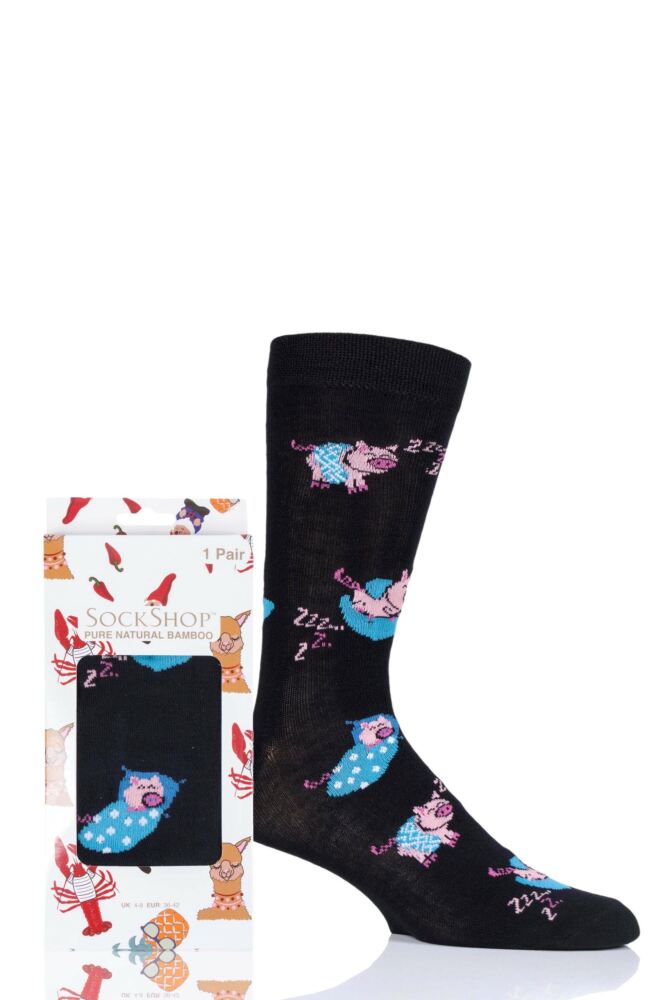 With a blissful-looking alpaca on a beautiful blue background, set atop a stack of suitcases, our SockShop Lazy Panda Bamboo Alpaca My Bags Gift Boxed Socks will make you smile, and keep you comfortable too, with a soft, bamboo rich blend of fibres for a smooth feel.
Our Price £4.99