---
Take a moonlight stroll down twilit lanes while silvery starlight dances on lavender freesia and the petals of white roses.
Was £24.99
Now £19.99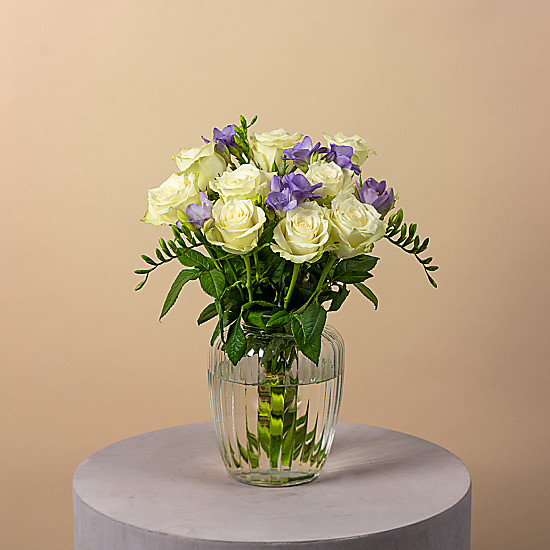 The romance of the Far East is carried by wisps of pink gypsophilia gusting around spicy pink gerbera daisies, alstromeria and pink lilies, while the vibrant colours of embroidered silk and the fan-like flutterings of delicate petals conjure dreams of the Orient.
Was £24.99
Now £19.99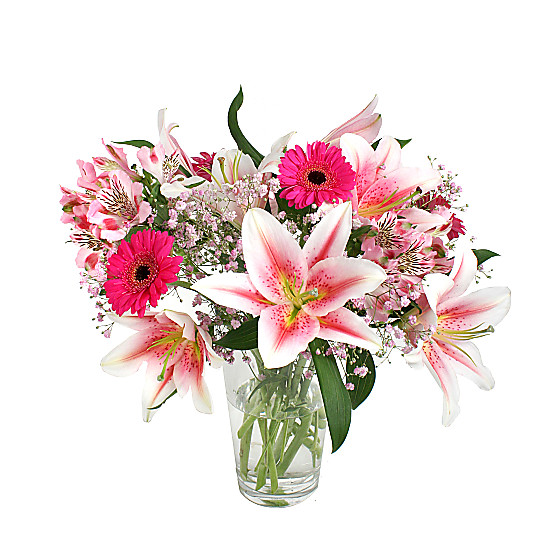 Intriguing hues of pink and purple blooms form an ambience of relaxation and peace. With beautiful Roses, striking Chrysanthemums, exquisite Alstroemeria and delicate Gypsophila this bouquet is a wonderful respite from the trials of everyday life.
Was £24.99
Now £19.99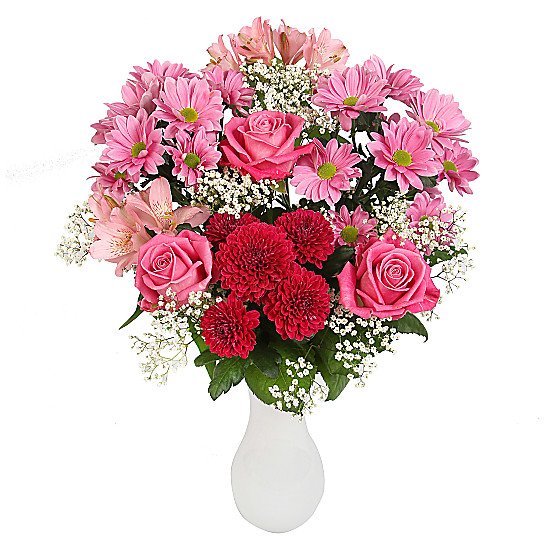 Laying in the sun, gazing up at the summer sky, beautiful blues and fluffy white clouds, the scents of lily and freesia on the breeze. You can have all that with this fabulous bouquet, except the sun... sorry, we try to please but we can't do magic!
Was £34.99
Now £29.99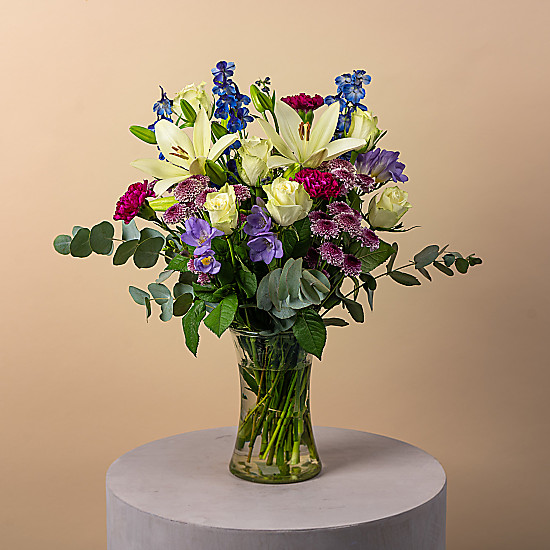 Soft blushes of strawberry pink and creamy white weave through these gorgeous blossoms. With scented oriental Lily, pretty Roses, classic Carnations, delicate Gypsophila and cute Chrysanthemums this pretty bouquet will definitely be the most popular item on the menu.
Was £24.99
Now £19.99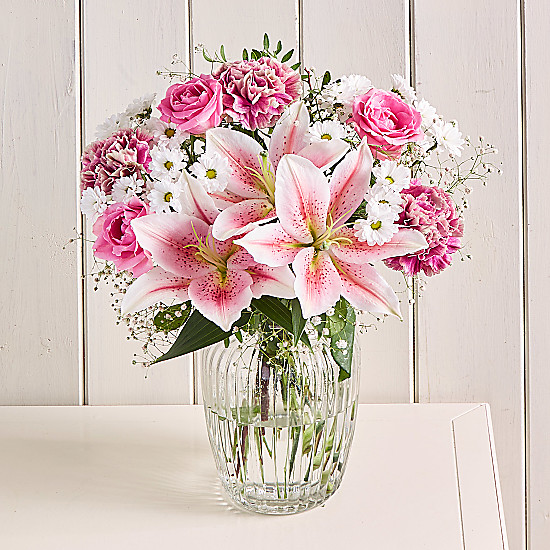 Is there a recipe for the perfect smile? We think our researchers have come pretty close: take a handful of precious pink gerbera daisies, stir in a dash of alstromeria blooms, add a sprinkling of daisy and finish with a swirl of roses. (Note: The real secret of this smile is that you'll be sure to get one in return!)
Was £34.99
Now £29.99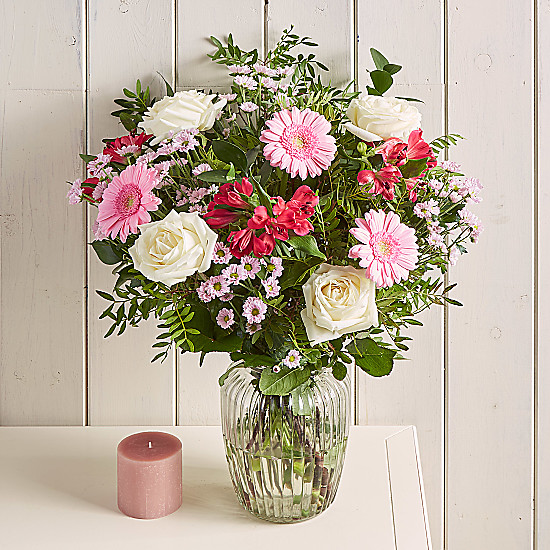 The relaxing serenity of pure white blooms create a glorious sense of peace. The delicate fragrances of Freesia, luxury Roses, Lisianthus, Oriental Lily and Waxflower create an ambience that even the UN would be proud of.
Was £39.99
Now £34.99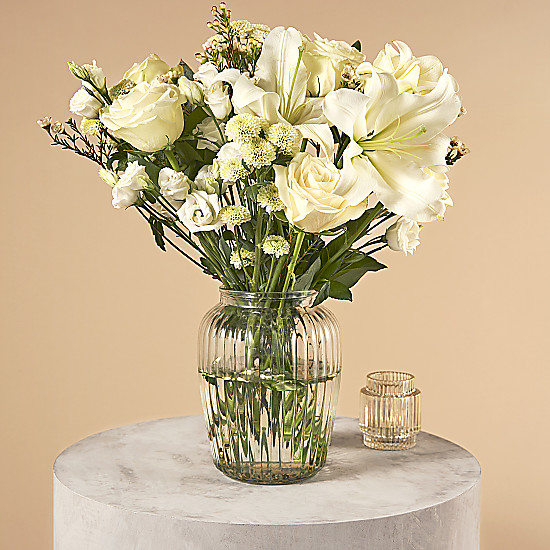 Blushing pinks and rosy peach make a wonderfully cheerful gift bag, a super mix of Roses and Germini nestled beautifully with delicate Gypsophila, heavenly.
Was £39.99
Now £29.99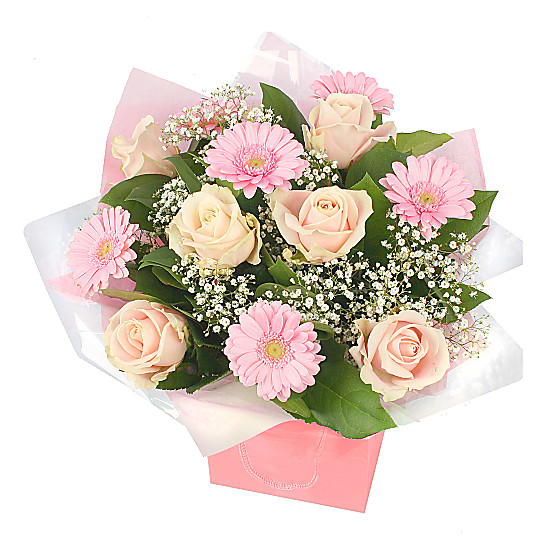 Light up someone's face with twenty pearlescent petal globes - a floral torch to show them your true intentions or help them find their feet in this mixed-up muddled-up world. This product comes with a free clear vase.

Our Price £29.99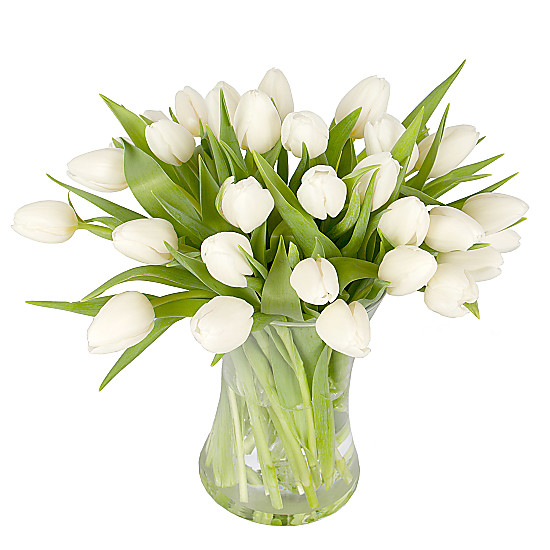 An inspirational mix of magical mauve's, pretty pinks, perky purples and luscious lilacs make up this beautiful bouquet that is Mrs Tracy Klein .
Was £34.99
Now £29.99