---
Beautiful Fairtrade Bouquets at Arena Flowers
At Arena Flowers we're proud to offer a range of beautiful Fairtrade flowers, offering ethical flowers from Fairtrade certified farms. Choose from the bouquets below, or we have a 'special fairtrade bouquet for each day' available until this Sunday the 22nd April 2018.
Bursting with energetic colours, this bouquet will bring a positive and uplifting feeling to the recipient. The vivid combination of bright yellow and orange roses, mixed with contrasting cerise and purple spray carnations will be a cheerful gift for anyone to receive.
Our Price £29.99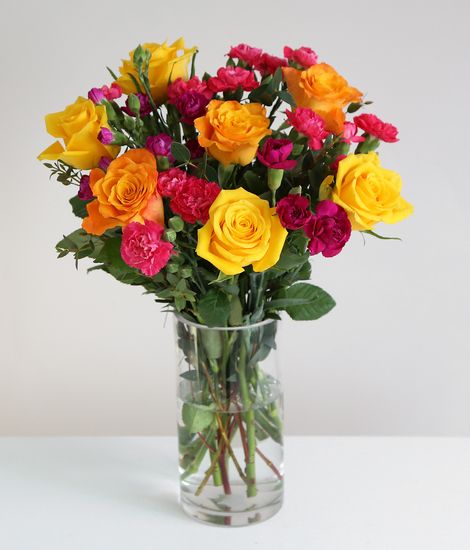 This is a truly stunning bouquet full of beautiful flowers and pretty pastel tones. The pink and white roses blend beautifully with the dusky mauve of the elegant alstroemeria giving wonderful visual impact, whilst the gorgeous aroma of fresh lavender and rosemary is an additional pleasure.
Our Price £37.99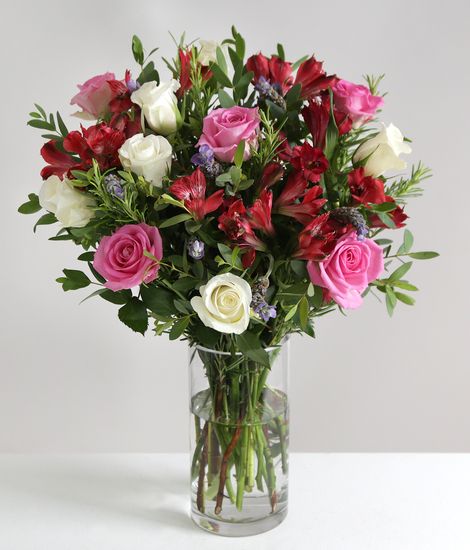 This classic rose bouquet, complemented with rosemary, is a real delight for anyone who loves roses. Fairtrade means fairer trading conditions and opportunities for producers in developing countries to invest in their businesses and communities for a sustainable future.
Our Price £34.99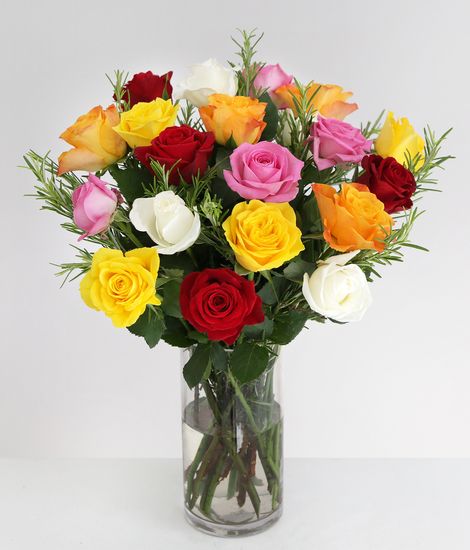 Beautiful red roses are synonymous with love and this simply gorgeous bouquet does more than demonstrate your feelings for someone special as it contains hand-picked Fairtrade roses and raises money that will directly benefit farm workers and their local communities in Kenya.
Our Price £29.99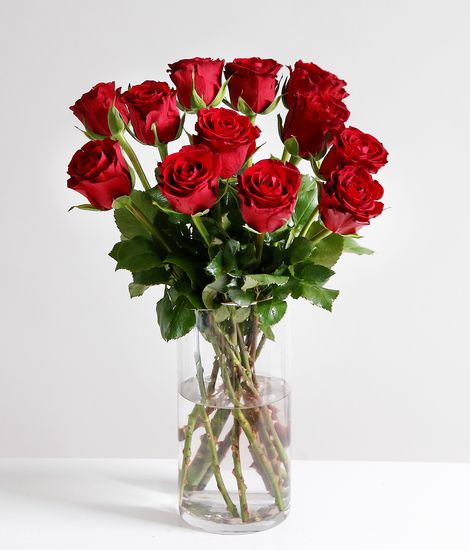 These Fairtrade yellow roses are a classic choice of flowers to send to show you care and yellow roses symbolise friendship and happiness. As the saying goes "Friendship is like a yellow rose; with care and tenderness it will last forever".
Our Price £35.99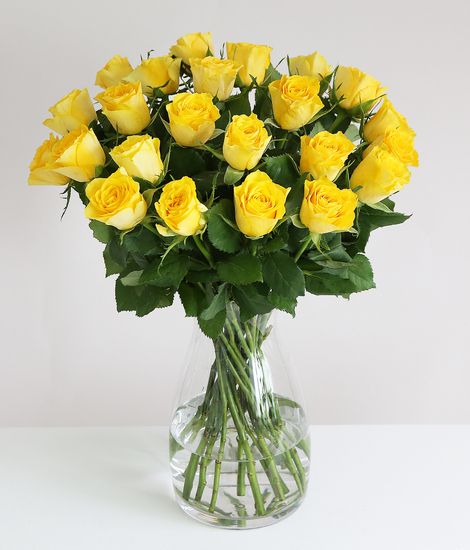 These Fairtrade White Roses are a classic choice of flowers to send to show you care. This beautiful hand-tied bouquet of 24 pure white roses is sure to be a delight to receive.
Our Price £35.99