---
The Beatles Yellow Submarine Collection at Sock Shop
Shop the Beatles New Collection to commemorate the iconic animated film 'Yellow Submarine'. Consisting of six pairs of combed cotton socks and two collectable gift boxes, the limited edition collection is an everyday reminder that all you need is love.
This officially licensed set contains three pairs of socks in a lidded box sized and shaped like a stack of 7" EP sleeves. The iconic Yellow Submarine features on the front and covers the inner too.
Our Price £29.95
The Beatles Pepperland Cotton Socks are ice blue sock with the four instantly identifiable cartoon versions of The Beatles from the animated movie classic celebrating its 50th anniversary in 2018.
Our Price £11.95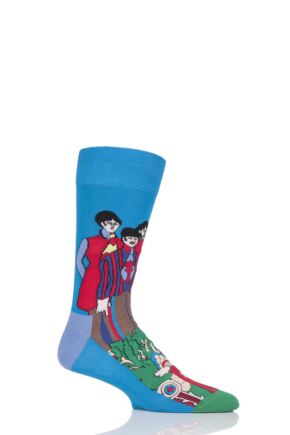 The extremely limited edition Happy Socks The Beatles LP Collector's Box Cotton Socks Gift Box is a complete set of six pairs of socks that includes every style from the Swedish company's collaboration with The Beatles, based on the instantly-recognisable Yellow Submarine animated designs.
Our Price £59.95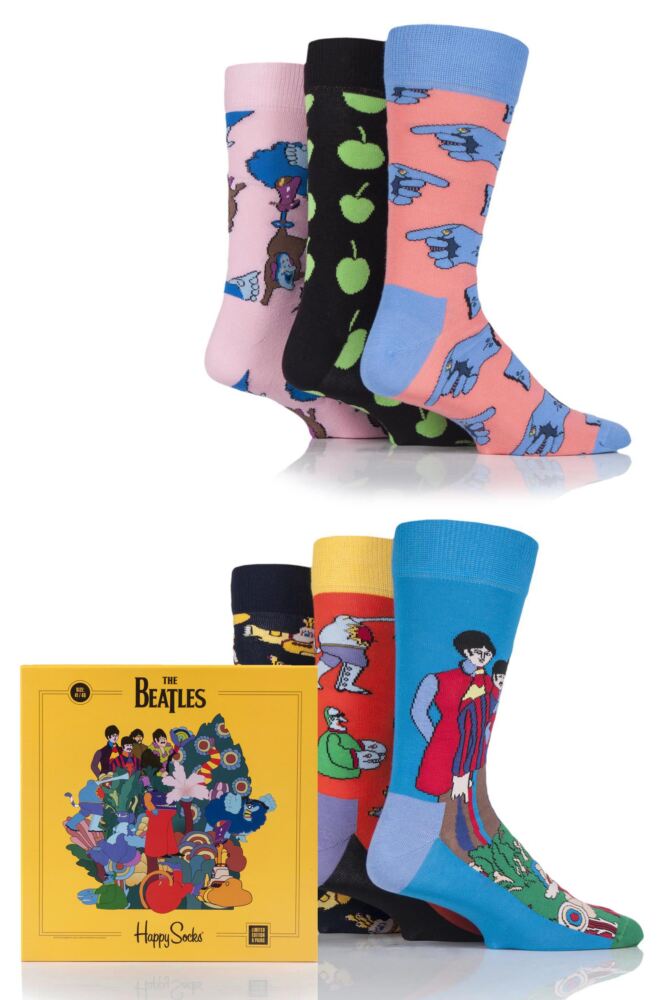 The Beatles Monsters Cotton Socks show the creatures in vivid detail, running right around a bright orange sock, with signature character colours picked up in the contrasting bright yellow cuffs, pale lilac heels, green toes and grey soles.
Our Price £11.95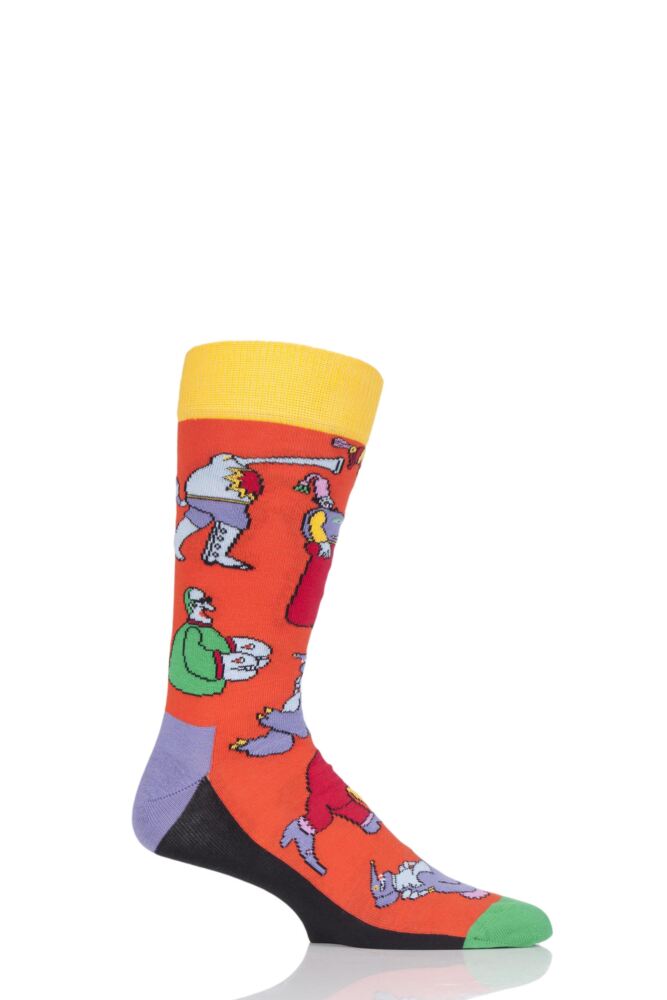 The iconic Yellow Submarine is shown in a detailed repeat pattern floating across a navy blue background leg, with the submarine colour echoed in the contrasting yellow toe. These men's and women's socks are high quality, combed cotton rich with hand linked toes for smooth seams.
Our Price £11.95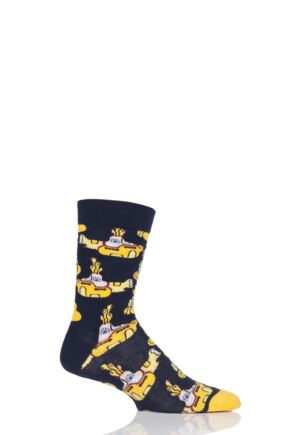 The Beatles Chief Blue Meanie and Jeremy Cotton Socks will be a sweet sixties dream come true. The two detailed character designs on a creamy pink background - evil Chief Blue Meanie and 'Nowhere Man' Jeremy Hilary Boob - feature on high quality cotton rich socks, made with great attention to detail, both in looks and feel.
Our Price £11.95