Beat the cold this Winter at Expert Verdict

---
Beat the cold this Winter at Expert Verdict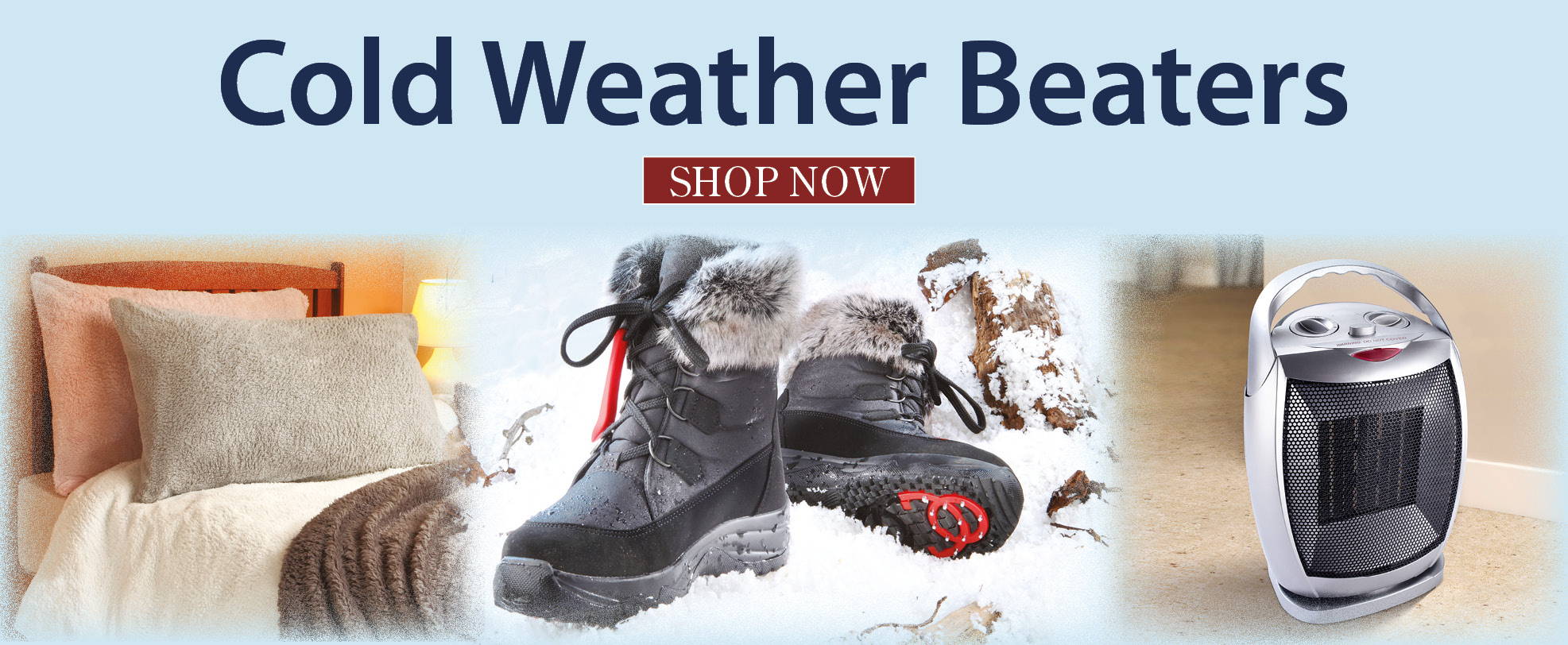 From heaters to cosy clothing, we have a wide range of great products to help you beat the cold this winter at Expert Verdict. See some of our top picks below or shop the full range here.
This lightweight fabric windscreen cover has magnets sewn into it so that it attaches easily and quickly to your car. In stormier conditions its corners can be shut inside your car doors to keep it securely in place.
Our Price £19.95
A first for the UK, this convertible fan heater generates a massive 3kW of heat and can be used horizontally or vertically. You can enjoy an immediate blast of heat the moment you switch it on, ideal if you come home early to a freezing cold house or forget to programme the central heating.
Our Price £39.95
Wrap yourself up in this tough, chunky extra-wide scarf that's an amazing 2 metres long, together with the cosy matching hat. The coolest way to keep heat in and the chill out.
Our Price £39.95
This cosy extra-long hot water bottle can cocoon your whole body in warmth on cold winter's nights. A fantastic 74cm long, it can also relieve pain anywhere on your body – wrap it around your lower back, position it along the entire length of your spine, or drape it around your hip or neck and shoulders.
Our Price £34.95
The luxuriously soft and cosy Heat Holder blanket has been engineered to ensure you stay warm without overheating. This means you can snuggle up and stay at a comfortable, stable temperature all night.
Our Price £29.95
These Italian-designed ladies' Mammal boots are stylish enough for walking around town yet practical enough for the slipperiest conditions. Our top choice when temperatures plummet, they're exceptionally warm and comfortable, with full fleece linings and a water-resistant Raintex membrane to keep your feet dry.
Our Price £99.95
Say goodbye to frozen feet with these luxuriously cosy men's slippers. Made in genuine double-faced Australian sheepskin, they provide unrivalled warmth even when temperatures plummet outside.
Our Price £69.95
Keep out the cold on chilly days with this versatile hat. Made in a warm fleecy fabric that's lightweight and comfortable, the hat can be worn as a classic balaclava, a hood, a snood and a neck warmer.
Our Price £12.95
This gorgeous 'teddy fleece' duvet cover set offers an ultra-cosy extra layer if your duvet sometimes isn't warm enough, or if you like to sleep under sheets and blankets. It's made from an insulating thermal fleece with a super-soft texture, and has a wonderfully plush, fur-like feel yet is also surprisingly lightweight.
Our Price £39.95
This triple-insulated stainless steel mug is far more stylish than most 'eco' coffee cups, and is designed to fit standard in-car cup holders.
Our Price £29.95