Be Prepared For Valentine's Day With Ultimate Drinks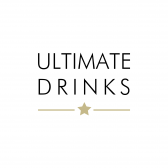 ---
Be Prepared For Valentine's Day With Ultimate Drinks
Find the perfect gift this Valentines with Ultimate Drinks - Shop Here
- Cheers to being in Love -
Since 1760 Lanson have been crafting champagnes using the traditional method, resulting in a unique style with a crisp, clean taste and an exceptional purity of fruit. Fresh and zesty, Lanson Black Label is The perfect start to any occasion. (ABV 12.5%)
Was £32.95 Now £26.49
The Glenlivet Founder's Reserve has been created using the time-honoured distillation methods that he introduced so long ago.
Was £34.99 Now £28.75
A smooth, decadent Whiskey created using a collection of two, three, and four year old bourbons.
Was £44.99 Now £27.95
A limited edition gift gift set from Johnnie Walker containing their award winning Gold Label Reserve and two branded glasses.
Was £49.50 Now £46.50
Since 1743 Moët & Chandon has been the world's most loved champagne. With a perfect balance of Pinot Noir, Chardonnay and Pinot Meunier, Moët Impérial Brut offers a bright fruitiness, a seductive palate and an elegant maturity, revealing aromas of pear, citrus and brioche.
Was £36.50 Now £34.50
Every bottle of this decadent gin is filled with one quarter pure strawberry juice and velvety soft, fragrant rose petals. Indulgent, aromatic and fruity, a true taste of British summertime.
Our Price £37.99
Dom Perignon 2010 was created during an exceptionally challenging season. Unexpected rainfall meant a race against the clock to save the grapes. Having spent a decade in the cellars, the vintage is now ready to be enjoyed.
Our Price £145.00
Presented in a striking cut-glass bottle, Freixenet Italian Rosé blends superior quality with stunning beauty. Using its extensive sparkling winemaking expertise, Freixenet has created the Rosé sibling to Frexienet's widely successful Prosecco. A stand-out rosé that is perfect to make any occasion extra special.
Our Price £11.85
The philosophy of Oyster Bay is to produce fine, distinctly regional Super Premium wines that are elegant and assertive, with glorious fruit flavours.
Our Price £8.95
A multi award-winning sparkling rose that is fresh, delicate and distinctly flowery with a scent of mixed berries.
Our Price £19.90