Be Connected With Smart Living Technology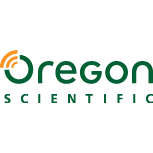 Introducing a range of products that use the latest Bluetooth Low Energy (BLE) and latest wireless technology allowing you to access local weather information, monitor your fitness & sleep, play your favourite music and even barbeque
the perfect steak all direct from your smart phone or tablet.
view weather data on your phone
from anywhere in the world
for the ultimate cooking convenience
sSmart Activity BandMonitors both your activity and sleep levels 24/7
Only £44.99 -
Find Out More

* Promotional Code Valid until Sept 30th 2014. Cannot be used in conjuction with any other code or offer.
Tags: 10%, 10% off, connected, discount, Oregon, oregon scientific, save, Scientific, smart, technology