Barking mad opening offer as Muddy Paws joins Affiliate Window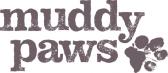 Muddy Paws have recently joined the Affiliate Window network and we are very excited about working with affiliate partners from across the UK and Europe.
We are one of the UK's leading online suppliers of quality dog products and accessories and we list over 800 different products on our website, www.muddypaws.co.uk
SPECIAL OPENING OFFER!!
We are offering 10% commission on all orders between now and the end of June and this is in addition to other promotions that we may be running from time to time on our website. You will find a full selection of banners on our profile page and we are always interested in bespoke programmes so please do get in touch if you are interested in running bespoke promotions.
Other information that you may like to feature:-
Our average sale is £50 gross
Our standard delivery is 3-5 days, but is free on orders over £29
50% off the dog beds that we sell are made in the UK
We stock leading brands like Ruffwear, Hurtta, Country Dog, Red Dingo & Dog Gone Smart
We stock over 2500 different shapes & sizes of dog coats, beds, leads, harnesses etc - so there's something for every dog!
to join the programme, visit our profile page
If you would like any further information then please do contact us on rupert.brown@muddypaws.co.uk