Bank holiday First Aid essentials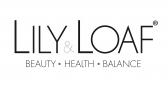 Hi,
As we all know, bank holidays are exciting, active and fun.  With this can come other scenarios, sometimes not always fun.
Our new blog gives your customers some great ideas on what to put in their Bank Holiday First Aid Kit, so you can continue your fun all day.
To look at the new blog, visit by clicking on the link below
https://nspaffiliate.myshopify.com/blogs/news/preparing-for-the-bank-holiday-first-aid-essentials
If you would like to find out more about our programme, please email me at ruth.harrington@lilyandloaf.com
All deeplinks and creative is available on our programme
To join our programme, please then press here
Tags: health and beauty, nutrition