Baby & Toddler World 5% Off All Uppa Baby Products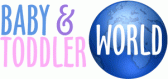 This week, at Baby & Toddler World we have 2 great new voucher codes:
Code - uppa5
Promotion - 5% off all Uppa Baby products
Expires - 01-07-2012
Code - batw25
Promotion - £25 off £400 Spend
Expires - 01-07-2012
Here's a selection of some of the Uppa Baby products:
UPPAbaby Vista 3 In 1 Denny


UppaBaby Vista 3 in 1 provides you with s stylish pushchair and newborn carrycot to create a practical pram system.
From birth the vista carrycot will allow you to travel safely with your baby, by simply detaching and attaching from the stroller. An aerated mattress and ventilated air flow canopy make it suitable for naps and overnight sleeping.
Was £599.99
Now £569.49
UPPAbaby Snack Tray


UPPAbaby Snack Tray clicks into the bumper bar attachment to give your child a convenient place to have their food and drink.
The snack tray has a bottle and food holder and can be removed and put safely put in the dishwasher.
Was £24.99
Now £23.49
UPPAbaby G Luxe Pushchair Denny Red


UPPAbaby G Luxe Red Pushchair is great for busy parents on the go travelling, by public transport, car or by foot. The lightweight and compact stroller has a simple umbrella fold, practical travel strap and once folded will stand for an easy and hassle free travel solution.
Was £149.99
Now £139.49
UPPAbaby Carrycot Stand White


UPPAbaby Carrycot Stand White will safely hold your Uppababy vista carrycot.
Was £99.99
Now £90.49
UPPAbaby Vista Travel Bag


The UPPAbaby Vista Travel Bag provides you with a practical and clever way to carry or roll your Vista Pushchair.
Was £69.99
Now £62.99
Voucher Codes
Code - batw10
Promotion - £10 off when you spend £250 or more
Expires - 10-06-2012
Code - teds5
Promotion - 5% off all Phil & Teds' products
Expires - 10-06-2012
Code - Jubilee10
Promotion - 10% off (excluding Kidsmill furniture and Jane products)
Expires - 10-06-2012
Code - quinny5
Promotion - 5% off all Quinny Products
Expires - 17-06-2012
Code - batw25
Promotion - £25 off £450 spend
Expires - 17-06-2012
Code - batw15
Promotion - Spend £300 & Save £15
Expires - 24-06-2012
Code - recaro5
Promotion - 5% off all Recaro Products
Expires - 24-06-2012