Atlantis Rugs Programme Launches on Affiliate Window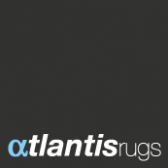 Hi Affiliates,
Introducing Atlantis Rugs - Up to 80% off unique rugs and carpets
Atlantis Rugs launched just before Christmas in 2010. The initial business was a wholesale business, and over the years we have built many trusted contacts across the Middle East and Asia, where we source some of the best rugs and carpets for your home at a fraction of the price anywhere else. We believe that we offer the lowest price for the rugs we sell, and are happy to refund the difference to any customer that can show rugs of this type cheaper anywhere else.
Atlantis rugs sell Persian rugs and Oriental rugs. Because of our trusted network, we have cut the need for costly distributors, so are able to pass these savings onto the customer and offer them at up to 80% off. Every one of our rugs is unique, and prices range from £50 upwards. About 98% are handmade, so every rug, like a fine wine, will have its own character and story to tell.
All our rugs are permanently discounted: we do not operate a sale period, so the rugs are consistently in demand all year round. We are in the process of adding a shipment which arrived at the end of February of an additional 2,000 rugs onto the site. We receive these shipments once every 4-6 weeks, so our product is continually refreshed meaning that our customers are never short of choice. This is reflected in the updated product feed that we send to Affiliate Window every day.
Commission Model
Default: 10%
Why Join the Atlantis Rugs Program
- A fantastic selection of unique rugs and carpets at 80% off
- High average order value (£250)
- Consistent deep discounting across the entire range
- Cookie lifetime - 30 days
- Auto validation after 28 days
Affiliate Incentive
For a limited time period of 6 weeks effective from 8th March 2012, we will be offering a 12% commission on all sales generated through Atlantis Rugs.
If you have an further questions - please get in touch
Andy
andy@atlantisrugs.com
07876 141031