ATG Tickets - The Lion King - Link Update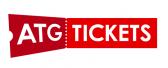 ATG Tickets & Silverbean Newsletter
Thursday 1st February 2018
ATG Tickets - The Lion King
Welcome to the latest newsletter from ATG Tickets and Silverbean.
ATG Tickets are pleased to announce a new, more customer-friendly booking process has now been implemented for performances of The Lion King.

Please update your deep link onsite with the link provided below to ensure all transactions are tracked correctly. 

Set against the majesty of the Serengeti Plains and to the evocative rhythms of Africa, Disney's multi-award winning musical will redefine your expectations of the theatre.
Brilliantly reimagined by acclaimed director Julie Taymor, Disney's beloved film has been transformed into a spectacular theatrical experience that explodes with glorious colours, stunning effects and enchanting music.
At its heart is the powerful and moving story of Simba – the epic adventure of his journey from wide-eyed cub to his destined role as the King of the Pridelands.
The Lion King is now booking through until June 2018, with tickets available from £30.50, with no transaction fee.
---
DIRECT URL:
http://www.atgtickets.com/shows/the-lion-king-london/lyceum-theatre
DEEP LINK:
http://www.awin1.com/cread.php?awinmid=5931&awinaffid=!!!id!!!&clickref=&p=http%3A%2F%2F
www.atgtickets.com%2Fshows%2Fthe-lion-king-london%2Flyceum-theatre
Queries / Contact Us...
If you have any queries, or would like to request anything please contact
Nic Yates at Silverbean, and he will be happy to help:
telephone: +44 (0) 191 406 1200
In Association with ATG Tickets' Exclusive Affiliate Partners Agency.
Tags: ATG Tickets, Disney, Entertainment, stage, The Lion King, theatre, tickets, west end