ATG TICKETS- BEND IT LIKE BECKHAM COMES TO LONDONS WEST END!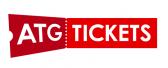 ATG TICKETS - BEND IT LIKE BECKHAM COMES TO LONDONS WEST END!

Welcome to the latest newsletter from ATG Tickets and Silverbean.

ATG Tickets are pleased to announce Bend It Like Beckham at the Phoenix Theatre in London's West End.

The fantastically feel-good new modern British musical is a celebratory fusion of culture, music, emotions and fun, bursting with warmth, humour and heart. This show has opened to 5 star reviews from media and celebrities alike and cannot be missed!

This is a new addition to the ATG Tickets affiliate programme, promote this online today with your subscribers and readers.

Please see below for further details and content.


Jess needs extra time. She is facing the most important decision of her life: live up to family expectations of university, career and marriage, or follow in the footsteps of her hero David Beckham. When the talented teenager is spotted playing football in Southall, a world of unexpected opportunities opens up before her. But as her sister's traditional Indian wedding approaches, can she keep her family happy and still follow her dreams?

'GLORIOUS. NO BRITISH-ORIGINATED NEW SHOW BLENDS THE MUSICAL IN SUCH A VIVCIOUSLY FRESH AND WELCOME NEW DIRECTION AS BEND IT LIKE BECKHAM. AN EXPLOSION OF COLOUR,COMMUNITY AND CREATIVITY,SHOT THROUGH WITH EXHILIRATING ENERGY AND GENUINE HEART'

 5/5 - Mark Shenton, The Stage

'WONDERFULLY LIFE-AFFIRMING. AN END TO END JOY. IRRESTIBLE'
5/5 - Quentin Letts Daily Mail

URL: http://www.atgtickets.com/shows/bend-it-like-beckham/phoenix-theatre/

Deeplink:http://www.awin1.com/cread.php?awinmid=5931&awinaffid=!!!id!!!&clickref=&p=
http%3A%2F%2Fwww.atgtickets.com%2Fshows%2Fbend-it-like-beckham%2Fphoenix-theatre%2F

QUERIES/CONTACT US...

If you have any queries, or would like to request anything please contact Nic Yates at Silverbean, and he will be happy to help.

email: atgtickets@silverbean.com
telephone: +44 (0) 191 406 1200
follow us on twitter - @sbnaffiliates
In Association with ATG Tickets' Exclusive Affiliate Partners Agency.
Tags: beckham, bend it like beckham, phoenix theatre, theatre, westend