ASG Program Update - March Promo - £7.50 Per Lead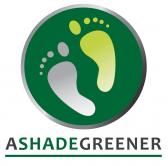 ASG affiliates have had a fantastic start to their March campaigns!



Our top performing publisher has earned nearly £5,000 in commissions since 1st March!



What We Offer to YOU...



We're interested in generating leads, what we want is our affiliates to do is get customers to submit enquiries through our website then we can do the rest of the work. You're free to achieve this by driving traffic to a dedicated landing page through any medium you have at your disposal; from adverts, through blogs, your own website, etc.




Our focus is obtaining the enquiries; commission will be paid per verified enquiry received.



March Promo...




All March commissions will be paid at £7.50 per validated enquiry.




Who We Are...




ASG is the largest provider of FREE solar panels in the UK. We have installed over 50,000 solar PV systems for FREE since 2010 that have collectively generated 262,392,000 kWh of electricity for our customers and NEVER charged them a penny.




What We Do...




FREE Solar Panels: We offer solar PV systems completely FREE, they cost nothing for the home-owner and save them an average of 50% on their annual electricity bills. In addition to providing and installing the system for FREE we continue to  insure and maintain it for 25 years, ensuring the occupant a lifetime of care-free savings.