Art.co.uk launches its Affiliate Programme on Affiliate Window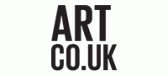 Art.co.uk is delighted to announce the launch of our Affiliate Programme exclusively on Affiliate Window.
Introduction to Art.co.uk…
Art.co.uk is dedicated to bringing customers the best selection of posters and art prints in the world. Our range of hundreds of thousands of posters and art prints combined with our framing and mounting services and 100% satisfaction guarantee, make it simple and safe for customers to find a selection that is perfect for their home, apartment, or office.
Our selection of posters and prints includes entertainment and specialty posters, decorative prints, and art reproductions. Whether you are looking for a Monet reproduction, a print of the Eiffel Tower, or a poster of Michael Jordan, you will find it at Art.co.uk
Art.co.uk's value-added services, including framing and mounting, provide customers with the option to enhance the appearance of their poster or art print. Our framing service allows customers to choose from a variety of high-quality frames, mats, and glass. Our unique mounting service permanently bonds prints to a durable hardboard backing. Both services produce high-quality, attractive finished products at a reasonable price.
Join our programme now!
You may access banners, logos, links and the full product feed by logging into http://ui.awin.com/merchant-profile/3830 and clicking the links under "Linking Methods".
The default text link for you to use to send traffic to our home page is: http://www.awin1.com/awclick.php?mid=3830&id=!!!id!!!
Benefits of joining the Art.co.uk affiliate programme…
About The Affiliate Programme:
5% Default Commission
2% Standard Commission for Voucher Code sites
• 30 day return cookie
• High conversion rates average basket size
• More than 750,000 images / 2.5M products (datafeeds available)
Check out our fantastic launch incentive!
As a thank you for joining our affiliate programme, we're offering our affiliates an introductory 10% commission on all sales until the end of August 2012 with Art.co.uk.
Join today!