April 24th - Worst Day For Mobile Phone Breakages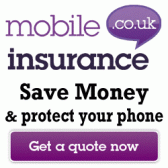 MobileInsurance.co.uk Affiliate Newsletter


April 24th - Worst Day For Mobile Phone Breakages

Keep your phone extra safe today, it's the day when most mobile phones will break.

Don't ask us why, how or indeed who, but April 24th is historically the worst date in the annual calendar for accidental phone damage, in terms of the volume of phones breaking on this day.

We wanted to make sure everyone was aware of this fact and, more than that, tell you what you can do in order to make sure that you don't become an accidental phone damage victim today; as so many other people undoubtedly will.

Whilst we don't know why April 24th is such a common day for accidental phone damage, we do know that it seems it just is. If you want to know what can be done to prevent accidental damage, read our handy tips below:

Stay away from water – if you're in close proximity to water or liquid, make sure you don't have your phone with you. It doesn't matter if it's a sink, a pint, a bath, a lake or the sea; if it's wet, your phone won't like it. Keep your phone in a warm and toasty sock draw where it will be safe forevermore.
Case for concern – No matter what handset you're the proud owner of, there will be a protective case available to buy that will fit all nice and snug around your phone. Cases can reduce the chances of cracked screens and broken mobiles, so they're certainly worth having. What's more, you'll probably be able to find cases with funky designs to add a bit of personality to your handset too.
Carelessness caution – Most cases of accidental mobile phone damage are a direct result of recklessness. Mobile phones are expensive gadgets, so it makes sense to look after them. That way, you won't be left paying out for repairs or insurance policy excess. It's hard to foresee accidental phone damage, but you can take steps to reduce the chances of anything happening. Make sure you always have a tight grip on your handset and never leave it hanging out of an open pocket or bag where it could easily fall out.
Pick your handset wisely – Some phones break much more easily than others; that's just the way things work in the gadget industry. The screens of some phones will break, seemingly without fail, whenever dropped, whilst others may fare better after the impact. You'll get some that can be dropped into water and will work perfectly once they dry out, whereas for other mobile phones, contact with even a drop of liquid would be the kiss of death. Do your research and opt for a phone that is hardwearing, as it's more likely to survive accidental damage. Here's our list of most unreliable mobile phones
Get insurance – Whilst a mobile phone insurance policy won't stop accidental phone damage happening in the first place, it will ensure that you have a safety net in place should something happen to your handset. Get a policy that protects against accidental phone damage (check your T&Cs to make sure this kind of cover is included) and then you'll be protected if you have a slip up.

Users need to get insured at least 14 days before in order to be able to make a claim for any breakages occurring on 24th April.