Anglian Home Improvements Lead Generation Campaign – 'The Dream is on' – Join today!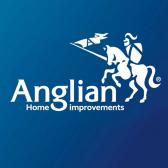 We're excited to announce the latest Anglian Home Improvements promotion – The Dream is on!  
The new promotion launches on 1st May 2014 and we are looking for new affiliates to join their already incredibly successful lead generation campaign.
'The Dream is on' promotion will include some of the following product offers: 
Windows/Doors/Porches: Up to 45% Off
Conservatories: 25% off Plus All Seasons Pack
Roof trim: 25% Off
Driveways: 20% Off
Garage Conversions: 15% Off
Garage Doors: 15% Off
Flat Roofs: 20% Off
Timberland Flooring: 25% Off
Panoramic Extensions: 15% Off
With excellent rates of commission, access to bespoke creative (banners, logos etc.) and strong new product offers – There has never been a better time to join the Anglian Home Improvements lead generation campaign!
The Anglian Home Improvements generation campaign is open to all types of publishers except cashback and loyalty.
For those of you that require data posting instructions from lead capture on your own sites, please contact me directly alfie.bektas@affiliatewindow.com
To apply today, click here
Look forward to hearing from you!
Alfie
Tags: diy, home and garden, Lead generation