---
Amplifiers & DACS Available At Advanced MP3 Players
We have a range of high-quality amplifiers and DACS at Advanced MP3 Players, so you're sure to be able to treat your audio loving friends and family to the perfect present. Shop the full collection here. You can also get 5% off all orders over £50 with code '5OFF50AMP3' at checkout. Code expires 29th September 2019.
The extremely powerful flagship DAC and amplifier has once again set a new bar in performance. The Q5s employs a dual DAC design, with the left and right channels each equipped with a next-generation AKM AK4493EQ DAC chip – with lower distortion, higher signal-to-noise ratio, and greatly more refined mids and highs.
Our Price £329.99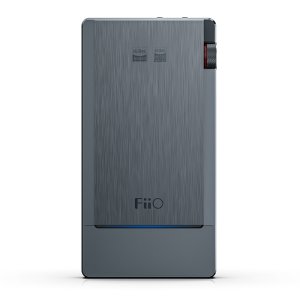 Based on the sixth generation of Nutube vacuum tubes made by Korg and Noritake, AMP9 completes voltage amplification through Nutube vacuum tubes, giving AMP9 and engaging and unique vacuum tube sound. On the buffer stage, butters up to a +/-200mA linear current output are utilized.
Our Price £249.00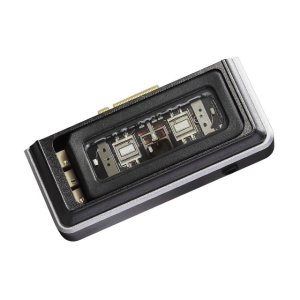 Equipped with an XMOS USB receiver chip, the K3 is capable of decoding up to 384kHz/32-bit PCM and native DSD256 – the same as many DACs costing much more. The K3's dual crystal oscillators ensure that any digital audio signa; being fed into the DAC are exactly correct for further enhanced sound quality.
Our Price £89.00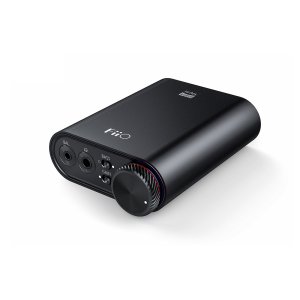 BTR3 is not just a Bluetooth product, and instead it can act as a perfectly capable external USB DAC device as well.
Our Price £54.99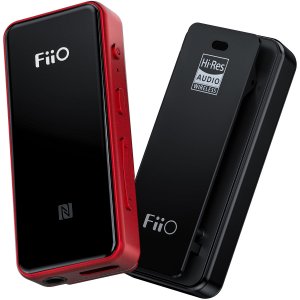 iDAC-6 is a dedicated desktop DAC with an interesting dual output stage that offers versatile tonal characteristic for different applications. iHA-6 is a solid-state headphone amplifier with an innovative current adjustment to accommodate different headphone impedance/sensitivity characteristic.
Our Price £599.00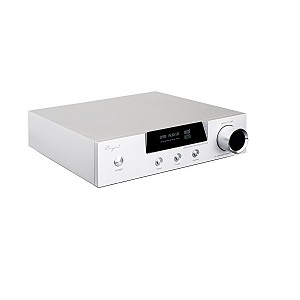 B1 is a high-fidelity audio component that easily integrates into your music system and plays music directly from your library or streams from any app. The B1 streams high-quality audio from your Bluetooth-enabled smartphone, computer, or tablet to any music system or powered speakers.
Our Price £169.00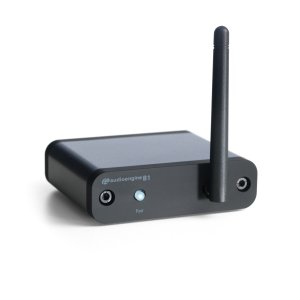 DragonFly Black is a USB digital-to-analog converter (DAC) designed to deliver cleaner, clearer, more naturally beautiful sound from any computer, smartphone, or tablet. DragonFly Black's unique design allows for playback of any file type regardless of resolution.
Our Price £89.00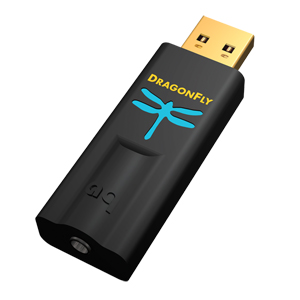 The AM2 is a replaceable/upgraded amplifier unit that you can use to change the sound quality of your FiiO X7 and is suitable for use with both earbuds and portable headphones.
Our Price £89.99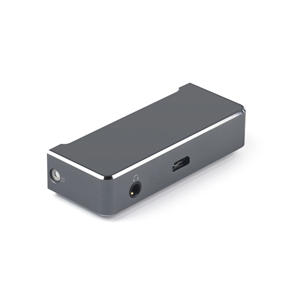 The Cayin C6 is a portable high-fidelity headphone amplifier and DAC made for Apple products. The brushed aluminium casing provides electro-magnetic shielding and is robust enough to ensure the C6 is protected in the face of everyday use.
Our Price £129.00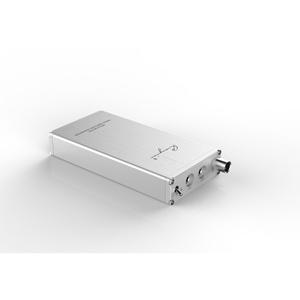 The FiiO E10K USB DAC Headphone Amplifier is a classic reborn. Featuring improved performance over the FiiO E10 model thanks to the DAC chip changing from the WM8740 to the PCM5102 chip. It is designed to improve your laptop's audio output quality the PCM5102 DAC chip and is capable of handling PCM files in up to 24-bit, 96 kHz resolution.
Was £69.00 Now £61.90