---
Amazing Savings From ESE Direct
ESE Direct are delighted to bring you their superb new voucher codes, which help you make some great savings on your purchases from ESE Direct. You can use D70ESE to get £70 off when you spend £800 or more or DIRECT10 to get £10 off when you spend £150 or more. Below we have picked out great examples from the Workshop Planning Boards range this week, to view the full range please click here. 
Contents
New Voucher Codes
Workshop Planning Boards
New Voucher Codes
Code - D70ESE 
Promotion - £70 off when you spend £800 or more (Offer applies to orders excluding VAT) 
Expires - 14/08/2016
Code - DIRECT10
Promotion - £10 off when you spend £150 or more (Offer applies to orders excluding VAT)
Expires - 14/08/2016 
Workshop Planning Boards
Planner cards are a popular items among factories and workshops that prefer a visible, physical management of various schedules.
Our Price from £23.40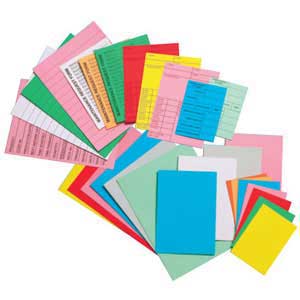 Displaying documents in an orderly fashion can be difficult. It is vital to show information to the appropriate people without worrying that the documents will become dirty or lost. The answer to this problem is our Document Display Pockets - Magnetic Backed.
Our Price from £23.80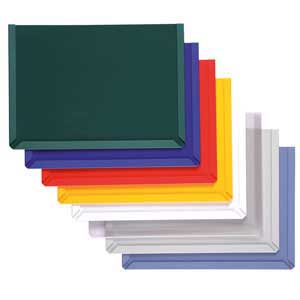 Always a popular product, these self-adhesive document holders have a wide variety of uses that makes them a handy tool in any busy workplace.
Our Price from £83.80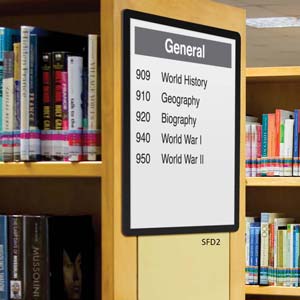 Perfect for posting notices around a busy workplace without fear of them getting damaged, these magnetic document holders are colour coded for convenience.
Our Price from £45.34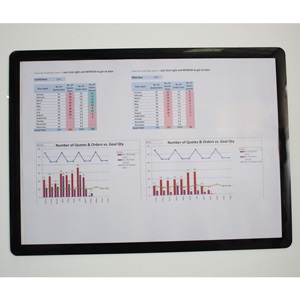 The Cascading Document Display System - Mixed Colours is a metal pocket system designed for displaying any paper size.
Our Price from £46.03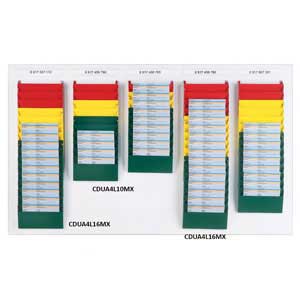 The universal mobile workshop board stand is used to display workshop scheduling boards.
Our Price from £446.88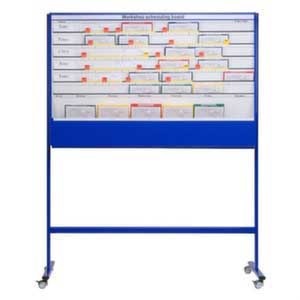 The magnetic conversion unit for cascading document display system is the ultimate solution to the storage of paper files, employee notices, time cards, documents, purchase orders, bills of lading and much more.
Our Price from £18.52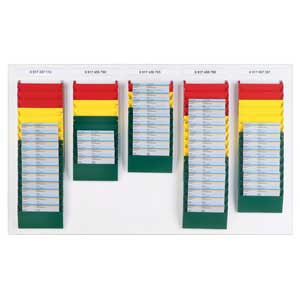 Document panels provide a great way to organise your paperwork for easy viewing and accessibility. These A4 / A5 document panels are ideal for invoices, dispatch notes, production orders, quotations and other documents in progress.
Our Price £109.01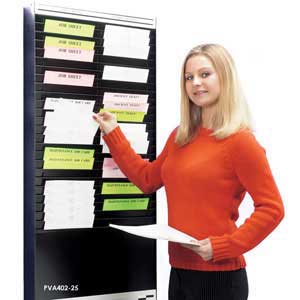 Card racks are designed to create an easy to understand arrangement of various work priorities and schedules. A single glance at an organised card rack creates a well-informed visual about impending tasks or the availability of time for different activities.
Our Price from £177.84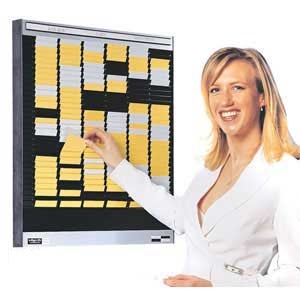 Year planners are commonly seen in offices and workplaces where people need an easy-to-view display of important events or schedules, marked systematically and according to particular dates.
Our Price from £191.76