Amazing offers to cheer you up!
Hi,
How are you?
It's so called Blue Monday today, the most depressing day of the year, so we wanted to cheer you up with some amazing offers! Please see full details below.
Let me know if you have any questions, need further information or would like to request imagery.
12% off HQhair – today only!
Code: BLUE12 
Deeplink:
http://www.awin1.com/cread.php?awinmid=3337&awinaffid=!!!id!!!&clickref=&p=http://www.hqhair.com/home.dept
Valid until midnight tonight!
Exclusions apply
10% off HQhair
Code: 10SA
Deeplink:
http://www.awin1.com/cread.php?awinmid=3337&awinaffid=!!!id!!!&clickref=&p=http://www.hqhair.com/home.dept
Valid until midnight on the 28th of January
Exclusions apply
15% off when you spend £45 
Code: 15SAVE
Deeplink:
http://www.awin1.com/cread.php?awinmid=3337&awinaffid=!!!id!!!&clickref=&p=http://www.hqhair.com/home.dept
Valid until midnight on the 28th of January
Exclusions apply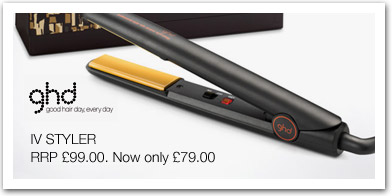 Ghd IV Styler now only £79 (was £99)
Deeplink:
http://www.awin1.com/cread.php?awinmid=3337&awinaffid=!!!id!!!&clickref=&p=http://www.hqhair.com/health-beauty/brands/ghd.list
Valid until the 23rd of January
Free next day delivery when you spend £40 including ghd
Code: FREEBIE
Deeplink:
http://www.awin1.com/cread.php?awinmid=3337&awinaffid=!!!id!!!&clickref=&p=http://www.hqhair.com/home.dept
Valid until midnight on the 28th of January. Available up until 8pm on weekdays and 2pm on Sunday

Extra 10% off sale - last chance – sale must end this week!
Code: HQLAST
Deeplink:
http://www.awin1.com/cread.php?awinmid=3337&awinaffid=!!!id!!!&clickref=&p=http://www.hqhair.com/home.dept
Valid until midnight on the 28th of January
Exclusions apply
Save up to 50% off Elemis kits
Deeplink:
http://www.awin1.com/cread.php?awinmid=3337&awinaffid=!!!id!!!&clickref=&p=http://www.hqhair.com/health-beauty/brands/elemis.list
Valid until midnight on the 28th of January
Exclusions apply
If you require any further information or images, let me know and I'll be happy to help,
To keep on top of our best offers, check out our regularly updated Offers page - Special Offers | HQHair.com
Thanks,
Clare
and the HQHair Affiliate Team (Part of The Hut Group)
Thehutgroup@affiliatewindow.com
Other related programmes from The Hut Group include:
Look Fantastic 
Beauty Expert
Mankind and more