Amazing offers from AsiaRooms.com!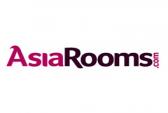 Hello everybody!
I hope you're well and having a good week!
We wanted to let you know about some fabulous offers that AsiaRooms.com have in place in the lead up to the half term holidays.  There are some great deals to be had for people wanting to take the little ones away, or for those simply wanting a last glimpse of the sun before Christmas!
(Please don't forget to replace !!!id!! with your own PID in all links).
Half Term Deals – up to 74% off amazing holiday deals in Thailand, Japan, Australia & more
Valid until: 3rd November 2013
Australia Special – amazing hotel deals in Sydney, Melbourne, Gold Coast & more
Valid until: 30th November 2013
As well as the two offers above, it would be great if you could feature the below:
 To avoid missing out on all of the latest news & deals  from AsiaRoom.com, simply subscribe to their newsletter!
If you have any questions on the above or any exposure opportunities for AsiaRooms.com please don't hesitate to get in touch.
Many thanks,
The AsiaRooms.com affiliate team