Amazing Easter Weekend Flash Sales at Hearing Direct US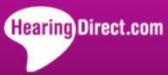 ---
Amazing Easter Weekend Flash Sales at Hearing Direct US
Amazing Easter Weekend - 24 Hour Flash Sales at Hearing Direct US.
Friday 02-04-21 - Get 20% Off Orders - Use code - EASTER20 at Checkout.
Saturday 03-04-21 - Get 15% Off Orders - Use code - EASTER15 at Checkout.
Sunday 04-04-21 - Get 10% Off Orders - Use code - EASTER10 at Checkout.
Monday 05-04-21 - Get 5% Off Orders - Use code - EASTER5 at Checkout.
T&C's - Full priced items only.
Click here to find out more.
The HD91 is a budget hearing aid ideally suited to those with a mild to moderate hearing loss.
Our Price $199.00
When it comes to small and discreet, it doesn't get much better than the HD211.
Our Price $399.00
The HDR400 is our premium, rechargeable hearing aid offering an excellent quality of sound at an affordable price.
Our Price $599.00
CPR Call Blocker V5000 does what it says on the tin – it stops unwanted phone calls from invading your personal space.
Our Price $94.99
The Clarity Alto is a big buttoned, amplified, digital corded phone with a speakerphone facility. Designed specifically to assist those with mild to severe hearing loss, the Clarity Alto comes supplied with an extra-large backlit keypad and an oversized flashing visual ringer indicator.
Our Price $174.99
Put a stop to unwanted calls with the CPR Call Blocker V10000. Already pre-programmed with 10,000 known nuisance numbers, this slimline device will automatically block attempts from many spammers, call centers, and fraudsters from reaching you.
Our Price $109.99
This unobtrusive black unit, called the CPR Call Blocker V108 is the entry-level model within the CPR range, equipped to stop unwanted phone calls from shattering your peace.
Our Price $79.99
The CPR Call Blocker Shield defends your phone line from the relentless attack of persistent nuisance callers. It's slimline design and choice of black or white tones mean it will fit in seamlessly with most homes and offices.
Our Price $74.99